About Our Agency
Providing insurance solutions to Santa Maria and the surrounding area since 1949
What makes us unique
Leavitt Coastal Valley Insurance Services (formerly Murray and Murray Insurance Agency) has been providing insurance solutions to Santa Maria and the surrounding area since 1949. We are a full service, all-line provider. Our strongest asset is our team of professionals. We are experienced advisors who live, work, and give back, right here in Santa Maria.
We've been around for over 60 years, and are committed to the future. Communication is the key to what we do. We listen, answer every question, and have the experience to provide the best solutions for your insurance needs. Our way of life is focused on enhancing and protecting yours.
You're not just a client, you're a partner.


We promise to deliver superior customer service along with the most competitive insurance products from top rated carriers.
We value our customers and we appreciate their business. We know that without customers, we have nothing. In the growing age of mass market consumerism we want to be able to provide individuals with the service they should expect from a long time local business. Come by and let us take care of the rest!
Compliance
From ERISA to ACA, HIPAA to OSHA compliance regulations, we protect our clients business as if our own.
Wellness
The health and well-being of your employees is important. We will assist with wellness, safety, and productivity that is fundamentally connected to profitability.
Technology
Technology is valuable when it works, and even more so when it works for your company. We will use technology to enhance your productivity, efficiencies, and your bottom line.
Employee retention
Recruiting and retaining employees can be a challenge. Let us share retention strategies that will strengthen your employee's commitment to your organization.
Risk management
With our risk management solutions, you will be able to protect what you have built and sustain it for the long term. Our strategy is to help you become proactive, not reactive. We will consider your current risk and your future risk and the total costs of transferring it.
Net Promoter Score®
We work hard to earn your respect and gain your trust.
What is the Net Promoter Score?
The Net Promoter Score (NPS) measures customer experience. The score is calculated using the answer to one key question: How likely are you to recommend our agency to a friend or associate?
Industry Net Promoter Scores according to questionpro.com
Brokerage & Investment Firms
National products, resources, and local trust.
What does national resources mean for you? You'll have the wisdom of our far-reaching team and the support you need, such as loss control, training, negotiating power, underwriter relationships, claims management, employee benefits compliance, on-staff ERISA attorney, online enrollment and benefits management technology.
Privately held
We work to develop lasting client relationships and make long-term decisions with you rather than seeking only short-term results.
We bring together the best of both worlds.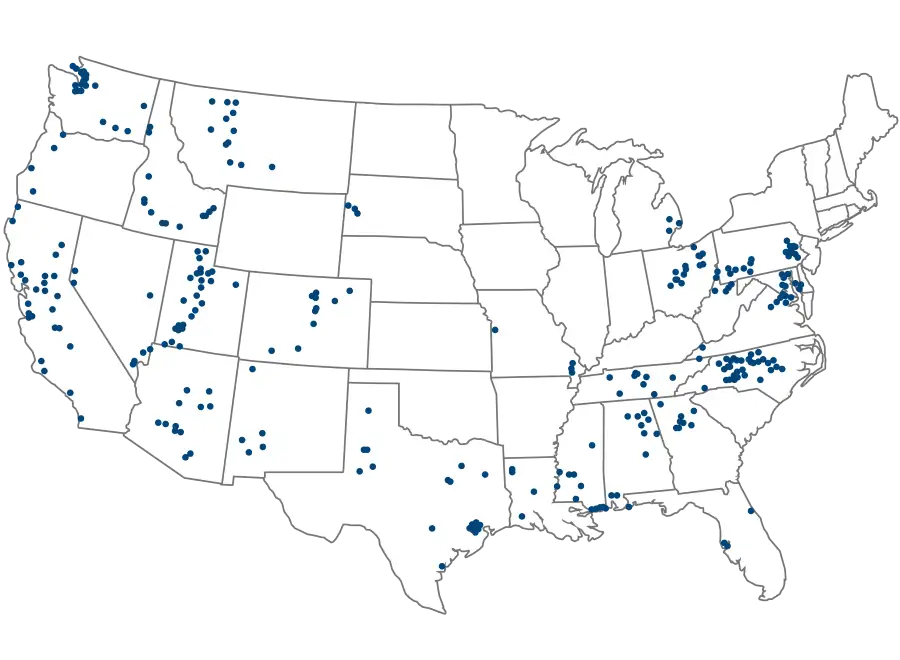 Leavitt Group at a glance
17th
Largest privately held insurance brokerage*
$382
Million in total revenue
*According to Insurance Journal, August 2022 issue.
Leavitt Group's Story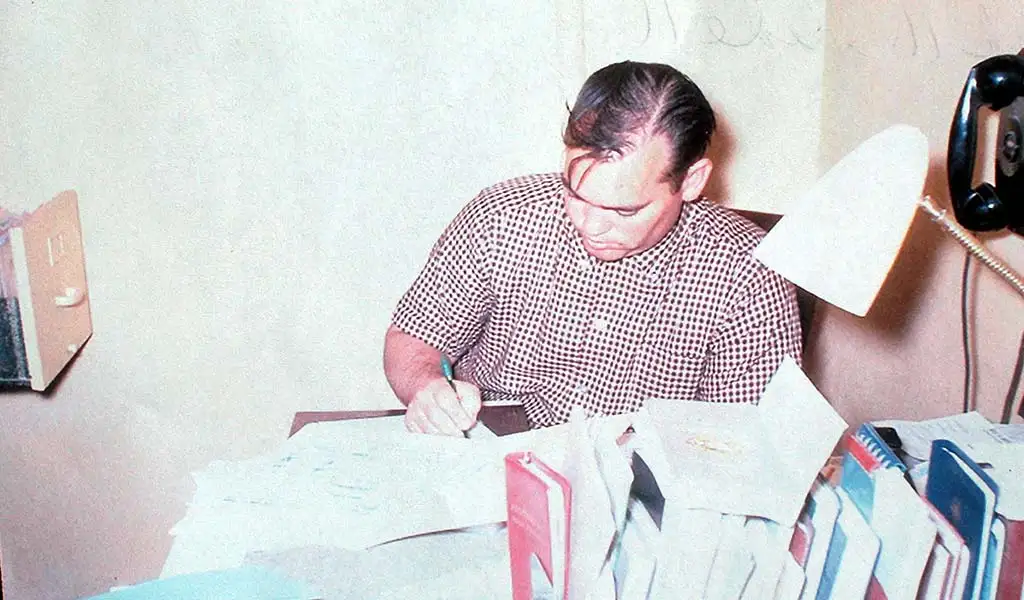 Dixie Leavitt, 1952
In 1952, Dixie Leavitt opened an insurance agency in Cedar City, Utah, with one company appointment and no clients. By the decade's end, Dixie had thousands of clients throughout southwestern Utah and southern Nevada.
Dixie Leavitt and his brother Bert incorporated Leavitt Insurance Agency of Las Vegas in 1959. Dixie owned 60%, and Bert owned 40%. Using this 60-40 arrangement, Dixie and other co-owners invested in and created agencies.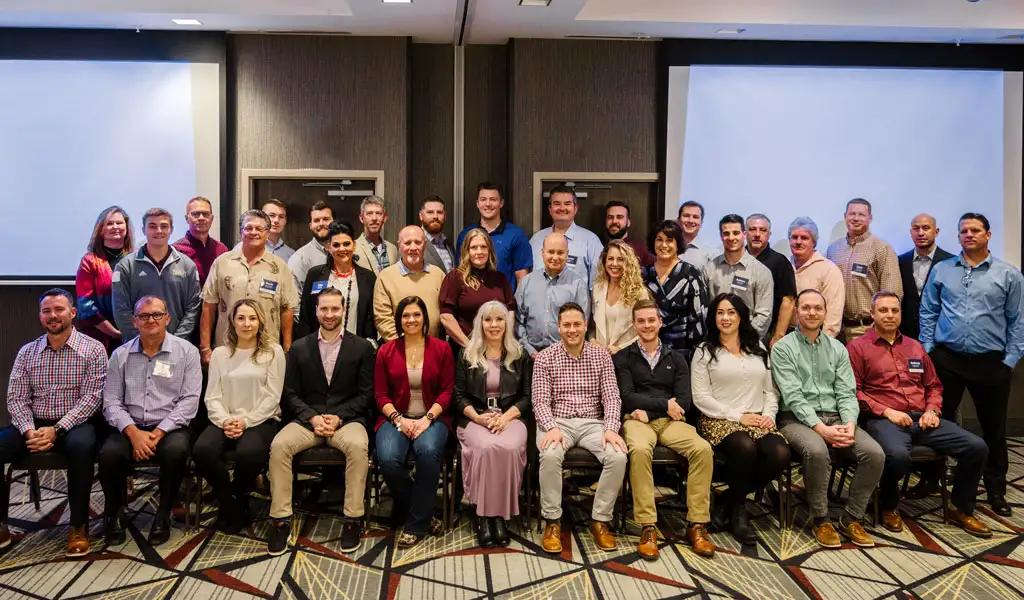 Spring 2022 Producer School Attendees
As the parent company grew, LGE provided member agencies with the multi-agency strength necessary to maintain insurer relationships, offered placement services, provided back-office support, and developed other group-wide services, such as E&O coverage.
Leavitt Group has seen tremendous growth over the years, which was fostered by sound agency operations, innovation, partnering with the right people, and following the Leavitt Group values.