Energy keeps the world moving forward. Make sure unforeseen risks don't stop your oil and gas operation.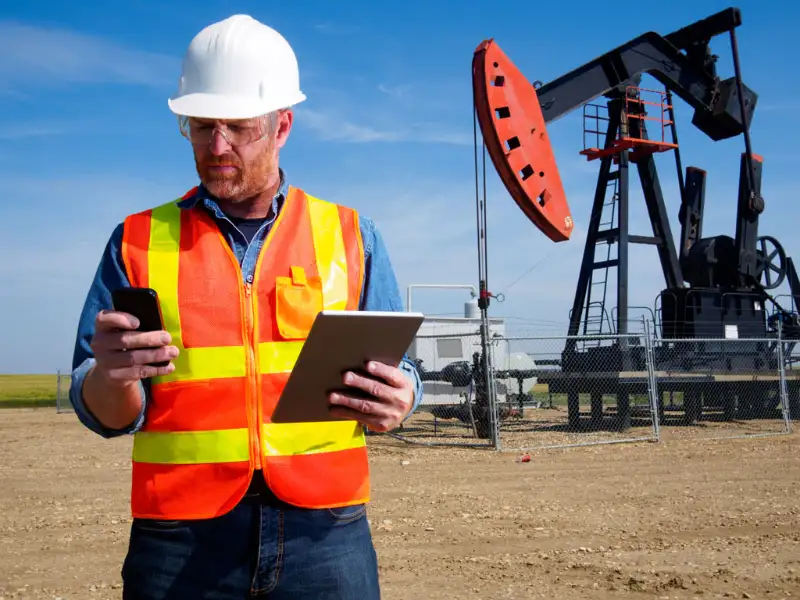 Contact us today
Call: (888) 411-9595
Please note: coverage cannot be bound or altered online. A service representative will need to contact you to finalize your request.
What is Oil & Gas Insurance?
Oil and Gas insurance is a subset of the broader energy insurance and is tailored to the fossil-fuel-based Energy Industry. Wherever you are in the production process – whether it's drilling, completion, production, construction, transportation, or refining – you power the world.
You keep society moving, but you may be slowed to a halt if you're ever faced with litigation.
You actively work to minimize the chance of a lawsuit by adhering to all safety guidelines and by taking preventative measures, but accidents can still happen. Give yourself a second line of defense with insurance tailored specifically for the oil and gas industry.
What are the insurance risks for oil and gas?
Regardless of your position in the production and distribution process, you face unique oil and gas insurance risks. Examples of these may include:
Mechanical Failure
In recent years, the Oil and Gas Industry has fortunately become safer with the introduction of advanced automation technology. However, automation tech can be very expensive, and if it breaks you might not be able to afford repairs without aid.
Natural Disasters
Natural disasters, such as earthquakes and floods, are one thing you cannot control or prevent. You can take safety measures to mitigate damage done by natural disasters, but you can't guarantee no damage will occur.
Environmental Damage & Pollution
Pollution can start quietly and without notice. By the time the damage is discovered, groundwater, grazing pastures, and soil can all be severely contaminated.
Transportation
Before oil and gas can be used, they are transported from their place of production to a refinement facility before finally being distributed. Transporting fossil fuels at any stage of production can pose a serious risk if something goes wrong.
Omissions and Errors
If you read the results of a land survey wrong and drill in a spot without any natural gas, you've spent money and effort on no return. You are human, and mistakes are natural. But mistakes can be expensive.
Employee Injury and Illness
The oil and gas industry uses a lot of heavy machinery while working with highly flammable substances. When you have workers around heavy machinery and flammable substances, there is always the chance for an accident even when all safety measures have been followed.
How can we help?
We can help by providing services and risk management strategies, such as:
Online Service Tracking Portal
Pollution Policy Audits
Pollution Exposure Assessment
Exclusive Excess Arrangements
Custom and Proprietary Safety Program
Behavior-Based Safety Training
Wellness Feasibility, including ROI Assessment
Dedicated Workers Compensation Claim Mitigation
In-house Loss Control
Industry Benchmarking
You can also benefit from our energy insurance resources, including:
In-House Certified Industrial Hygienist
OSHA 10 Hour Training
H2S Training and Refresher
ISNetworld Assistance and Compliance
Thorough review of MSA's, Safety Procedures, and Employee Handbooks
Safety Program
Early Return-to-Work Programs
Certified Safety Professional
Hands-on Site and Facility Risk Review
MSA and Regulatory Compliance assistance
As professionals in the field of oil and gas insurance, we make it our business to know you and your concerns. We spend time learning and listening to better serve you, our clients. 
You've worked hard to build your business. The next step is to protect it. We'll assess what your risks are and help you tailor an insurance policy for your business.  
We'd love to chat with you. Contact us today!