Coastal Risk Insurance
Albertville
If your life is centered on the coast, you need to make sure you have the coastal insurance coverage you need to protect yourself, your home, and your business.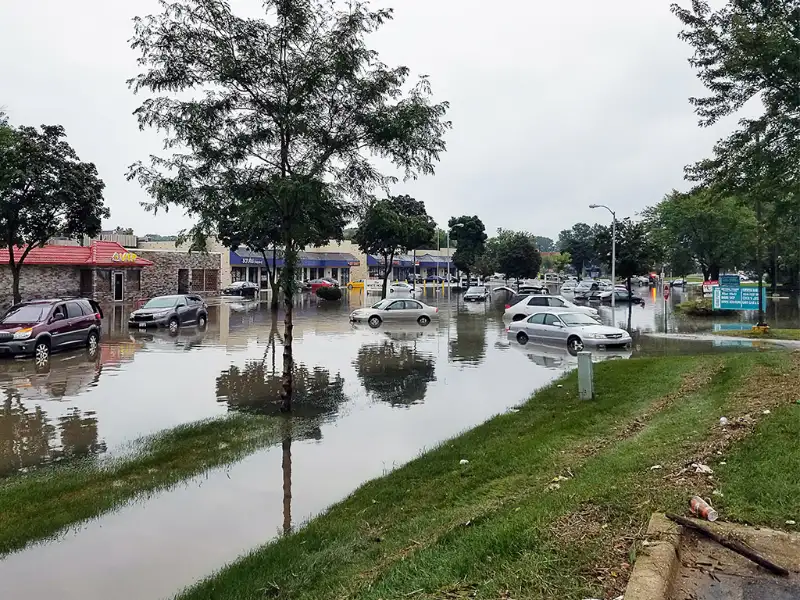 Contact us today
Call: (256) 878-9172
Please note: coverage cannot be bound or altered online. A service representative will need to contact you to finalize your request.
Insurance for Coastal Hazards
Life on the coast is the dream for lots of people. Living near the beach can improve your mental health and give you access to recreational activities you can't do anywhere else. However, idyllic sunny days can quickly change into turbulent storms that wreak havoc on a coastal community. Life on the coast can be fantastic, but you should prepare for when skies turn gray.
What kind of insurance do I need on the coast?
If your life is centered on the coast, you need to make sure you have the coverage you need to protect yourself, your home, and your business. Policies that typically protect against inclement weather — like hurricanes, high-speed winds, and even flooding — will have exclusions that explicitly remove these coverages from standard policies such as homeowners and commercial property insurance.
So, if you live on the coast, it's crucial you check your current insurance policies to see if you are protected against:
Do I need special coastal insurance for my home?
As mentioned in the section above, if you live within three miles of a coast, damages caused by wind, named storms, and hurricanes are most likely excluded from your standard homeowner's insurance policy.
Because you live on the coast, you're almost guaranteed to face bad weather, so going without the proper protection increases your risk for severe financial loss.
One available option is coastal homeowners insurance. This type of policy is designed to protect against the risks that coastal homes regularly face. Even with this type of policy, you will still need a separate flood insurance policy.
Coastlines always have a severe risk for flooding, and going without a flood insurance policy isn't an option. In fact, depending on the value of your home, you may need an additional flood policy to fully protect your home and its contents.
Do I need coastal insurance for my business?
Even though wind and flooding insurance isn't legally required for your coastline business, it is strongly recommended. Like a standard homeowner's policy, typical commercial property insurance usually excludes wind and storm damages for businesses along a coast. However, you can get the weather coverage you need by adding an endorsement to the base policy.
Flood insurance is just as essential for your business. What happens if you lose inventory to flooding or vital business equipment is seriously damaged? If you are financially unable to replace, repair, or restore your business to regular operation on your own after a flood, then you need flood insurance to help cover these costs.
Read more about preparing your business for a natural disaster »
Does homeowners insurance cover coastal erosion?
Because coastal erosion is a natural process that is impossible to prevent, it isn't easy to find insurance that will cover it. It's usually excluded from homeowners insurance because it's classified as "earth movement."
You may find some coverage with a flood policy, but it only applies when coastal erosion occurs due to extreme or unexpected flooding. Another option is to consider purchasing additional riders and add-on policies that offer limited protection.
One of the best ways to minimize damages and costs associated with coastal erosion is building and maintaining a retaining wall.
As professionals in the field of coastal insurance at Harris-Fowler Insurance, we make it our business to know you and your concerns. We spend time learning and listening to better serve you, our clients.
We'd love to chat with you if you are considering insurance for your coastal home or business. We can answer your questions and help you find a solution that fits your needs and budget. Contact us today!