You're Building Your Dream, Let Us Protect It
Our Equine Program provides vital protection for stable owners, trainers, instructors, horse owners, private horse owners, and more.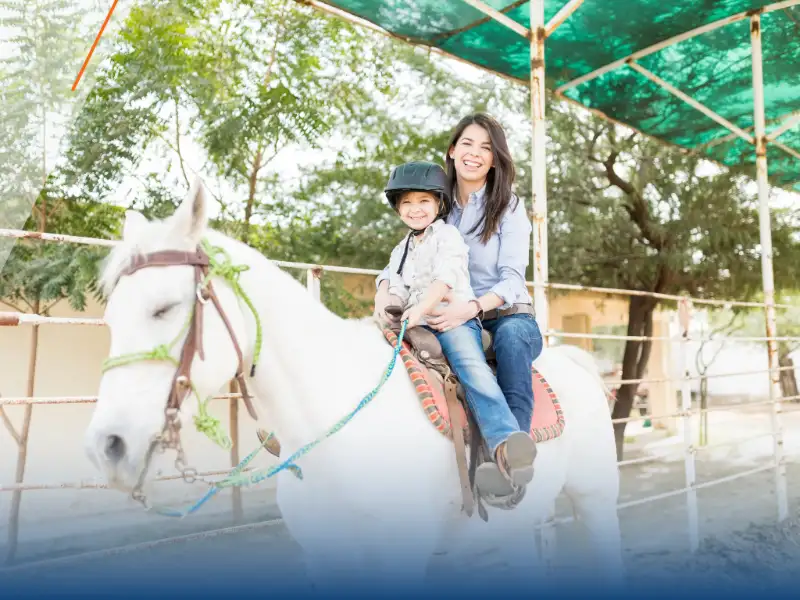 Contact us today
Call: (800) 242-0129
What You Need To Know About Equine Insurance
Running a successful equestrian business comes with unique risks. Whether you conduct equestrian boarding, training, riding instruction, or breeding operations, we understand those risks and want to help you and your business succeed.
At Leavitt Group of Colorado, we have experience with the unique risks associated with horse ownership. We offer insurance coverage that caters specifically to the needs of horse and barn owners.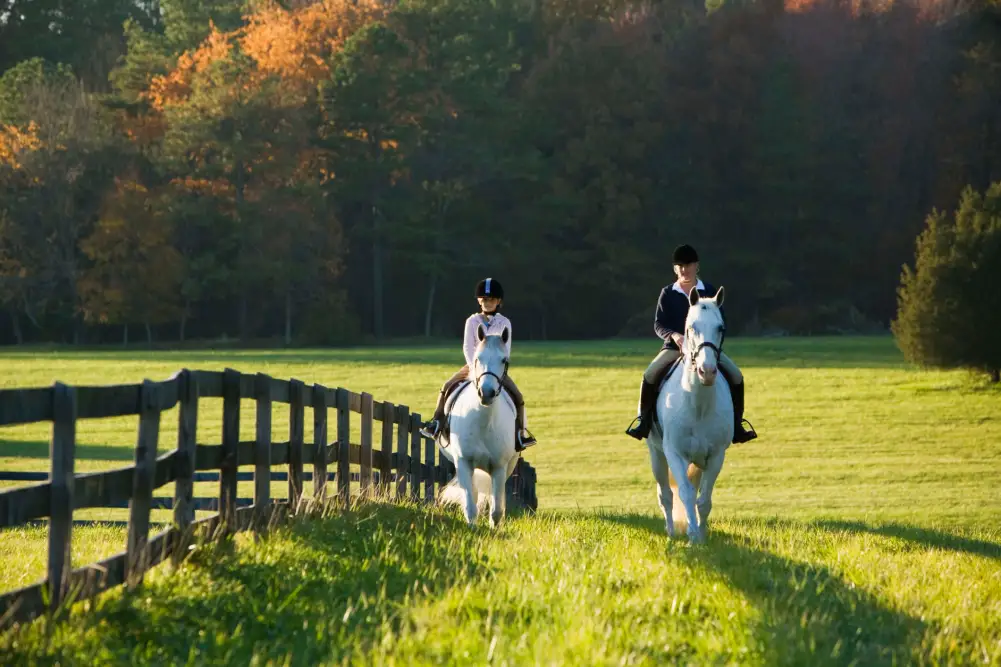 Some of the equine insurance programs we offer:
---
Horse Ranch and Farm Insurance
Equine property insurance provides protection for the valuable assets and investments of the business, including horses, equipment, and facilities. Equestrian businesses typically have a high investment in horse stock, which can be worth hundreds of thousands of dollars, and are vulnerable to a range of risks, such as theft, fire, natural disasters, and animal mortality. Having high value property insurance ensures that the business can recover its losses in case of unexpected events.
---
Equine Care Custody and Control
Care custody and control insurance for horses provides coverage for your legal liability for injury or even the death of a non-owned horse in your care, custody, or control. If your business is boarding or training horses for others, a variety of limits can be added to your commercial liability policy.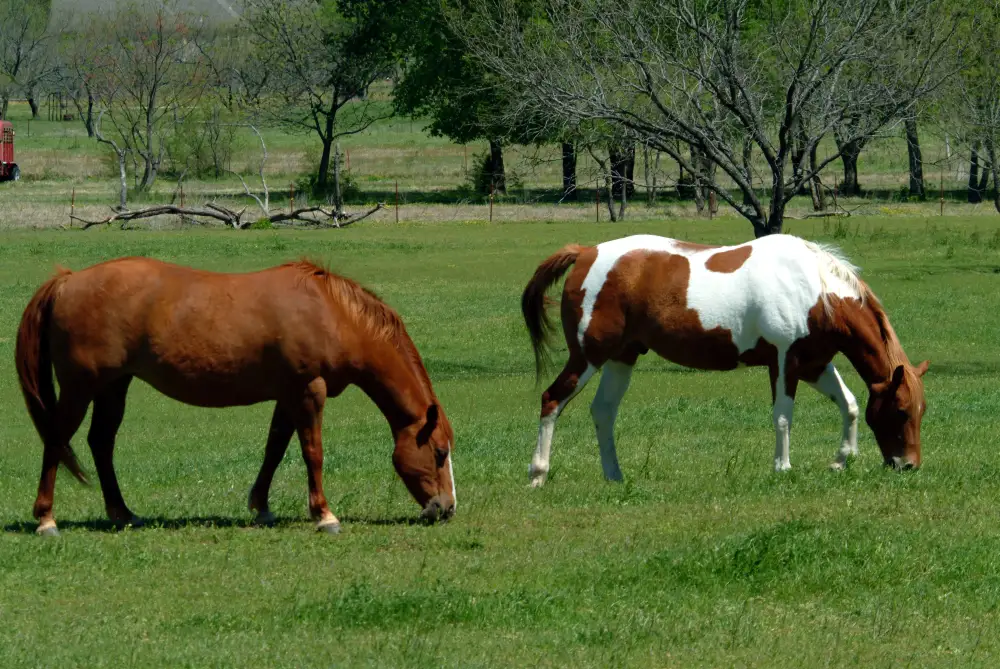 ---
Equine General Liability Insurance
Commercial general liability insurance for equine business operations provides coverage for the bodily injury or property damage that can result from your horse boarding, breeding, training, and riding instructions operations. The policy can extend to cover day camps and other riding programs. Note: coverage is not available for certain types of equine business rough stock events.
---
Equine Trainer/Instructor Professional Liability Insurance
If you plan on running an equine training or instruction operation, a comprehensive horse trainer insurance policy would protect your business in the event of an accident that harmed participants or the animals. Professional horse trainer liability insurance goes above and beyond claims for bodily injury and property damage to include performance claims related to your teaching methods. We can provide a professional liability endorsement in most states.
---
Equine Farm Package Policy (Stable & Boarding Insurance)
Operating a boarding barn is like running a business. A farm package policy includes stable & boarding insurance, which offers protection for the barns and other structures used in your operations and on your facility's property. We can protect the value of the buildings/barns and the liability associated with operating a boarding business.
---
Workers Compensation for Equine Operations
Workers compensation coverage at an equine facility provides financial coverage for employees who are injured on the job. The policy covers medical expenses and lost wages for employees who are hurt while working with horses, which can be a physically demanding and dangerous job. Additionally, a comprehensive workers compensation policy can help reduce the risk of lawsuits and provide peace of mind to both employees and business owner.
---
Equine Mortality & Major Medical Insurance
Mortality & major medical insurance for horses is important as it provides coverage for the death of a horse due to accident, injury, sickness, or disease. Equine medical insurance provides coverage for vet bills incurred as a result from accident, injury, sickness, or disease, such as surgery, hospitalization, and medication.
---
Equine Excess or Umbrella Insurance
An umbrella policy for an equine business provides additional coverage by acting as a secondary layer of protection, sitting above the primary insurance policies a farm owner may already have in place, such as farm premises or commercial general liability. Umbrella insurance provides additional coverage for horse-related bodily injury or property damage arising out of your equestrian business operations. This is not different coverage but an additional limit of coverage.
---
Horse Trailer Insurance
Insurance for a horse trailer can protect your trailer from potential threats like theft, damage in a wreck, weather related disaster, and even vandalism. If you frequently transport your own horses, or those non-owned horses boarded at your barn, a commercial auto policy is highly recommended. Many personal auto insurance policies will not provide comprehensive coverage for your horse trailer and leaving a trailer uninsured can add substantial risk to your businesses financial stability. We would insure your truck with the trailer on this policy.
---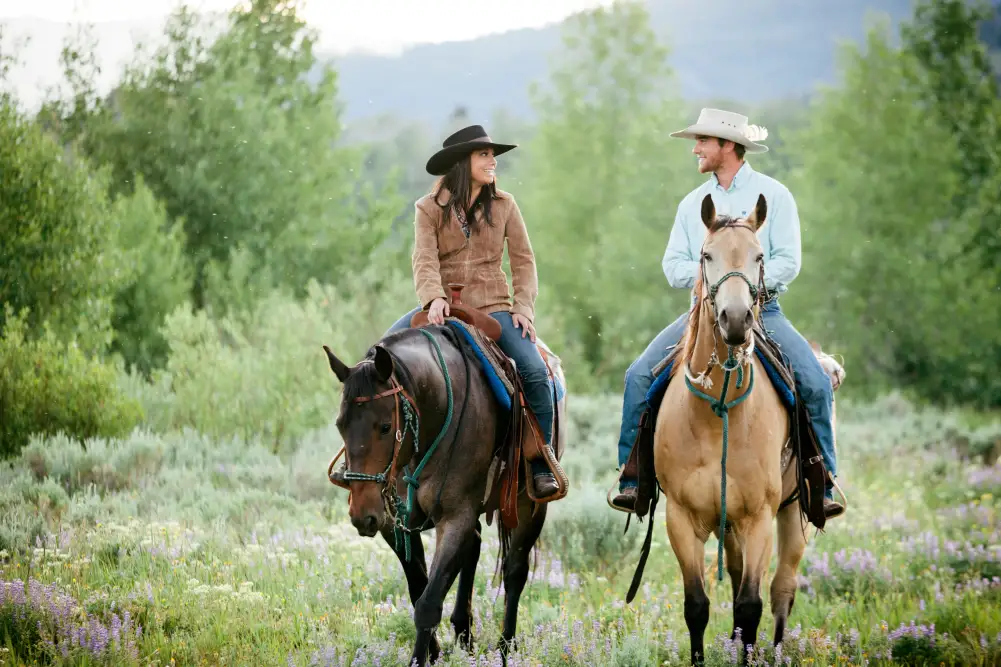 As an equine insurance company, we understand the importance of working with a reliable insurance partner when it comes to horse and farm ownership, which is why we prioritize serving and educating clients.
Our agents have over 40 years of combined experience to guide horse and farm owners across the country through the process of selecting the best coverage for their animals and farms.
We are committed to providing comprehensive coverage, allowing equine business owners to focus on the joys of horse ownership without the added stress of worrying about the unexpected.
To learn more about equine insurance and the coverage options available, request a free insurance quote or call us for immediate assistance.
---
Frequently Asked Questions
Contact our equine team today to get started