If you've read about commercial property insurance (a thrilling topic, of course), you've probably seen some common terms used to describe equipment valuation: actual cash value, replacement cost, and functional replacement cost.
But what do they actually mean?
All three terms describe how much you'll receive from your insurance carrier after filing a claim for a specific piece of lost or damaged equipment. However, that's where the similarities stop.
How do insurance carriers estimate the value of company property?
Your business's property can be valued by your insurance company one of three ways: actual cash value, replacement cost, or functional replacement cost.
Replacement Cost
When your equipment is valued at replacement cost, this means your insurer will pay you the actual cost required for you to fully replace an item with one of the same make and similar, pre-loss quality. This can be especially crucial during times of high inflation.
Functional Replacement Cost
Even though it sounds the same as replacement cost, functional replacement cost is a little bit different. Functional replacement cost covers expenses that are needed to repair or replace damaged equipment with common, less costly construction materials that are still functionally equivalent to the original lost or damaged item.
Actual Cash Value
When your equipment is valued at its actual cash value, the total you receive after filing the claim represents the depreciated value of the equipment. This means that the payment will be lower than the buying price, even for a replacement of similar quality and age.
Calculating the actual cash value of your equipment is straightforward.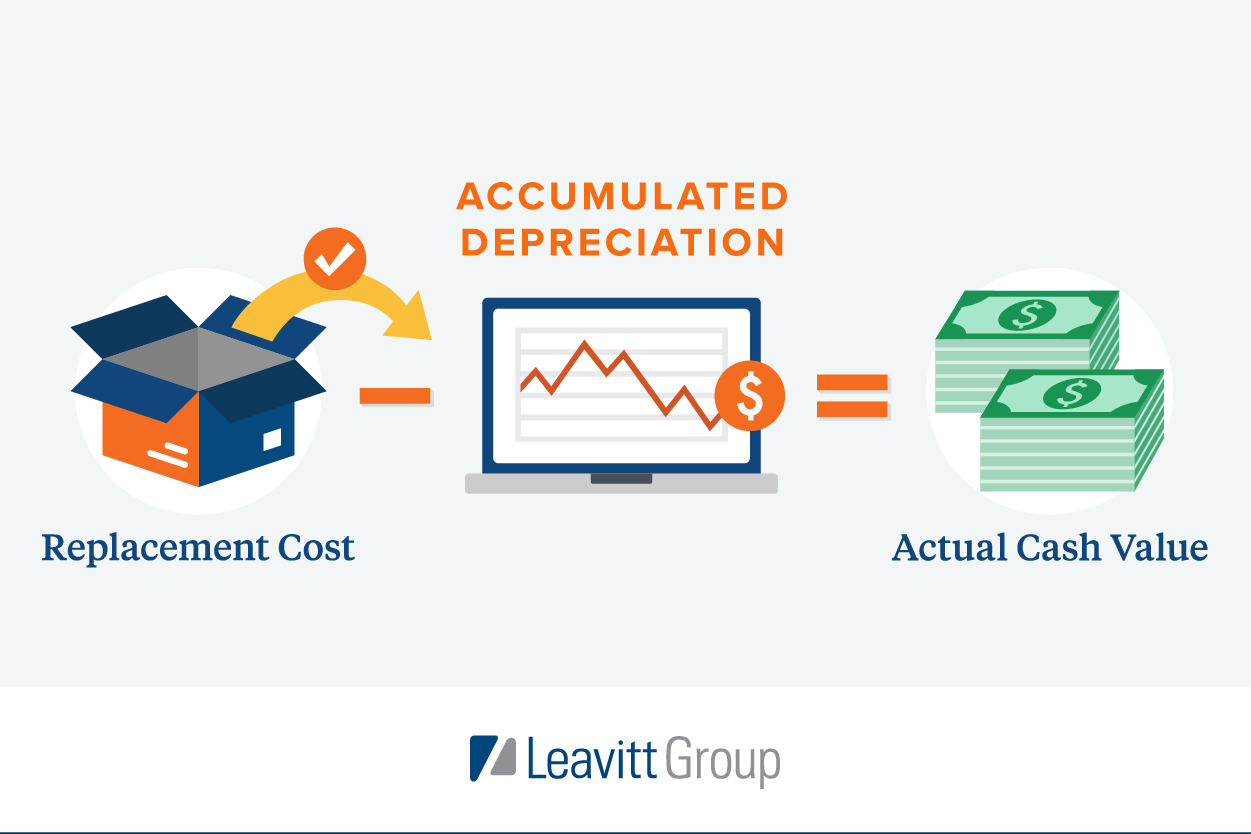 Depreciation is determined by how much use the product has left, which is usually represented in years.
What method of equipment valuation should I use?
Unfortunately, there isn't a one-size-fits-all answer to this question. It would make life a lot simpler!
When you factor in the current inflation and supply chain issues, choosing which type of valuation you want to use becomes even more difficult.
The most important thing you can do is have an accurate picture of what you can expect if catastrophe strikes and you lose a vital piece of equipment.