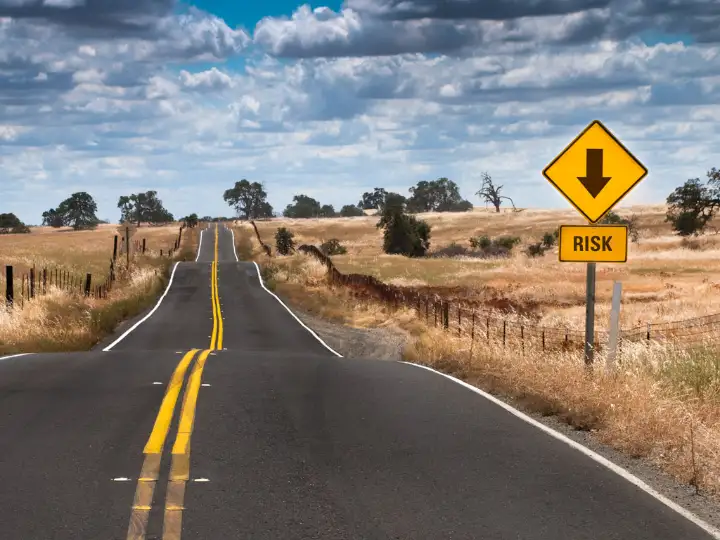 Leavitt Pacific Insurance Brokers
Greater stability and confidence ahead
Office location
San Jose
Workers Compensation
Reducing Your Total Cost of Risk
Our objective is to keep your premium under control so that you can maximize capital in other aspects of your business. With knowledgeable support, aggressive claims management, and competitive pricing, our resources and services set us apart.
Trusted by our local friends
They are professional, very responsive to our needs and provide us with excellent service.

LJ Interiors has been working with Nick, Toni and Yvette at Leavitt Pacific Insurance Brokers for many years for a reason, they are awesome!

I highly recommend.

Christine Lynn of LJ Interiors


Leavitt Group is our insurance company that we us at work.

They are so helpful and always available when we need them. It is truly a please working with them.

I work for a company who uses Leavitt as our broker and we have been exceedingly satisfied with their service they provide.

I oversee the HR department at my company and work with Yvette on a regular basis and she is ALWAYS responsive, helpful, and goes out of her way to ensure we are taken care of. Sandy and Karl are also wonderful and always a trusted resource whenever we need escalation or to get answers to questions or advice on situations which with we may not be familiar. Their response time is always within 24 hours, and on most things it is same day, within a few hours. The Leavitt team is professional, knowledgeable, and highly responsive. Because of the nature of what the company I work for does, these characteristics are of high value to us. I would recommend Leavitt to anyone in search of a broker with top-notch service!

If you want a reliable, professional and experienced insurance broker, look no further!

I am the office manager for a busy contractor located in Northern CA and Leavitt has been our broker for over 4 years. Nothing has compared to the outstanding attention to detail, responsiveness and thoroughness of Leavitt's highly trained team (Jeff whose business expertise and personal involvement is extraordinary, Dora who is stellar with overseeing our insurance needs, Heidi who is top of the line with managing claims, Michelle who provides and manages our numerous COI requests, and Alex, the Risk Management team leader who is dedicated to keeping our crew safe and risk-free).

Kim Hinton — Office Manager


Always quick to respond to questions and getting me any documents I need very promptly.

We are a small shop and this has been a life saver for us.

We use the Spanish training videos and I also print the Spanish handouts. It has saved me time and effort in trying to locate good material for my crew. I only wish that some of the webinars and management overview videos would also be in Spanish as well. The training shorts are a quick and easy way to stay in compliance with short tailgate topics.

The team at LCCIS exceeded our expectations!

We chose Joe Bonura and Leavitt Central Coast Insurance Services (LCCIS) as our Broker. Since teaming with them, we have worked together to develop a comprehensive commercial insurance program which included value-added services and protection, while reducing the overall cost to manage our risk.

The loss control and claims management service, resources, and capabilities at LCCIS exceeded our expectations! Having dedicated personnel on our account illustrates the high level of commitment to our success.

Joe and his service team of Suzette and Gracie work hard to provide prompt, accurate, friendly and professional service. Often times our request are processed and completed within minutes. Joe and his team clearly have our success and best interest in mind.

Marie-Josée Bélanger, CPA, CA — Director–Financial Information of Berger


Leavitt Pacific Insurance Brokers are first class in service & professionalism.

My company has been in a business relationship for many years. All staff members are attentive to the needs & responsive time is excellent! Highly recommended!

Leavitt Pacific Insurance Brokers are an amazing team to work with and have always been so helpful to the Bess team!

I personally work closely with Yvette and she has always been so attentive with all my questions and concerns that I have. Her response time has always been expeditious and is always diligent in meeting my requests as well as the company's in a timely manner. She is professional and is very knowledgeable in her field. It is always a pleasure working with Leavitt Group!

I like everything about the company but mostly Yvette, She is very through & professional.

Always willing to help in any way possible.

We have been working with the Leavitt Group for the past 10 years as our Business Insurance Brokers.

The team of Nick, Toni and Yvette are very responsive in providing requested Insurance Certificates, usually within 1/2 Hour. The Team has proactively gotten to know our Company and our business needs and always provide the highest quality of service with our companies' best interest in mind.

Finding Leavitt Group was the best thing that happened for our company.

Over 5 years ago we needed last minute help with our liability insurance and Leavitt took care of us then, and they're still doing it now. They have helped us reduce our insurance costs in a number of ways and always are there when we need them. The whole team is great—professional, responsive, and they really understand our business.

Joan is the best in the business and a delight to work with.

I would like to share to all that we always have had our agent and the assistant help us out immediately with any and all questions.

They are very professional and work diligently to serve our needs. Thank you team.

We have used Leavitt Group for many years and their staff are very knowledgeable and professional.

They response to our requests at a very timely manner. I would highly recommend them.

Cynthia and her team are remarkably responsive and great on follow through which helps me keep on track.

They also are wonderful about giving us lots of lead time and comprehensively presenting our options.

Micheal Bonham has been very helpful, She stays on top of us when we forget to respond or are late on turning in paperwork.

We have a been a long time client of Leavitt Group and have been very satisfied with their services.

They are very efficient, knowledgeable, professional, trustworthy and thorough in what they do. Always ready and available to answer any questions we may have. Always friendly and polite when communicating via email or phone and can always count on them. Haven't regretted a single day since being a long time client of Leavitt Group. We've obtained all of our business insurance policies through them and will continue to do so for as long as possible. Thank you for being amazing Leavitt Group!

Very professional and excellent services.

Definitely recommend to other business owners looking for insurance coverage.

Outstanding customer service, immediate response time, friendly and incredibly professional.

It's good to know that however inane my my question may seem (to me) Jack McCall, Carlyn, Chanel, and the rest of the staff will not treat it as such. They ALWAYS look out for our best interests. I never have to worry whether or not we're getting the best rate with the best coverage available for our Workers' Comp, Auto, & General Liability... can't endorse them enough!

Leavitt Team is one of our best associates to work with.

I would recommend people to try and enjoy their services which is equipped with the right knowledge and best approach of "customer first."

All members of Leavitt Group are professional and responds to all our needs in a timely manner.

I have worked with Yvette from Leavitt Pacific Insurance Brokers for several years and she is awesome!

Turn around time on any requests I have is usually within 30 minutes, that is GREAT customer service, not to mention she is a great person to deal with too!

Annonymous — Payroll Department


We have used Leavitt Pacific Insurance Brokers for many years now.

Their staff and associates are responsive, professional, and very easy to access. Thank You!

Leavitt Group goes above and beyond to be accurate and fast on requests, including time sensitive COI requests.

I believe that they are going the extra mile with customer service and are dedicated to making the customer experience a positive one.

Kerry has been our commercial insurance advisor for nearly four years.

He is customer service-oriented, very responsive, and a professional in his field. We have a good relationship with him, and we know that he always has our best interest in mind. We highly recommend Kerry to anyone looking for a commercial insurance advisor.

Isabel Klint — VP Human Resources of vCom Solutions


Kerry and his staff are responsive to my needs throughout the year.

He keeps me on track with insurance renewals, giving me the benefit of multiple options for review.

Bill Buckner — CEO of Rabbit Copiers


Kerry has been an invaluable resource to my organization and me.

He is extremely knowledgeable and has helped us to sort through the most cost effective solutions for our company. He provides service that is unmatched by others; educating us on our choices, researching available options, and managing our process in a timely and effective manner. He has been a true partner in finding and acquiring the right insurance coverage for our business.

Linda Drumright — COO of DecisionView


I have worked with Kerry for several years and am certain he is your go-to-guy if you need corporate insurance!

He is experienced and knowledgeable. When I am in a final contract negotiation and need an insurance clause interpreted ASAP, he has always been there immediately.

Deborah Bentley — Assistant Controller of PopSugar


I highly recommend Kerry for the insurance needs of your business.

We had a really good experience with him and his firm, and were very pleased with the service, products, and pricing he provided.

Dane Iverson — CFO of Xythos Software


Kerry has done a very good job of handling our business insurance needs.

We have some unusual requests and he does everything possible to find the solution for our situation. He is great to work with.

Henry Zeidman — Risk Manager of Preferred Window Products


We take employee safety and well-being very seriously.

We have invested all of our efforts in reducing potential exposure with precautionary actions. The result has been a decreased number of claims, which has provided savings to our organization. FCHC is very satisfied with the safety program, including the online ergonomic assessment program that is being successfully used by our employees. We look forward to working with Leavitt Group in upcoming years and continuing to provide a safe environment for our employees.

Jiguett Sanchez-Nigro — HR Director of Foothill Community Health Center


Kerry and his team are a pleasure to work with.

I recommend them highly to anyone looking for business insurance.

Sean Noonan — VP of Finance of Clickability


We have never had any bad experiences with Kerry.

He is a hard worker and does the best job in getting us the best rates for both workers compensation and liability insurances. Any claims have been taken care of as quickly and painlessly as possible. We recommend him to anyone who inquires about insurance services.

Donna Serrano — Controller of Valhalla Builders


I highly recommend Alex to anyone who is looking for a safety professional.

He is experienced in the field of safety! He has come out to our worksite many times to do ergonomic evaluations, eye wash, and safety trainings. He even spent half a day going through our worksite checking for anything that could be a hazard. Alex goes above and beyond, is always punctual, and is even willing to stay late if necessary. He knows that safety world inside out and has great recommendations for improving our worksite.

Tanja Mozara — HR Manager of Velodyne LiDAR, Inc.


I recommend Kerry as a knowledgeable and reliable person with whom to do business.

During the past four years I have interacted with Kerry on numerous occasions regarding our company insurance policy and risk mitigation strategies. Kerry has always demonstrated good understanding of the various policy options and how they may be applicable to our business. He works jointly with us to come up with the best option that meets our needs.

Sribash Dey — CFO of eInfochips


Kerry has placed our commercial insurance coverage for a number of years.

He has excellent knowledge of coverage options, terms, and does not require detailed directions to pursue coverage appropriate to our business at the best available price, for the quality of coverage desired. He and his team continuously provide excellent, responsive service.

Robert Beyer — Executive Director of Filice Brown Eassa & McLeod LLP


Kerry is a valuable business partner.

At PIX, we have found Kerry to be consistently responsive, flexible, and knowledgeable. He has helped us successfully navigate complex and ever-changing insurance needs. He ensures that the solutions he recommends are consistent with our goals. I have no hesitation in recommending his services.

Philip Walker — Corporate Controller of Rocket Lawyer


Kerry has been our commercial insurance broker for about 10 years now.

He and his staff are very diligent and responsive, always working to obtain appropriate coverage at good prices. Kerry was great when we were looking for unique insurance that was typically sold to larger businesses. He helped us work through the details to obtain a cost-effective solution for our needs.

Lisa Steele — Owner of VLSI Research


I contacted Kerry about a quote and he responded quickly and effectively.

With Kerry's assistance we were able to cut the cost of our business insurance costs in half compared to our previous coverage and carrier. I have since used Kerry at a new company I am working for with equally cost-effective results. I recommend his services highly as an insurance agent who will find you the best deal, with the right tradeoff between coverages and costs for your business.

Mike Kowalski — VP Finance of SkyPie


I have worked with Kerry for close to a decade.

Kerry has consistently provided excellent service and asks the appropriate questions to update our business insurance needs relative to an evolving risk profile, as well as being very responsive to needs as they arise during the course of each year.

Gary Spicer — Controller of Entone


Anytime we need something or have a question, Kerry and his associates respond almost immediately with the information.

He worked with us to quote our insurance and improve our coverage while saving us funds. He and his firm stay on top of our account and make it easy for us to maintain coverage at competitive rates.

Robin Rakusin — VP Finance of BridgeWave Communications


I have worked with Kerry for many years and he takes care of our business insurance needs.

He is very efficient and responds to our inquiries and requests in real time. He is knowledgeable and experienced.

Kallen Chan — CFO of Aicent


Kerry is consistently attentive to our insurance needs.

He is very responsive to any requests, drives for savings, and always does what he says he is going to do.

Thomas Willardson — CFO of Energy Recovery


I highly recommend Kerry.

Kerry has assisted our company over the past 5 years with our various insurance needs, and is always responsive and helpful.

Ellen Guccione — Executive Vice President of Avanath Capital Management


Kerry was a pleasure to work with!

He is very knowledgeable and has vast experience to learn from. He has been extremely detail oriented and has a great sense of anticipating business requirements and needs well in advance to better prepare for any related exposures. From Insurance advice, Insurance policy coverage's needed to issuing certificates of Insurance, every business aspect that I have requested of Kerry has been immediate, financially viable and seamless. I highly recommend doing business with Kerry and his team. They are intelligent, efficient and reliable!

Ashmi Shah — Director of Finance of San Jose Earthquakes

Leavitt Risk Management Center
Protect your company with Leavitt Group's Risk Management Center. This unique web-based suite of safety and risk management tools is designed to empower your organization's risk prevention efforts.