Boat Insurance
Buckeye
Boat Insurance coverage options vary based on the size and type of your watercraft. Learn about coverage options below.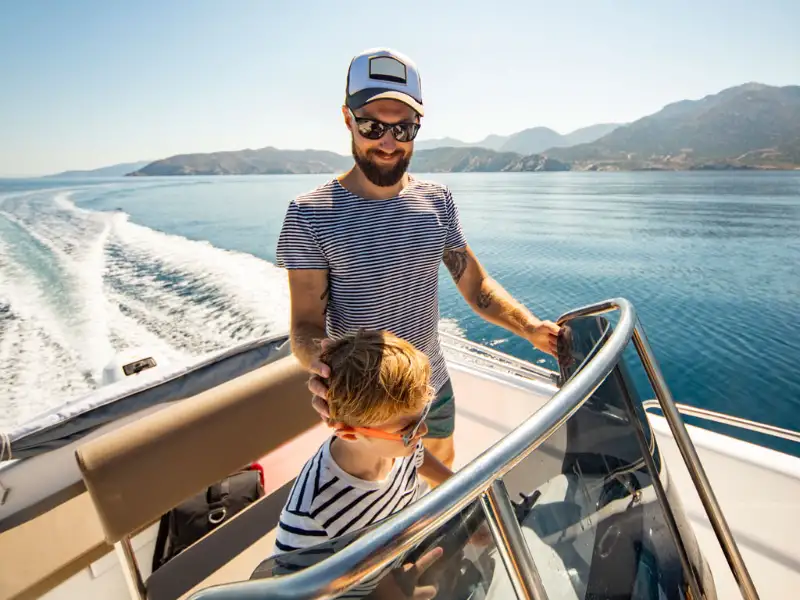 Please note: coverage cannot be bound or altered online. A service representative will need to contact you to finalize your request.
What You Need to Know About Boat Insurance
There's nothing like a day of fun on the water. Whether you are fishing, waterskiing, or just hanging out, boating is a great way to relax. Another way to relax is to make sure you have the right insurance policy for your boat.
Is Boat Insurance Required?
Although boat insurance may not be a legal requirement in your state, boat insurance may be required if your boat is financed. Many marinas also require boat insurance before you can use their facilities.
Even if boat insurance is not required, it is still a good idea, and you may want to go beyond the mandatory minimum requirement. Much like a car, boats face a lot of risks and you are responsible for any damage or injuries you cause, whether or not you have the insurance to cover it. You also want your boat to be covered in case of collision, running aground, hitting an underwater object, storm damage, or theft and vandalism.
What Boat Insurance Coverage Do I Need?
The coverage you need will vary depending on your type of watercraft—whether you have a fishing boat, ski boat, sailboat, or yacht. Your other insurance policies (e.g. home or car insurance policy) likely won't provide the coverage you need to insure your boat. A boat insurance policy can provide the protection you need for your boat, yourself, and your accessories.
Know the limits of your boat insurance policy. Some policies only cover you if you are close to home—a fact you don't want to find out after an accident occurs. You may also not be covered while towing your boat unless your policy specifically covers tow vehicles. You may also want to keep your boat insured year-round.
Types of Coverage
Insurance coverage options vary based on the size and type of your watercraft. These coverage options include:
Limited liability protection – This protects you in case you cause injuries or damage to another person or their property.
Physical damage coverage – This provides coverage for your boat if it is involved in a collision or hits an underwater object.
Replacement coverage – This can be either full replacement coverage or actual cash value coverage.
Your Leavitt Group insurance agent can explain what is covered by your policy.
Prevent a Boat Insurance Claim
Insurance will help you recover if something goes wrong, but it's better to prevent accidents from happening at all. Here are some tips to keep you and your boat safe:
Boating training courses are a great way to learn about boating safety. It may also get you a discount on your insurance premium.
Make sure everyone has a personal floatation device appropriate for their size and for the type of activities you will be doing.
Never drive your boat while intoxicated. 50% of all boating fatalities are alcohol-related. Even if you are just a passenger, be careful with your alcohol consumption. The speed and heat may magnify the effects of the alcohol, making you more vulnerable to injuries than you may realize.
Know the limits of your boat and don't overload it or do more than it can safely handle.
Keep a fire extinguisher handy. Some boats are required to have them.
Be attentive to your environment. Know the weather forecast. Watch for other people around you. Also be aware of potential underwater hazards and proximity to the shore.
Also be aware of the health of your passengers. Be alert to signs of heat stroke, dehydration, motion sickness, hypothermia, frostbite, and take care of any problems as soon as possible.
Let someone on shore know when you are leaving, who will be on board, and when you plan on returning.
Keep your boat in good repair. This means washing it regularly, checking all parts of the boat for signs of wear or damage, taking care of the motors and batteries, and making sure it is properly stored. Your owner's manual should have a complete guide to proper boat maintenance. Keeping up on regular repairs and maintenance can help prevent big problems down the road.