Life Insurance
Buckeye
Life insurance isn't for you—it's for your family.
Leavitt Group offers individuals the ability to choose a life insurance policy that best fits their needs and life circumstances.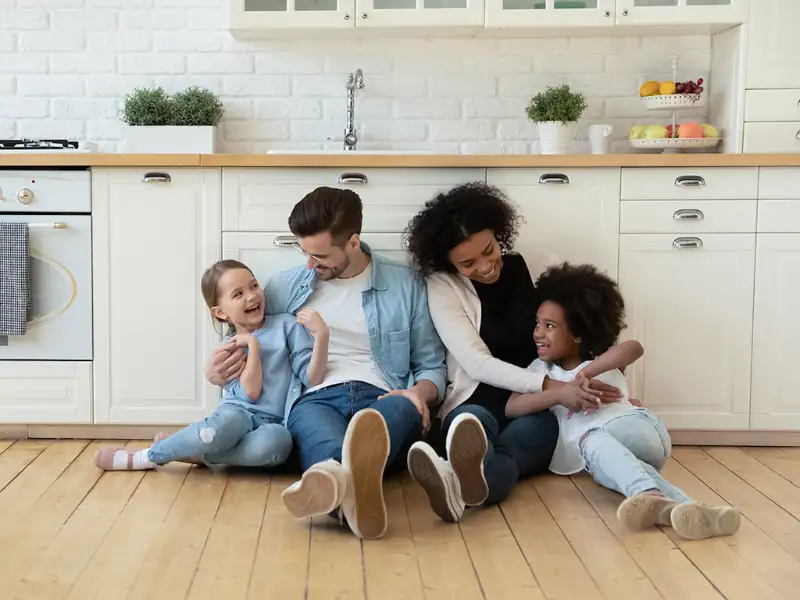 Please note: coverage cannot be bound or altered online. A service representative will need to contact you to finalize your request.
What You Need to Know About Life Insurance
Life insurance isn't for you—it's for your family. Life insurance offers financial protection to your dependents in the event of your death.
The financial future of your loved ones can be secure with the right life insurance policy. An untimely death can leave the burden of paying numerous expenses on your family. Life insurance helps alleviate this burden by paying money directly to your beneficiaries. It can help cover your family's daily living expenses and help them maintain their standard of living. It can be used to fund child care and education and to pay off outstanding household debts, including credit cards, automobile loans, and mortgages.
Rates vary depending on the type of life insurance coverage you choose and the length of time you wish to be covered. In addition, rates are typically lower the younger and healthier you are when you purchase the policy.
What type of life insurance policy should you buy?
When your personal situation changes, you may need to re-examine your life insurance policy. If your income changes, you get married, or you have children, you may want to increase your coverage or purchase a different type of policy.
The types of life insurance policies vary, offering individuals the ability to choose a policy that best fits their needs and life circumstances. There are two main types of life insurance:
Term Life Insurance
Term Life Insurance is primarily used for temporary coverage and is typically purchased for a specific amount of time. Once a term life insurance policy expires, you must re-qualify for coverage based upon your current age and health conditions. The premiums on the renewal policy will most likely be higher due to increases in the age of the insured. Benefits from a term life policy are paid to the beneficiaries only if the insured dies within the specified period of time for which the policy was written. Term life insurance does not build a cash value.
Whole Life Insurance
Also referred to as "permanent life insurance." It offers financial protection in case of an untimely death. It also serves as a financial investment as premiums contribute to the cash value of your policy and can be used to help pay for college expenses, estate planning, or retirement. The cash value increases each year and is tax deferred. The premiums are generally more expensive than term insurance; however, premiums will not increase over time. With whole life insurance there is a guaranteed death benefit payout: since the policy is effective for the entire length of your life, your beneficiaries are guaranteed a payment regardless of when you pass away. There is no need for renewal with whole life insurance – coverage lasts for your entire life.
With the majority of American households depending on two incomes, it is even more critical to obtain life insurance to ensure financial security in the event of an untimely death. Do you have enough life insurance to meet the financial needs of your dependents?