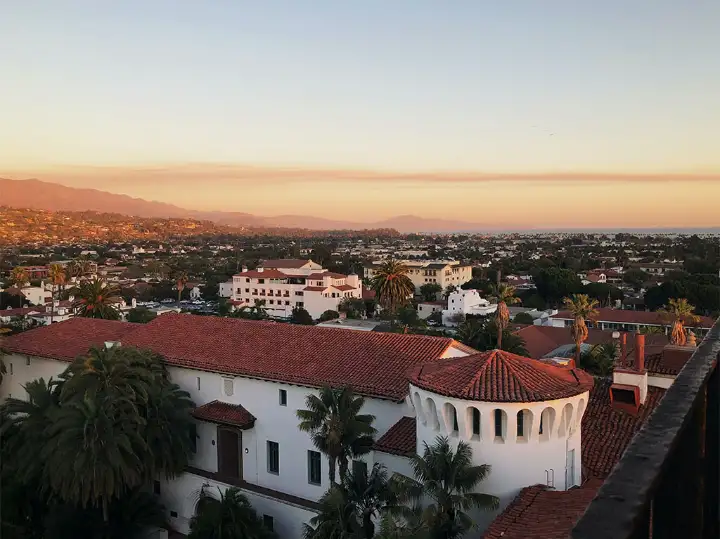 Custom employee benefits plans for progressive employers. Your success is our business.
BB&H Benefit Designs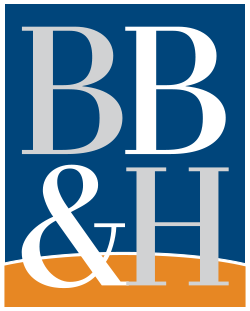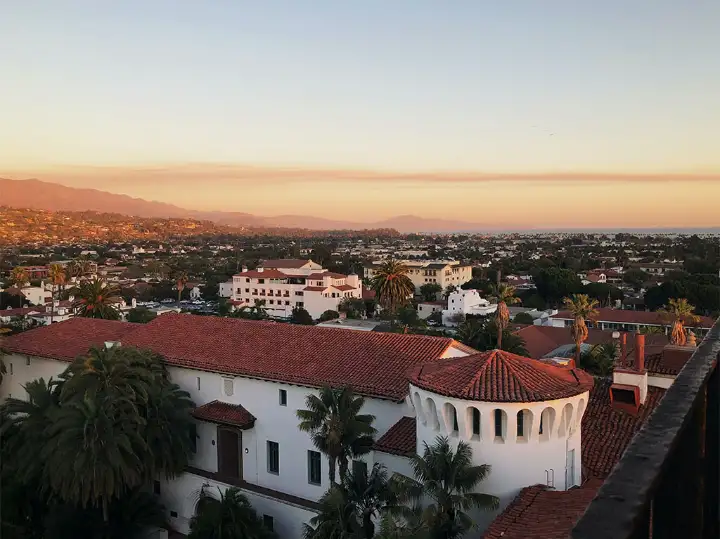 Flexible, Insightful, Responsive
BB&H uses a coordinated approach to designing benefit programs.
Progressive employers know that employee recruitment and retention starts with a benefit plan design that looks well beyond insured products. BB&H uniquely incorporates your strategic plans with our benefit knowledge.
Trusted by our clients
I wanted to drop you a note to let you know how much I appreciate Taylor.

I have known her for a few years now as she has been our Joni and Friends insurance rep. I am blind and each year I call her and she helps me get through the form, and answers any questions I might have about coverage, perks, etc.

Often the web sites on which these items are house are not very accessible with a computer talking screen reader. Today I talked with her as it's that Open enrollment time again. I also asked her about whether something might be covered under my Trustmark accident insurance plan. She quickly helped me with that form, too, sent it to my secure email so I can take it to the doctor to fill in their portion.

Anonymous — Employee of Joni and Friends


BB&H is an integral partner with our overall human resources strategy.

Finance and human resources rely on BB&H to deliver consistent results. Our organization benefits from our relationship with BB&H. They have helped us streamline our process while keeping a high touch for employees. Deb & Taylor go above and beyond for Casa Pacifica and our employees.

Monetta Williams — Director of Human Resources of Casa Pacifica Centers for Children & Families


The BB&H representative was great and very helpful! I can't remember the name of the Rep right now BUT I thanked her several times for assisting me/us during this time.

Anonymous — Employee of Guthy Renker


There are far too many insurance service advisors out there that claim to provide you the best customer service and rates while never really providing just that.

That is why I love Vanessa from BB&H. She goes above to provide us with the best rates and devotes her time and knowledge to all of our employees. Thank you for all that you do, you rock!

Patricia Perez — Director of Human Resources of Epiphany Care Homes, Inc.


When we met with Andrea, she gave us new, cost-saving options that we had never even known about. We decided to go with BB&H and started saving money right away.

BB&H also has incredible customer service. They are always happy to help with communications between myself, as the Benefits Administrator, and the various insurance carriers.

They relieve us of tedious, time-consuming insurance issues, so that we have more time to devote to the life-enhancing work we do as a mental health non-profit. I would recommend BB&H to ANY business, big or small, because contracting with them has proven to be one of the best business decisions we have ever made.

Maureen Sullivan — Director of Finance and Administration of The Glendon Association


I've had the opportunity to work with some of the major Brokerage firms in the US, but none have compared to my partnership with BB&H.

They provide high level of service that includes strategy in addition to on-going administration. Their partnership over the past 6 years has been instrumental in running a benefit department that has our employees and all stakeholders pleased through their dedicated efforts in ensuring we work with the best carriers.

I'd also say that I credit my professional growth through my relationship with their management team.

Mario Molina — Benefits Manager of Chumash Casino & Resort


Taylor's personal approach to serving the staff of Joni and Friends is extraordinary.

As the Vice President of Human Resource Services, I have worked closely with her for the past 11 years. She has been an advocate and intermediary for our employees with providers and insurers and I appreciate the personal attention she has always given to each situation.

We have built a strong relationship over these many years and I consider her a valued member of our 'team'.

Cate Given, CCNL — Vice President, Human Resource Services of Joni and Friends International Disability Center


Over the past 2 years, I have worked closely with Vanessa and the BB&H team in my position as CFO.

In this time she has provided excellent support to our administrative staff handling our benefits as well as questions directly from our employees. We also had one of those 'uh oh' moments, but she knew exactly how to take care of that as well. We can't thank her enough. Hands down the best support I have had in my 16 years of experience.

Preston Pete — Financial Services Director of Santa Ynez Tribal Health Clinic


I approached BB&H Benefit Designs because we needed a more attentive broker and had a previous and very positive working relationship with BB&H.

BB&H helped me by providing excellent and knowledgeable service.

The result was positive, they have the ability to find the right fit for your employees. One thing I like and appreciate is their small and communicative group, always readily available. I found the experience positive and as a result my job made easier.

I would recommend BB&H to people who need assistance with the many aspects of employee benefits.

Terilee Stavros-Domagala of Earth Science Naturals


BB&H helped me by implementing medical, dental and vision policies and a contribution structure that was fair and within compliance guidelines.

The result was a partnership with a staff of experienced, knowledgeable and most helpful professionals. You get to speak with the same person each time you call in, they get to know the employees and the culture and understand the history of the relationships. They are knowledgeable and thorough, I like the almost instantaneous answers I get to any question I pose. This goes for everyone, from the receptionist who answer the phone to the owners.

I found the experience very easy, you tell them what you'd like and need and BB&H puts it together! I would recommend BB&H to groups who need HR assistance managing employees, it's wonderful having a partner that is supportive.

Julie Salinas — Director of Human Resources of Pueblo Radiology


I have had the pleasure of working closely with BB&H for close to twenty years.

While representing two different companies in Santa Barbara (a telecommunications firm employing around twenty five tech-types and a local non-profit with a largely service-staff of about forty five). The two businesses could not be more different, but BB&H has handled both with alacrity and professionalism.

There is no end to the unique problem-solving experience of the staff at BB&H. There is a company-wide service mandate that approaches the many complex issues of any business with an incredibly personal touch. They have made sure that I always look heroic to my employees and to our executives, alike. From the annual bidding process (which has always assured us a step-up in benefits, even when we were saving money), to dealing directly with our various carriers regarding errors on the insurance companies' parts or misunderstandings on the employee-side of things, these professional women have consistently gone above-and-beyond with a degree of friendliness and humility that I have rarely seen in any business.

Leslee Williamson — Accounting & Benefits of Wood Glen Hall


I would highly recommend BB&H.

As an Executive Director of a small non-profit, we often wear many hats.

I feel as though BB&H is an extension of my team. Anything that has to do with benefits (and there are many confusing areas) are handled quickly and efficiently. If I have a question, I receive an answer and solution in a timely response.

BB&H's customer service is phenomenal.

They go out of their way to make navigating benefits 'do-able.'

Donna Barranco Fisher — Executive Director of Storyteller Children's Center


While many insurance brokers talk about value-added services, Ana and the staff at BB&H walk the talk.

They provide seamless strategic planning support at the corporate level for plan design and cost containment, while simultaneously supporting all aspects of employee engagement regarding any aspect of health insurance needs.

The CFO at TestEquity was also very pleased with the fiscal savings BB&H helped bring to the table. Because I was able to outsource all aspects of benefits administration to Ana/BB&H, I didn't need to staff a senior level benefits administration position which saved our company at least $100,000 per year on payroll and related overhead.

I have the highest regard for Ana and the staff at BB&H. They stand in the shoes of an employer's HR Department staff and allow us to be as cost effective as possible while providing the best level of service to our internal customers - our employees.

Karla M. Ksan, MPA SPHR PHRca SHRM-SCP — Human Resources Consultant


What BB&H offers what our former brokers did not:

Easy access to the staff of BB&H.
I have a dedicated agent that works with me and she is prompt in answering questions and returning calls and emails.
Reconciling invoices and ensuring that terminated employees have been removed. This was extremely helpful and assisted in reducing time that I was spending on this task.
Presenting new products that showed success with other employers such as FSA, Voluntary Accident and Critical Illness policies.
The one major enhancement with BB&H was the introduction of Employee Navigator (Online Benefits Administration System). This was a time saver and reduced the number of mistakes of not removing terminated employees from coverage.

I would gladly recommend BB&H to my colleagues seeking a new insurance broker. We finally have a full benefits package that satisfies our staff. I believe BB&H is not your typical broker. I feel they are partnering with our organization and that presents such a positive alliance. If you are fortunate enough to get a Benefit Administrator, Ilene should be your choice.

Rosalind Gilbert — Director of Human Resources of Santa Barbara Neighborhood Clinics

What type of insurance do you need?