About Our Agency
All the coverage you need, all the service you expect, all the protection you require, at a price you can afford.
Our History
Barlocker Insurance Agency Inc. was formed over 40 years ago to handle the insurance and risk management needs of companies who look to their outside professional service providers for a higher level of experience. Having worked on both the insurance company underwriting side and the brokerage side of the business, we have the background and experience to properly develop and manage a plan of protection for you.
We employ experienced employees working out of three offices in California, and directly represent over 50 of the best insurance companies available.
As one of our clients, you will receive our undivided attention and your account will be handled by people who have everything to gain by seeing that business is conducted professionally to build a long-term relationship. We have a great deal of experience in managing programs for businesses, and we realize your account requires some innovative treatment
Proud member of these associations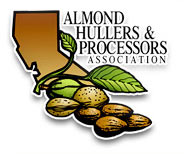 Mission Statement
Our goal is to provide responsive professional counsel and dynamic services through a client partnership approach to the business planning process. Our employees are encouraged to achieve the highest level of education and professional knowledge empowering them to make the best decisions for those we serve.
Industry Experience
Every industry and business has a wide variety of unique risk management and insurance challenges. We understand that each has its own individual characteristics and needs. We offer a complete package of services for you and your business, including coverages in Property & Casualty, Risk Management Services, Employee & Executive Benefits, Financial Security and Personal Asset Protection. Our experienced professionals will customize the approach that best fits the needs of your business.
Net Promoter Score®
We work hard to earn your respect and gain your trust.
What is the Net Promoter Score?
The Net Promoter Score (NPS) measures customer experience. The score is calculated using the answer to one key question: How likely are you to recommend our agency to a friend or associate?
Industry Net Promoter Scores according to questionpro.com
Barlocker Insurance Services
Brokerage & Investment Firms
National products, resources, and local trust.
What does national resources mean for you? You'll have the wisdom of our far-reaching team and the support you need, such as loss control, training, negotiating power, underwriter relationships, claims management, employee benefits compliance, on-staff ERISA attorney, online enrollment and benefits management technology.
Privately held
We work to develop lasting client relationships and make long-term decisions with you rather than seeking only short-term results.
We bring together the best of both worlds.
Leavitt Group at a glance
19th
Largest privately held insurance brokerage*
$448
Million in consolidated revenue
*According to Insurance Journal, August 2023 issue.
Leavitt Group's Story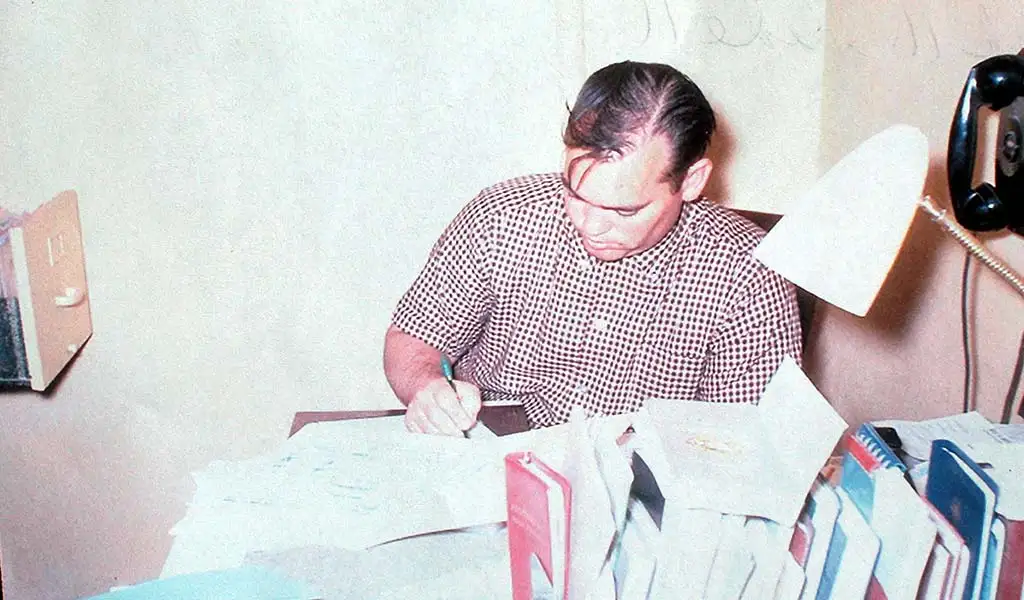 Dixie Leavitt, 1952
In 1952, Dixie Leavitt opened an insurance agency in Cedar City, Utah, with one company appointment and no clients. By the decade's end, Dixie had thousands of clients throughout southwestern Utah and southern Nevada.
Dixie Leavitt and his brother Bert incorporated Leavitt Insurance Agency of Las Vegas in 1959. Dixie owned 60%, and Bert owned 40%. Using this 60-40 arrangement, Dixie and other co-owners invested in and created agencies.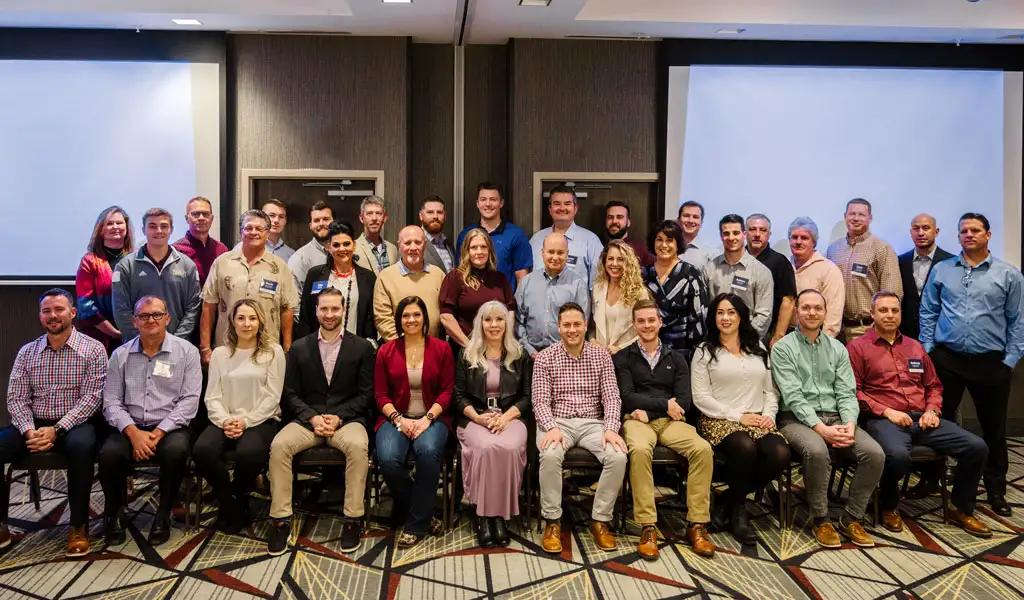 Spring 2022 Producer School Attendees
As the parent company grew, LGE provided member agencies with the multi-agency strength necessary to maintain insurer relationships, offered placement services, provided back-office support, and developed other group-wide services, such as E&O coverage.
Leavitt Group has seen tremendous growth over the years, which was fostered by sound agency operations, innovation, partnering with the right people, and following the Leavitt Group values.