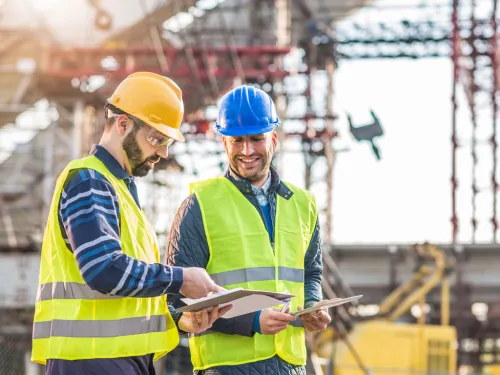 Construction Insurance
Loveland
Our broad experience includes risk management for general and subcontractors who focus on commercial, municipal, government, and public works projects.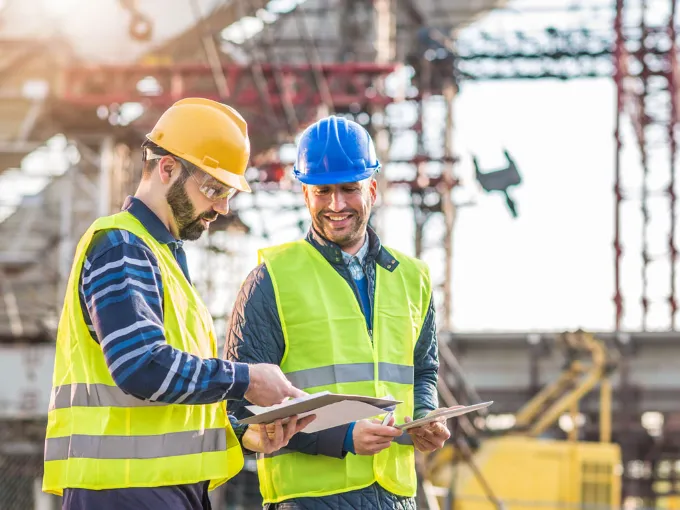 Contact us today
Call: (970) 679-7333
Please note: coverage cannot be bound or altered online. A service representative will need to contact you to finalize your request.
What You Need to Know About Construction Insurance
Leavitt Group has been notably focused on serving the construction industry. Our broad experience includes risk management for general and subcontractors who focus on commercial, municipal, government, and public works projects.
We have a deep understanding of the unique exposures faced and the coverages that various projects require.
We have a current understanding of the industry and the associated markets and trends - including a strong relationship with the key insurance companies who provide coverage to the construction industry.
Who needs construction insurance?
If you're in a construction business you should always have commercial insurance. Many businesses are required by their clients to carry specific coverages before they can work for them. Businesses involved in construction work often specialize in trades like:
Excavation

Home Improvement

Land Clearing

Remodeling

Home Building

Asphalt Laying

Welding

Fence & Deck Building

Concrete Laying

Stone & Granite Work

Roofing
How much does
construction insurance
cost?
Different trades are exposed to different types and degrees of risk. This variety of exposure is one of the many factors used to calculate a business's construction insurance cost.
Other influences on your rate include your coverage needs, employees, work vehicles and claims history. The only way to know your exact rate is to get a customized quote. Just call us or quote online.
Basic Construction Insurance Coverage
General Liability:

T

his construction liability

is pretty

common

and the

coverage protects your business if it's responsible for

anything

like property damage, bodily injury or

incorrect

work.

Commercial Auto:

Protects vehicles used in your business that transport tools and equipment.

You can

also

add

coverage to your policy

that allows you

to cover permanently attached equipment such as bolted

tool boxes

or racks.
Workers' Compensation:

Covers employee medical costs and a p

ercentage

of lost wages if they

become ill or injured at work.

P

rofessional

L

iability

:

helps to pay for alleged work oversights that cause a client a financial loss.

I

f someone says you didn't deliver the services you said you'd provide, they can ask you to pay for any losses. Professional liability can help cover the costs to defend your business

and/

or fix the problem.
Contract and Lease Review
We review the indemnification and insurance language in existing leases and contracts, including the scope of indemnification and hold-harmless language, requirements for waivers of subrogation on property, liability, and workers compensation, and appropriateness of insurance requirements.
Surety / Bond Services
Our surety department works with clients to develop customized bond programs that fit each client's unique needs. Surety companies are reviewed and evaluated for consistency in underwriting, capacity, ratings, stability, and rate economy. Clients are effectively represented to surety markets with assistance in bond request presentation, review of bond requests for appropriateness, and prompt, correct bond issuance.
General Safety Procedures
Protect your employees by minimizing any job hazards.
Prepare emergency announcements and do test runs of emergency response systems to familiarize employees.
Choose a practical flooring surface, not just one that looks nice. Often, the

best looking

floors can be the most dangerous and will be slippery when wet.

Customize workspaces to fit each employee's needs through ergonomic adjustments. By ensuring that an employee's

work space

is tailored, you create a safer environment less prone to bodily stress or injury, and thus, less prone to workers compensation claims.

Educate your employees on the safest way to lift objects. Squatting with bent knees minimizes the stress to the back, regardless of what is being lifted.
Create a policy on distracted driving. Motor vehicle accidents account for a large percentage of work-related fatalities. Eating and drinking, cell phone use, and music devices are all possible sources of distraction behind the wheel. A good policy can help prevent fatalities and limit liability for your company.
Establish and enforce disciplinary measures for safety violations. There should be some type of corrective action for any employee who doesn't abide by safety requirements.
Train your supervisors in-house. They may have previously been trained as supervisors in general, but they need to also be trained in your

particular work

environment.
Additional Helpful Information
The construction industry faces unique risks and thus requires different layers of protection than many other types of businesses. Not sure which of these coverages is right for your construction firm? Our staff provides accurate and timely delivery of certificates of insurance. We also provide assistance and reviews of certificates and risk transfers. With our understanding of the design and administration of wrap-ups, we can help contractors navigate the construction defect litigation landscape. Our tailored risk management solutions enable contractors to respond to market fluctuations and better predict future costs.
Return-to-Work Strategies
◦ Job offers should always be made in writing and should thoroughly describe the offered position to ensure the hire is fit for all duties.
◦ When developing a temporary assignment for someone returning to work, find useful tasks that are not covered by other areas of the company—the goal is not to take work away from another employee.
◦ Create a written job description and job analysis for all transitional duty jobs. These jobs should match physical capabilities with the work that needs to be done so that they are both useful and appropriate.
◦ Develop and maintain a close working relationship with medical providers. Make sure they understand your business so they can help you evaluate return to-work policies, procedures, and cases.
◦ For all employees assigned to temporary work, monitor their medical health regularly. Make sure they are doing well physically and, if they are making progress, find out from their physician if they can move forward to more demanding tasks.
◦ Develop and maintain a close working relationship with claims adjusters. Make sure they know your return-to-work program, and ask them for advice and suggestions to improve it.
◦ Consider establishing a transitional duty pay rate. It will be less than what the employee would earn working their normal job, but make sure it is consistent among all employees on transitional duty.
Claims Management
◦ Contact your injured workers early and often. This will let them know that you care about them, which can help boost morale and encourage their return to full, regular duty.
◦ If your state allows you to direct or encourage employees to use certain doctors, use doctors who understand your business whenever possible. This will help ensure the best treatment for your employees and hopefully aid in return-to-work scenarios, keeping claims costs down.
◦ Integrate strategic wellness programs into your company to help reduce injuries. Understand how chronic conditions, like obesity and diabetes, can affect or cause other injuries. Managing such diseases properly can reduce workers compensation claims costs.
◦ Keep up to date on laws that impact your workers compensation claims. Be sure to know your requirements and responsibilities as an employer and how to address any possible or suspected fraud.
◦ Keep tabs on what your claims administrator is doing; you should always know what is happening with a claim.
Claims Investigation
Exercise due diligence when investigating a claim. Beyond speaking to the direct supervisor and the injured employee, interview other witnesses or co-workers who could shed light on the situation.
After an incident or claim, be sure to investigate early and keep all of the information organized. Make sure you gather all appropriate evidence and information so it can be verified later. Determine whether the employee was actually working on the date that they claim to have been injured. Discrepancies or falsities happen often, particularly with late claims.
The coverages discussed herein are for illustrative purposes only. The terms and conditions of your specific policy may differ from those described. Please consult the provisions of your policy for the terms, conditions, and exclusions that apply to your coverage.