About Our Agency
McDonald Leavitt Insurance Agency is locally owned and managed in the heart of wine country in Santa Rosa, California
We represent the top insurance companies in the nation and can shop around for the coverage that best fits your needs.
We have the best of both worlds. As part of Leavitt Group, we have the resources of one of the largest independently owned insurance brokerages in the nation.
Our agency has been serving the area since the 1940s and joined Leavitt Group in 1999. David and Kim McDonald are the co-owners, and are very involved in the office management. We strive to provide excellent customer service. It is our goal to return every phone call right away, typically within 24 hours. Most of our staff have been with the agency for over 20 years and are knowledgeable in all areas of insurance. Both David and Kim are Rotarians and very active in the community.
Net Promoter Score®
We work hard to earn your respect and gain your trust.
What is the Net Promoter Score?
The Net Promoter Score (NPS) measures customer experience. The score is calculated using the answer to one key question: How likely are you to recommend our agency to a friend or associate?
Industry Net Promoter Scores according to questionpro.com
McDonald-Leavitt Insurance
Brokerage & Investment Firms
National products, resources, and local trust.
What does national resources mean for you? You'll have the wisdom of our far-reaching team and the support you need, such as loss control, training, negotiating power, underwriter relationships, claims management, employee benefits compliance, on-staff ERISA attorney, online enrollment and benefits management technology.
Privately held
We work to develop lasting client relationships and make long-term decisions with you rather than seeking only short-term results.
We bring together the best of both worlds.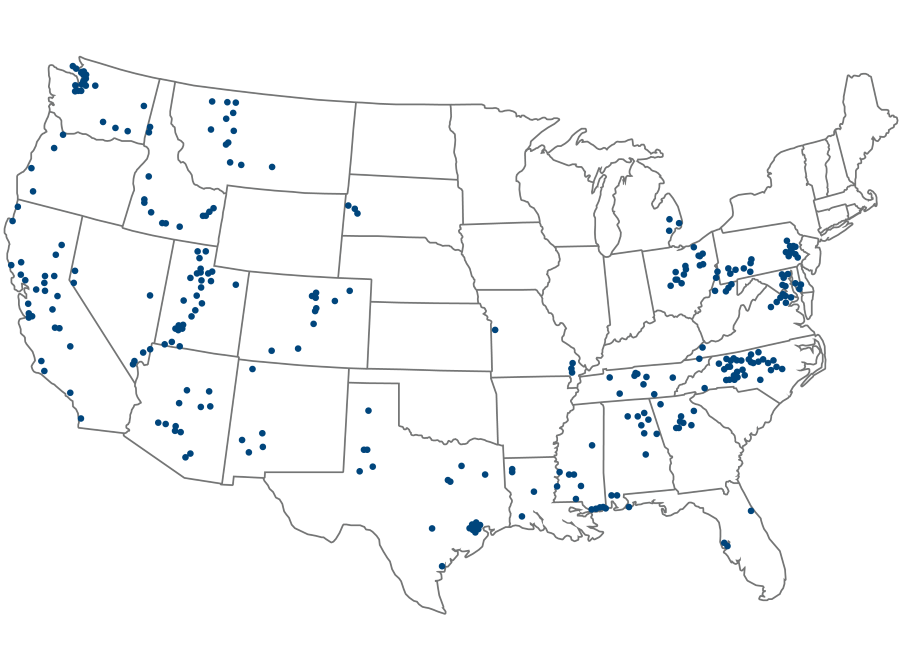 Leavitt Group at a glance
12th
Largest privately held insurance brokerage*
$312
Million in total revenue in 2020
*According to Insurance Journal, August 2020 issue.