About Our Agency
Serving Northern Nevada for 20 Years
Ferguson-Leavitt Insurance Agency is a full-service Independent Insurance Agency that has been providing excellent customer service to the residents of Northern Nevada since 1996. We are committed to providing every client the best service possible. Because of our affiliation with The Leavitt Group, we have superior market access that enables us to give our clients the best insurance value in our area. We have developed great relationships with insurance companies that provide coverage for all commercial/business risks (including workers compensation insurance) as well as farm and ranch related risks. We have a fantastic relationship with our bonding companies and they can provide license and permit bonds, contract bonds and fidelity and court bonds.
On the personal side of insurance, we have an excellent group of insurance companies to provide coverage for your home, your vehicles, your boat or your RV. We are able to write insurance for your rental properties and can provide multiple quotes for you for a personal umbrella policy.
Whether it is commercial insurance, farm insurance, bonding or personal insurance that you need, the agents at Ferguson Leavitt would love to have the opportunity to work with you.
Passing of Janie Ferguson
It is with deep sadness that we announce the passing of our dear friend, colleague, and partner, Janie Ferguson of Ferguson-Leavitt Insurance Agency in Minden, Nevada. Janie passed away peacefully in her sleep on Saturday, September 19th.
Janie began her career with Leavitt Group in St. George, Utah, as an account executive in the 1980s. Following her service in St. George, Janie and her husband, Richard (known to all of us as "Ferg"), moved their family to northern Nevada. In 1996, Janie and LGE were reunited as they joined together to start an agency from scratch. Janie built that business from "Policy #1." Currently, Ferguson-Leavitt boasts nearly $1MM in annual commission, a solid annual growth rate, and customer retention rates that are the envy of all. Under Janie's able leadership, Ferguson-Leavitt has been a perennial recipient of the Agency Excellence Award and, in recent years, was a recipient of the Agency of the Year Award in the Group.
While Janie's professionalism, ambition, service ethic, and honesty were strong characteristics she exemplified, Janie was, more importantly, a terrific wife, mother, friend, and partner. As is always the case when someone passes who has made a giant impact in the world, Janie's passing will leave a tremendous void in the Minden/Gardnerville area, but also among the friends and peers who loved her so dearly within Leavitt Group.
Janie is survived by her husband, Richard; her children Darin, Krissy, and Liam; her grandchildren Cheyenne and Josey, and her great-grandson, Dawson.
We love you Janie. Rest well.
Net Promoter Score®
We work hard to earn your respect and gain your trust.
What is the Net Promoter Score?
The Net Promoter Score (NPS) measures customer experience. The score is calculated using the answer to one key question: How likely are you to recommend our agency to a friend or associate?
Industry Net Promoter Scores according to questionpro.com
Brokerage & Investment Firms
National products, resources, and local trust.
What does national resources mean for you? You'll have the wisdom of our far-reaching team and the support you need, such as loss control, training, negotiating power, underwriter relationships, claims management, employee benefits compliance, on-staff ERISA attorney, online enrollment and benefits management technology.
Privately held
We work to develop lasting client relationships and make long-term decisions with you rather than seeking only short-term results.
We bring together the best of both worlds.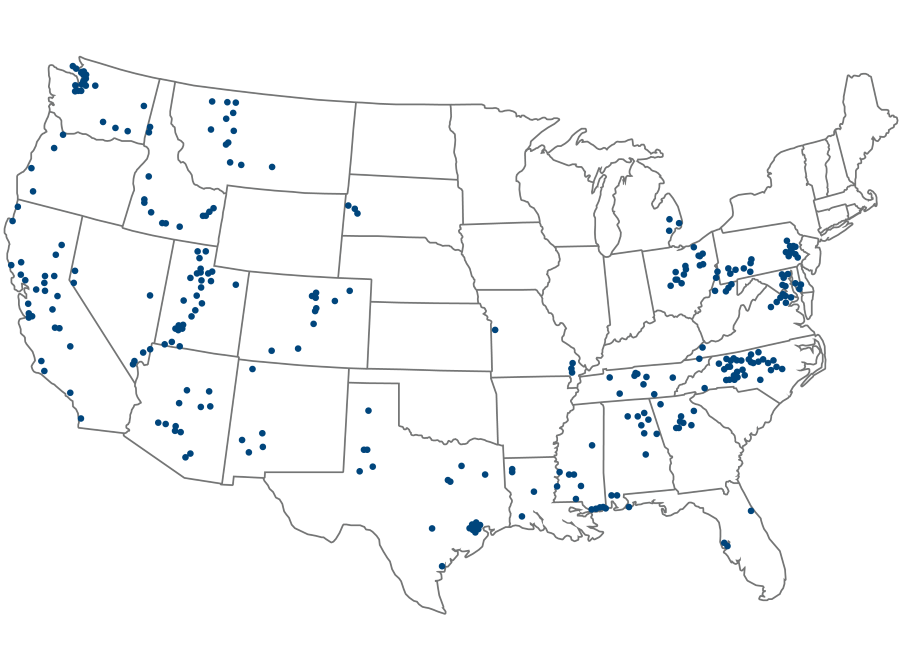 Leavitt Group at a glance
14th
Largest privately held insurance brokerage*
$320
Million in total revenue
*According to Insurance Journal, August 2021 issue.