Our goal is to provide superior insurance consultation, procurement, and risk management for the energy industry.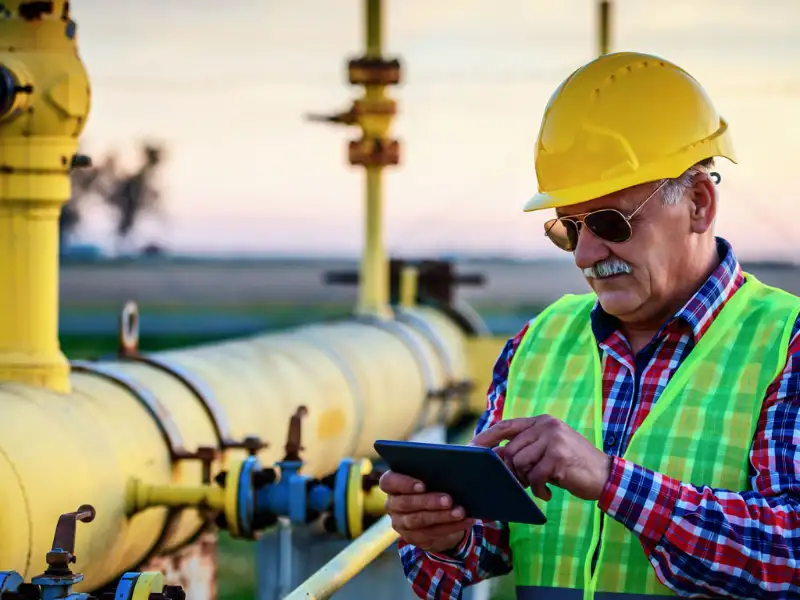 Request Quote or Contact Us
Please note: coverage cannot be bound or altered online. A service representative will need to contact you to finalize your request.
What You Need to Know About Leavitt Group's Energy Program
Protect your operations by leveraging Archibald insurance programs created for the energy industry, from oil and gas extraction to c-stores. Our goal is to provide superior energy insurance consultation, procurement, and risk management for the energy industry.
Downstream Oil & Gas - Risk Management for Petroleum Marketers & Distributors
We target the key risk factors associated with convenience stores and petroleum related operations. The safety of your employees and customers is a critical part of our risk management strategy. In addition, we create energy insurance packages that bring together specific protection for your store locations—from liquor liability to food spoilage to broad property coverage.
Energy Insurance Services
Focus on Petroleum

Our experienced team is passionately entrenched in the unique and complex insurance needs of the petroleum distributor.

Accountability of Services

We provide clients with a real time stewardship tool to ensure we deliver on our promises. This service includes a 24/7 online tracking portal.

Custom & Proprietary Safety Program

Our safety program is based on employee behavior, safety, wellness, and includes training, coaching, guides, calendars, and observation tools.

Industry Benchmarking

Leavitt Group is committed to providing clients with industry benchmarks. This gives key insights into underwriting, marketing, and purchasing of insurance.
C-Store Safety Program
Just as your c-store insurance program contains coverages unique to your operations, so must your safety program. We have a customized, proven approach to improve your safety culture. This structured energy program includes access to safety workshops, safety calendars, lesson plans, and behavior-based safety coaching. Starting with support from your company's top leadership, you can change your safety culture. The result is reduced claims, lower premiums, and great employees. We welcome the opportunity to work with your c-store location or chain to make a difference through our effective risk management strategies and safety program.
About the "Energi" Program
Energy companies developed this insurance program specifically for the energy industry. The program's proven success stems from superior risk selection, comprehensive safety and loss prevention, and aggressive claims management. The program is underwritten by Rated "A" carriers and utilizes a pool of best practice operators, providing customized energy risk management solutions for this industry segment.
Petroleum-related claims are unique and require a focused response. With the Energi program, petroleum claims are handled by dedicated claims professionals. Clients have peace of mind knowing that their claim is being handled by a professional who has the training and experience to adjust claims.
Midstream Oil & Gas
We provide our energy insurance clients with midstream oil and gas operations with a range of services and risk management strategies, such as:
Online Service Tracking Portal
Pollution Policy Audits
Pollution Exposure Assessment
Exclusive Excess Arrangements
Custom and Proprietary Safety Program
Behavior-Based Safety Training
Wellness Feasibility, including ROI Assessment
Dedicated Workers Compensation Claim Mitigation
In-house Loss Control
Industry Benchmarking
Upstream Oil & Gas
Through years of experience we are able to provide our clients with personalized risk management solutions for all areas of the oil and gas industry, including:
Roustabout
Excavation
Drilling
Pumping
Fishing Tool Rental
Welding
Consulting
Operators
Control of Well
Work Over Rigs
Snubbing
Fluid Haulers
Wireline & Perforating Operations
Risk Control Resources
Your energy risk management program should do more than provide insurance — it should offer strategies and resource to mitigate your risks. Our energy resources include:
In-House Certified Industrial Hygienist
OSHA 10 Hour Training
H2S Training & Refresher
ISNetworld Assistance and Compliance
Thorough review of MSA's, Safety Procedures, and Employee Handbooks
Safety Program
Early Return To Work Programs
Certified Safety Professional
Hands on site and facility risk review
MSA & Regulatory Compliance assistance