Long-term care insurance can cover costs of custodial and personal care for anyone who cannot care for themselves.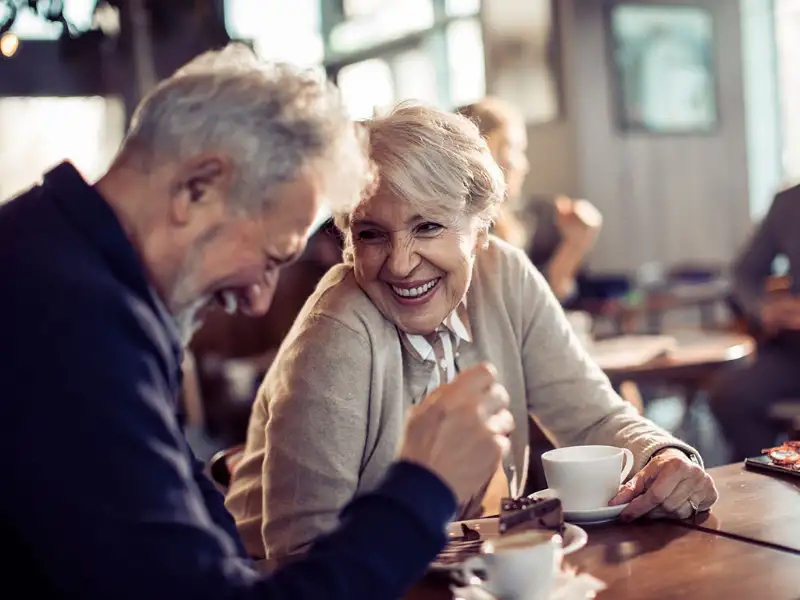 Please note: coverage cannot be bound or altered online. A service representative will need to contact you to finalize your request.
What is long-term care insurance?
Long-term care insurance, or LTC insurance, helps cover the cost of care if you have a chronic medical condition, disability, or disorder. Most policies with Archibald Insurance Center will cover care for the following:
Nursing home costs
Home health care
Adult daycare
Short-term hospice care
Assisted living costs
Care needed because of a chronic illness, disability, or injury
Put simply, LTC insurance can cover costs of custodial and personal care for anyone who cannot care for themselves. Fortunately, this definition means that long-term care insurance is not limited to seniors — if you need long-term care at any point in your life, you can benefit from long-term health care insurance.
Is long-term care insurance worth it?
LTC insurance is one of the more expensive personal health policies that exist in the current market. However, there are a lot of benefits that accompany an LTC policy. Some of these benefits include:
More flexibility and options than are offered in many public assistance programs.
Can be tax deductible if the policy is tax-qualified and you itemize tax deductions. You can find more information about the

tax deductibility of long-term care insurance premiums here

.
Protecting your retirement savings from being drained by the costly expenses associated with long-term care.
It can help fill the gap in Medicare, which doesn't cover in-home care for seniors.
Another way to gauge whether long-term care insurance is worth the premiums is by examining your current financial health.
If you are independently wealthy and can easily afford the expenses of in-home care or a nursing home, then you probably don't need an LTC policy.
On the other end of the spectrum, if you are considered low income, you will still have to qualify (and further, go through the application process) for a long-term care program under the umbrella of Medicaid, a needs-based healthcare program. An individual may only qualify for LTC if the sum of their assets is below $2,000. You can find more information about Medicaid Long Term Care here.
As for those whose financial wealth falls somewhere between low and high income, answering whether long-term care insurance is worth it becomes more difficult. You will need to do a self-evaluation to decide if an LTC policy is worth it for you. The following frequently asked questions can help you perform a self-evaluation.
Do I need long-term care insurance?
In 2019, a study done by the U.S. Department of Health & Human Services found that nearly 70% of Americans, ages 65 and up, will need one form of long-term care or another during their lives. Keep in mind that long-term care isn't limited to chronic illnesses. You may need care after taking a bad fall or after a stroke.
You can't predict the future, but you can protect yourself against unexpected costs arising from injury and illness.
When should I buy long-term care insurance?
The earlier you secure an LTC policy, the better. If you buy one when you are younger ­— between 45 and 55 — you can secure a much more affordable premium. Between the ages of 45 and 55, you are healthier, and the likelihood of you needing the coverage of LTC insurance is much lower.
Additionally, it becomes more challenging to qualify for LTC coverage as you get older because your risk increases. In fact, if you already have a debilitating condition or currently show a need for long-term care, you will not qualify.
How much long-term care coverage do I need?
Before answering this question, let's consider a few things.
Will you have a family member to help care for you when you're older? If so, you may not need as much coverage as someone who doesn't have a family member to care for them.
Are you male or female? Women tend to live longer, which is reflected in the pricing for their long-term care premiums. They often need more long-term care because of their longer average lifespan.
s there a history of chronic illness or ailments in your family? For example, people with a family history of early-onset Alzheimer's will likely need more coverage.
Are you currently healthy? If you are in shape and live a healthy lifestyle, you may opt for a shorter-term plan of only two years.
Are there alternatives to long-term care insurance?
There are other options you can pursue to cover the cost of any long-term care you may need. Some examples include:
Boost your retirement savings
Invest in a deferred lifetime annuity
Add a long-term care rider to your current life insurance policy
Downsize your home if there's a lot of space you aren't using
Rent out your home to create some extra income
Consider co-housing with others who need long-term care and share the cost of an in-home aid
As professionals in the field of long-term care insurance at Archibald Insurance Center, we make it our business to know you and your concerns. We spend time learning and listening to better serve you, our clients.
We'd love to chat with you if you are considering a long-term care insurance plan. We can answer your questions and help you find a solution that fits your needs and budget. Contact us today!
Frequently Asked Questions