Protect yourself with a medical professional liability insurance policy from Archibald Insurance Center.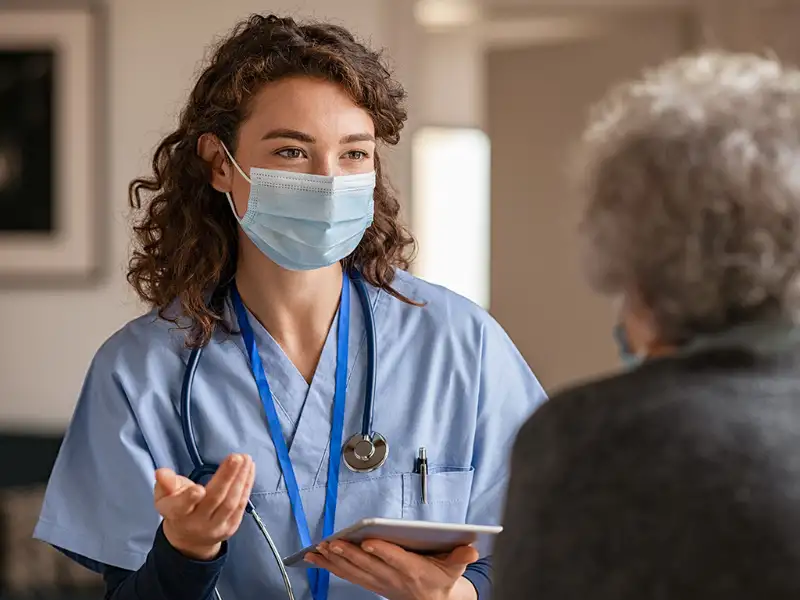 Please note: coverage cannot be bound or altered online. A service representative will need to contact you to finalize your request.
What You Need to Know About Medical Professional Liability Insurance
As a medical professional, you are legally responsible for correctly and accurately diagnosing, treating, and caring for your patients. 
You are good at what you do, but it's important to keep yourself safe in the event something goes wrong. 
Protect yourself with a medical professional liability insurance policy from Archibald Insurance Center.
What is medical professional liability?
You may have heard other names for this type of insurance such as medical liability insurance, malpractice insurance, and medical malpractice insurance. Regardless of what term used, medical malpractice insurance provides a second line of defense if you are faced with a malpractice lawsuit.
You can tailor a policy to fit your unique needs. Some coverage options include the following:
Misdiagnosis
Surgical errors
Medication errors
Childbirth-related injuries
Anesthesia administration errors
Settlement costs
Punitive and compensatory damages
Attorney and court costs
Arbitration
Who needs malpractice insurance?
Medical malpractice insurance is essential for anyone who provides healthcare services. However, there are a few nuances to keep in mind.
You may be covered under your employer. However, this coverage will have limitations, so make sure to find out what these limitations are from your local Archibald Insurance Center insurance agent. It may be a good idea for you to have a policy separate from your employer.
If you are a medical professional employed by the U.S. government, you do not need a malpractice policy. You are insured against liability claims by the federal government.
If you are an independent contractor, you need medical liability insurance. It is unlikely you are covered by your employer, and you need coverage to keep yourself safe.
Additionally, it's not just physicians and surgeons who need medical liability insurance. Other medical professionals can benefit from coverage, including:
Social workers
Therapists
Counselors
Physical therapists
Pharmacists
Nurses
Dentists
Radiologists
Is medical malpractice insurance required near you?
There isn't an easy answer to this question because medical professional liability insurance requirements vary from state to state.
Malpractice insurance is required in these states:
The following states have claim-assistance programs requiring you to have a minimum amount of malpractice insurance coverage to participate:

What does medical liability insurance look like?
As a specialized medical professional, you have unique needs, and what works for one person may not work for you. Fortunately, not every medical liability insurance policy looks the same.
Claims-made and occurrence policies are the two most common coverage options. While both give you a second line of defense, they have key differences.
Claims-made policies only cover a claim if both the treatment occurred and the lawsuit was filed while the policy was active.
Occurrence policies will cover claims that take place during the coverage period, even if the treatment did not occur during the active policy.
Medical liability insurance providers also come in a few different forms:
Traditional private insurer (ex. Allstate, Liberty Mutual, Travelers, etc.)
Medical risk retention group (RRG). RRGs are insurance organizations collectively owned by the medical professionals they serve.
Coverage under employer's policy.
Key considerations for practice owners
If you employ other medical professionals, you should consider maintaining a vicarious liability insurance policy. This coverage can protect your practice against any actions or omissions of your employees.
You are liable for any damages caused by violations of HIPAA laws. However, these damages are not covered by medical malpractice insurance. You can read more about protecting your practice from cybercrime, one of the top risks leading to HIPPA violations.
As professionals in the field of medical insurance, we make it our business to know you and your concerns. We spend time learning and listening to better serve you, our clients.
You've worked hard to build your practice. The next step is to protect it. We'll assess what your risks are and help you tailor an insurance policy for your business.
We'd love to chat with you. Contact your Archibald Insurance Center malpractice insurance agent near you today!
Frequently Asked Questions