About Leavitt Group
Leavitt Group's team of insurance professionals consists of individuals with a wide range of experience, many of whom are considered regional and national leaders in their respective fields.
Our clients benefit from competitive, sophisticated insurance and risk management solutions.
As the 17th largest privately-held insurance brokerage in the nation, we bring you the national resources, experience, problem-solving skills, and key insurance company and underwriting relationships that will result in an effective risk management and employee benefits strategy.
Integrity
We believe in operating with complete integrity and transparency. We have a long history based on this principle, and it is a vital part of our culture. As we bring people into our organization, we look for those who share our values, thus fostering relationships based on trust—for employees, insurance companies, and clients.
Long-term Relationships
We work to develop lasting client relationships. As a privately-held firm, we have the flexibility to make long-term decisions with you. Our performance is not judged by Wall Street every quarter, but rather by the quality of relationships we maintain.
Our 7 Guiding Principles
Dixie and Anne Leavitt, Founders of Leavitt Group Enterprises

Be honest and operate with integrity

Leavitt Group representatives are expected to think, speak, and act with a long-term view, and to swiftly correct instances where they fall short of this commitment.

Daniel Steel and Tom Sokol, Co-Owners of First Independent Agency

Serve Stakeholders

Leavitt Group is privileged to touch the lives of many, including our shareholders: agency partners, employees, clients, insurers, suppliers, and lenders.

Aaron Cottle and Gary Archibald, Co-Owners of Archibald Insurance Agency

Align Interests

The first question Leavitt Group representatives ask in considering an acquisition is: how would each party to this transaction be served by the deal? As our friend R. Royal (Bob) King was wont to say: "If you float together in the same boat, neither is apt to shoot it full of holes."

 

Sam Carrick and Aline France, Co-Owners of Wasatch Leavitt Insurance Agency

Grow Profitably

Growth brings vitality and life to a business, which attracts customers and capable colleagues. Profit brings opportunity, stability, survival, and capacity to serve.

2021 Leavitt Group Producer School

Adapt

Change is inevitable and requires a business to wisely adapt. Leavitt Group's leaders are aware, curious, humble, nimble, responsive, and patient. In-progress adaptations include applying technology advancements, supercharging our acquisition engine, and stregthening organic growth efforts.

Leavitt Group employees at a company event

Enjoy

We should contribute to the happiness of those engaged by fostering productivity, good health, acomplishment, belonging, service, and the provision of material means towards a harmonious balance in life.

Risk Services of Louisiana Team

Communicate with Reason and Civility

All engaged at Leavitt Group are expected to communicate in ways which are honest, effective, kind, and free from anger or malic. Acknowledgement of shortcomings and sincere apologies are part of effective communications.
Net Promoter Score®
We work hard to earn your respect and gain your trust.
What is the Net Promoter Score?
The Net Promoter Score (NPS) measures customer experience. The score is calculated using the answer to one key question: How likely are you to recommend our agency to a friend or associate?
Industry Net Promoter Scores according to questionpro.com
Brokerage & Investment Firms
National products, resources, and local trust.
What does national resources mean for you? You'll have the wisdom of our far-reaching team and the support you need, such as loss control, training, negotiating power, underwriter relationships, claims management, employee benefits compliance, on-staff ERISA attorney, online enrollment and benefits management technology.
Privately held
We work to develop lasting client relationships and make long-term decisions with you rather than seeking only short-term results.
We bring together the best of both worlds.
Leavitt Group at a glance
19th
Largest privately held insurance brokerage*
$448
Million in consolidated revenue
*According to Insurance Journal, August 2023 issue.
Leavitt Group's Story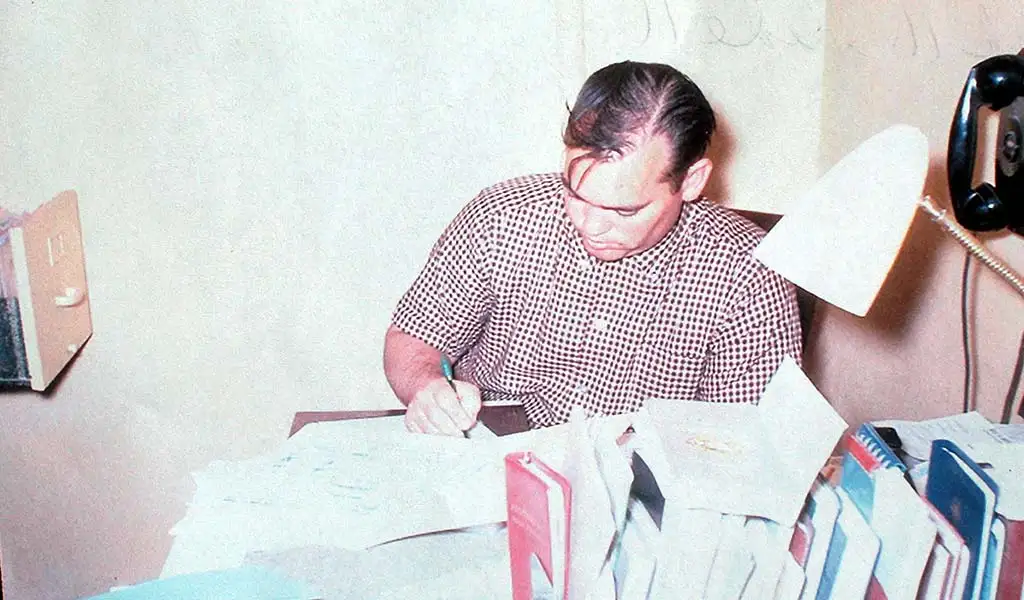 Dixie Leavitt, 1952
In 1952, Dixie Leavitt opened an insurance agency in Cedar City, Utah, with one company appointment and no clients. By the decade's end, Dixie had thousands of clients throughout southwestern Utah and southern Nevada.
Dixie Leavitt and his brother Bert incorporated Leavitt Insurance Agency of Las Vegas in 1959. Dixie owned 60%, and Bert owned 40%. Using this 60-40 arrangement, Dixie and other co-owners invested in and created agencies.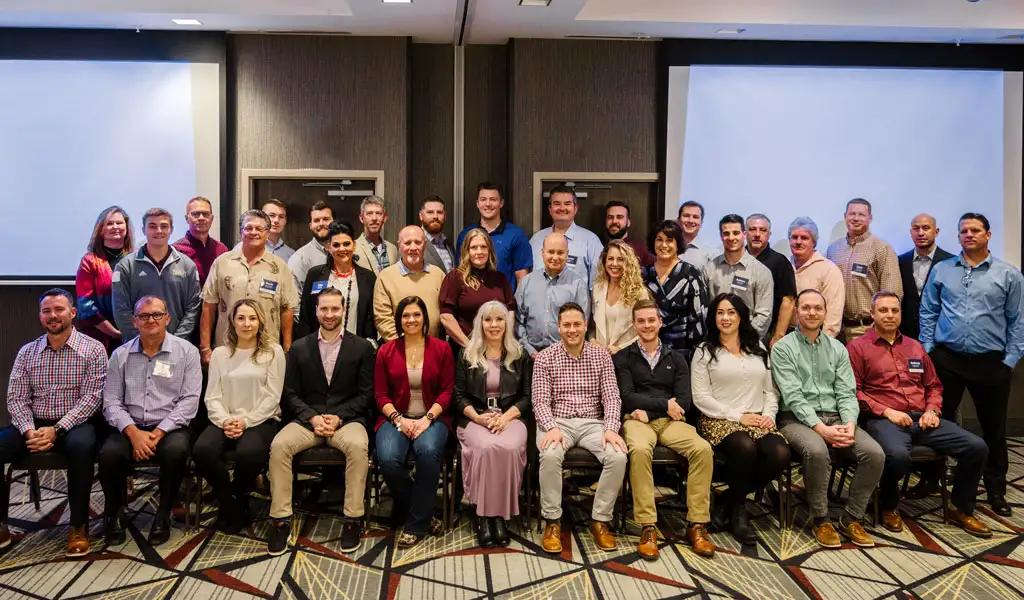 Spring 2022 Producer School Attendees
As the parent company grew, LGE provided member agencies with the multi-agency strength necessary to maintain insurer relationships, offered placement services, provided back-office support, and developed other group-wide services, such as E&O coverage.
Leavitt Group has seen tremendous growth over the years, which was fostered by sound agency operations, innovation, partnering with the right people, and following the Leavitt Group values.
Frequently Asked Questions