Find the right amount of homeowners insurance for your needs.
When it comes to keeping your home safe, you need a Stafford-Leavitt Insurance Services independent insurance agent to evaluate your situation.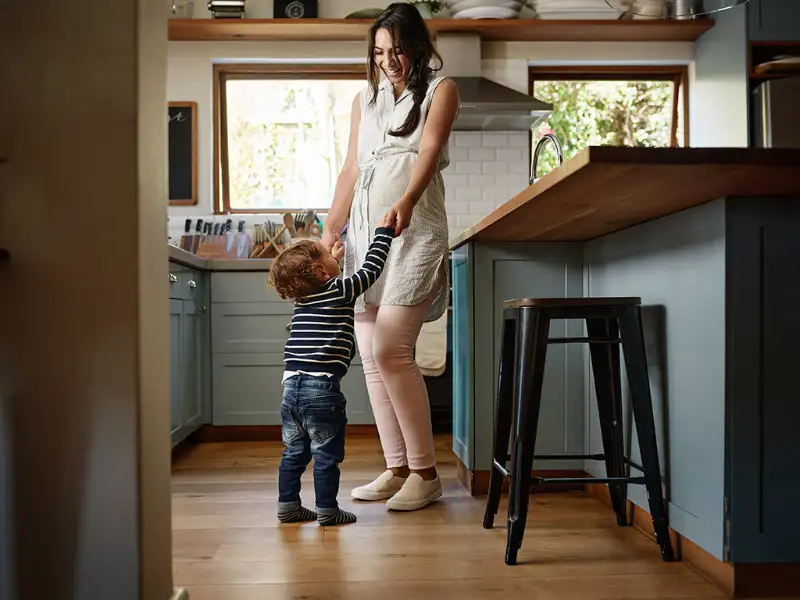 Request Quote or Contact Us
Please note: coverage cannot be bound or altered online. A service representative will need to contact you to finalize your request.
What You Need to Know About Home & Condo Insurance
Your house is not just a roof over your head. It is your family's home and holds those things you value and worked hard to acquire. It is also one of the biggest investments many of us make.
When it comes to keeping your home safe, you need a Stafford-Leavitt Insurance Services independent home insurance agent near you to evaluate your situation to help make sure your homeowners insurance policy will truly protect your family's financial security. We don't just represent one insurance company. We can match your situation with the insurance company that is right for you, ensuring that your policy has the right coverage at the right price.
What risks are (or are not) covered by homeowners insurance?
Most home insurance policies provide four basic types of coverage. These include insurance coverage for your home's structure, insurance for your personal belongings, liability protection, and insurance for additional living expenses (in case a fire or other insured disaster makes it so you are temporarily unable to live in your home).
What many people do not realize is that there are some risks that are not covered by a standard home owner insurance policy. These may include flood, earthquake, coverage for high-value belongings, and other risks. In these cases, your Stafford-Leavitt Insurance Services insurance agent can add endorsements to your home insurance policy to give you the additional coverage you need. This is why it is critical to work with an independent Stafford-Leavitt Insurance Services agent. Rates and availability of endorsements vary between insurance companies. Because a Stafford-Leavitt Insurance Services agent represents multiple companies—including the top insurance companies in the nation—we can compare prices and house insurance coverage to make sure you are getting the most for your insurance dollar.
What else is not covered? Insurance companies do not provide coverage for routine wear and tear. But, through regular maintenance and repair inside and outside of your home, you can help prevent problems from arising. This includes keeping your roof in good shape by replacing worn out shingles and replacing appliance water hoses to prevent water damage.
Home Insurance Cost Savings
Your Stafford-Leavitt Insurance Services home insurance agent near you can help you understand how much home owners insurance costs and help you qualify for a multi-policy discount when you combine your home insurance and your car insurance with the same insurance company. This is easy to do and simplifies your insurance. We will also identify other discounts for you and evaluate which insurance company will give you the most value for the price on your home insurance policy. Often these discounts are available when your home is equipped with safety features such as anti-theft devices, deadbolt locks, fire extinguishers, smoke detectors, fire alarms, and fire sprinkler systems.
Determining the Right Amount of Homeowners Insurance for Your Needs
In most cases, people don't know how much it would cost to rebuild their home and replace all of their personal belongings after a total loss. The prospect of calculating local building costs and creating a thorough inventory of all your possessions can seem overwhelming. As a result, home insurance has too often been based on assumptions—either a rough guess or a default percentage of the home's structural value set by the insurance company. Your Stafford-Leavitt Insurance Services agent can help you protect your investment by consulting with you to determine the amount of insurance you need to cover the following:
The Structure of Your Home
You need enough home insurance to cover the cost of rebuilding your home at current construction costs. This does not include the cost of the land, and you should not base your rebuilding costs on the actual price you paid for your home. Your Stafford-Leavitt Insurance Services insurance agent can help you estimate the amount of home insurance you need based on current construction costs using estimation tools and calculators. An accurate estimate will help ensure your home insurance policy includes the proper coverage.
Your Personal Possessions
To determine if you have enough coverage for your personal possessions, you should conduct a home inventory. This is a detailed list of everything you own and information related to the cost to replace these items if they were stolen or destroyed by a disaster, such as a fire.
Additional Living Expenses
This coverage is for the cost of additional living expenses if your home is damaged and you have to live elsewhere during repairs. This is a very important feature of a standard homeowners insurance policy. This pays the additional costs of temporarily living away from your home if you can't live in it due to a fire, severe storm, or other insured disaster. It covers hotel bills, restaurant meals, and other living expenses incurred while your home is being rebuilt.
Liability to Others
This part of your home insurance policy covers you against lawsuits for bodily injury or property damage that you or family members cause to other people. It also pays for injuries to others caused by pets. This coverage will pay for both legal defense costs and any damages a court rules you must pay.
Frequently Asked Questions