Hennessey, Thames & Leavitt Insurance Agency
Hennessey, Thames & Leavitt
Our Family Protecting Yours
We take great pride in our agency, community and clients. As an Independent Agent we offer choice, provide a high level of service and are local to your community. But what does that really mean? Can't other agents say the same thing about their business? Our company has been serving the Vicksburg, Warren County area for more than 100 years.
Office location
Vicksburg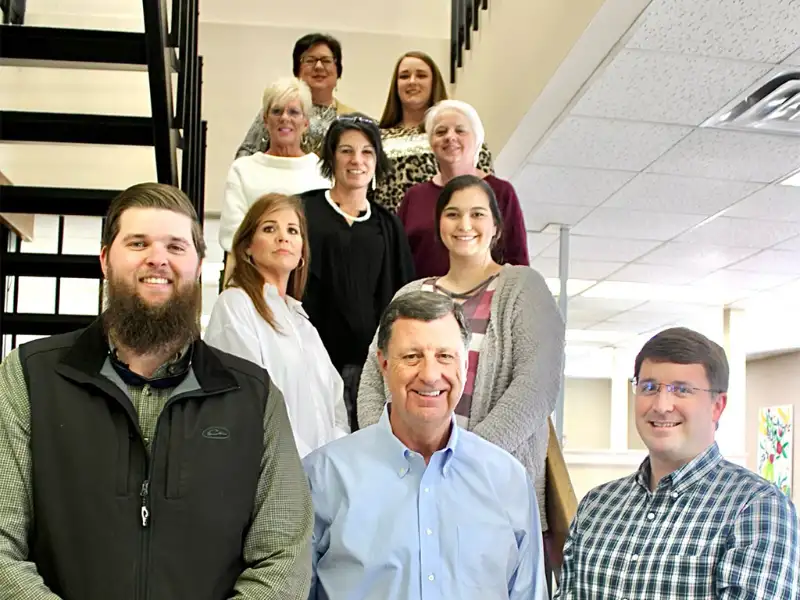 Trusted by our local friends
Hennessey has been around here for a long time. That doesn't happen by chance.

Honesty and great service are the reasons for their longevity. I hope they can go for another 100 years. Best wishes to John and his staff.

Talbot is the main reason. He took the time to explain my options and help me find the best insurance to fit my needs.

He always responds to my texts and phone calls and most importantly, knows who I am anytime I see him in person or call on the phone. The personal touch goes a long way and allows me to trust that he and the agency have my best interest at heart.

I really enjoy working with Talbot and his organization. He returns my calls promptly and is very professional, patient and pleasant to talk to.

At 82 years of age it is difficult to fine someone with patience when it comes to working with us older ones but he displays patience consistently.

Talbot Buys exhibited excellent customer service while giving me a new Homeowners quote and was attentive to every detail during my home refinancing process.

The quote he offered is less expensive, provides more coverage, and has a lower deductible than my previous policy. He made it a very easy decision for me to switch. Thank you, Talbot.

Whole team is a joy to work with. Been with them for years and will never change. Always handled with a personal touch.

They truly do care. (Plus John's Flashes were undefeated his senior year; where it all started!)

You always let me know what's the best deal and save money. You let me know if any changes to come.

The staff is very polite and they will help you in any way possible and I thank you for your service

When I reached out to Hennessey, Thames & Leavitt I was shopping for better rates, on vehicle, farm equipment, and home owner insurance.

I got Talbot Buys, he was patient, knowledgeable, and very professional.

You have always been available when ever I have called. Thank you!

We always get info if there's any place that can offer us a better price for the same amount of insurance!

I have used Hennessey, Thames and Leavitt since I moved to Vicksburg in 1985. You guys have been great.
What type of insurance do you need?