Hennessey, Thames & Leavitt Insurance Agency
Hennessey, Thames & Leavitt
Our Family Protecting Yours
We take great pride in our agency, community and clients. As an Independent Agent we offer choice, provide a high level of service and are local to your community. But what does that really mean? Can't other agents say the same thing about their business? Our company has been serving the Vicksburg, Warren County area for more than 100 years.
Office location
Vicksburg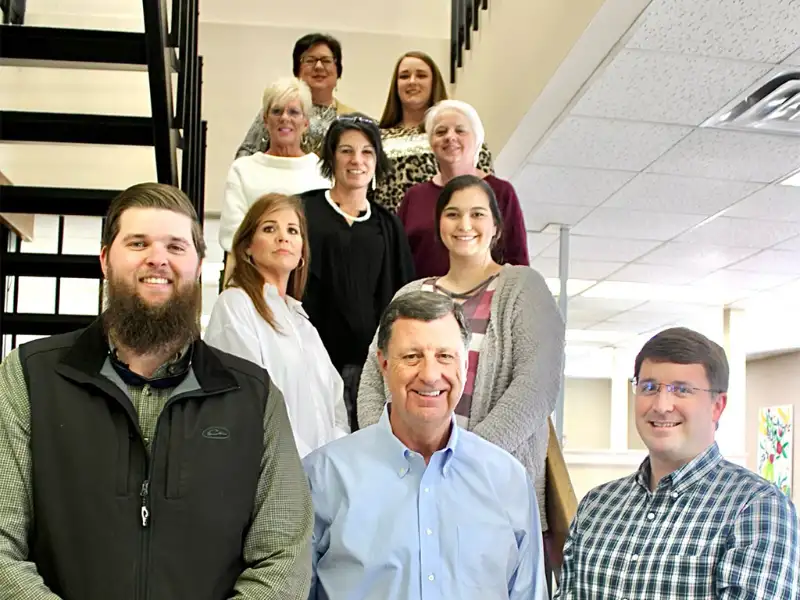 Trusted by our local friends
Great agency. Jared does a fantastic job of finding me the best coverage at the best rates.

Since, they aren't tied to just one Insurance provider you know H,T,&L is going to be finding you the best coverage possible. They save me time, and hundreds of dollars a year.

Thanks Jared!

Jared Thames with the Hennessy, Thames, and Leavitt and his associates were very helpful when my family and I went to discuss our insurance needs.

He helped my wife and me when we wanted to do comparison shopping for insurance. We told him what our needs were and he helped us in several ways. We ended up spending over $1,000 per year. By paying annually we even saved a few dollars more.

I really appreciate Jared's prompt responses when I've needed clarification or changes to my policies.

Also, I recently had some storm damage at my property and the adjuster was there quickly and the repairs were made right away.

Jared Thames has been very helpful and he always gets right back to us when if we call with questions.

He's saved us hundreds of dollars on our policies during the last few years. We had some tree damage at one of our rental houses after a bad storm this spring and we also were very pleased with the quick response when we called for a claim.

Without a doubt some of the best customer service I have ever worked with.

Always keeping us up to date, fast reply with any information we may need. Highly recommended and have shared this same opinion with many folks any time the opportunity arises. Enjoy being a customer

Over all you do an outstanding job.

I appreciate the fact that your agent caught the mistake on the closing documents for the property I sold at 2706 Hallsferry Rd. Great job. I am still waiting for a quote for 2501 Ken Karl.

You found us a policy that we were hoping for and with a lower rate.

You always call back when you said you would and did what you promised. It a good feeling to know no matter how large or small your business is that we can depend on you & your word and that our business is apricated.

Jared has truly been a lifesaver!

Some of the more detailed things I've been clueless about he has answered every question, text and call without any hesitation. He has been more than helpful during this time along with checking on my son and my self to make sure we are being taken care of! Thank you for everything y'all do and for being so hands on.

Hennessey has been around here for a long time. That doesn't happen by chance.

Honesty and great service are the reasons for their longevity. I hope they can go for another 100 years. Best wishes to John and his staff.

Talbot is the main reason. He took the time to explain my options and help me find the best insurance to fit my needs.

He always responds to my texts and phone calls and most importantly, knows who I am anytime I see him in person or call on the phone. The personal touch goes a long way and allows me to trust that he and the agency have my best interest at heart.
What type of insurance do you need?