(601) 636-5560

· Call

Call Talbot
(601) 529-9306

· Cell Phone

Cell Phone
Best customer service I've ever had!!

Talbot is a very noce young man!! Had everything taken care of quick!!

Mandy Tanner


Bayou Market, LLC

A truly caring attitude; always trying to find the Best rates & services possible!! Thanks a bunch!! Talbot my rep is terrific & very personable

Mr. Buys worked to find the right insurance product that was best suited for our situation. They were great to work with.

Y'all are very accessible when I have questions and answer them in record time. I am also confident that y'all recommend the best insurance policy for each of my needs

Kaitlyn Morgan


K & P Morgan Properties, LLC

Talbot made choosing HT&L an easy choice. Both pricing and the clear communication were excellent. Talbot made our transition relatively seamless.

Talbot got me and quote in a very short amount of time and worked with me as i was purchasing my vehicle. Very pleased with the process.

Our monthly premiums are cheaper than our previous insurance and we have better coverage now. Talbot Buys has done a great job of helping us find the policy that meets our needs.

Johnny Beauchamp


Beauchamp Contracting, LLC

Talbot Buys exhibited excellent customer service while giving me a new Homeowners quote and was attentive to every detail during my home refinancing process.

The quote he offered is less expensive, provides more coverage, and has a lower deductible than my previous policy. He made it a very easy decision for me to switch. Thank you, Talbot.

Your your office is very welcoming! I've enjoyed the personal involvement of everyone that I have been in contact with.

Great customer service and finding the best price even if it wasn't all with the same company.

Excellent product with amazing service!

Talbot is attentive, knowledgeable, available and personable. Autopay is easy and on schedule.

Talbot Buys is my agent he went the extra mile to help me with all my insurance needs. Thank you

The one on one with my agent and the continuous monitoring of my plans to ensure that I get the best price without affecting my coverage

I really enjoy working with Talbot and his organization. He returns my calls promptly and is very professional, patient and pleasant to talk to.

At 82 years of age it is difficult to fine someone with patience when it comes to working with us older ones but he displays patience consistently.

I always get great customer service from your office. I always have my questions or concerns taken care of in a very timely manner. If I have to leave a message for a call back your staff returns my caller promptly. Thank you!

Great customer service.you took care of everything I needed an some.Thank you

Terrence Sims


J&T Sims Hauling LLC

Talbot is the main reason. He took the time to explain my options and help me find the best insurance to fit my needs.

He always responds to my texts and phone calls and most importantly, knows who I am anytime I see him in person or call on the phone. The personal touch goes a long way and allows me to trust that he and the agency have my best interest at heart.

Talbot Buys and his colleagues at Hennessey, Thames, and Leavitt provide us with knowledgeable advice and excellent service.

Great service and always very reliable.

Best insurance company in Vicksburg and the best rates!

When I reached out to Hennessey, Thames & Leavitt I was shopping for better rates, on vehicle, farm equipment, and home owner insurance.

I got Talbot Buys, he was patient, knowledgeable, and very professional.

I appreciate how quickly you respond to any needs that arise. I feel like a valued customer.

Ashton Hotard


Jubilee Therapy, LLC

Keeping us informed every step of the way to progress

Great Customer Service!

John Caldwell


1101 Jefferson Street LLC

You assist me with picking the best affordable coverage.

The entire staff of the Hennessey Agency exemplifies great customer service by building personal relationships with their clients. They just simply care!

Friendly service and always helpful. When providing service for me my interest is always what I feel is important from this company.

Great customer service. Talbot has helped not only myself but others in more ways than he could ever imagine. Talbot is great.

Talbot is great about communicating changes with me and researching other options to give me the most appropriate coverage at the best cost.

Kelle Barfield


Lorelei Books, LLC

Came back every year to see if you could shop rates and get us the best price! You saved a small business a LOT of money. Thank you!

Shannon Shealy


Shealy Properties, LLC

I have been great friends with Talbot Buys there for many years and he is one of the best guys to know. He would never lie, steal, or cheat you for anything. He helped me out a lot by giving me the best price possible. I highly recommend them.

I love the attention my agent gives to me and my business.

Ashton Hotard


Jubilee Therapy, LLC

Talbot has provided a level of service that goes above and beyond what is expected. He is available and willing to help with any and all issues and makes us feel like we are his top priority.

Amazing customer service!

Talbot made it so easy for me. He is always there to answer my questions.

It was nice that you knew the needs I had for insurance, and not stumbling while talking with me on the phone about what you could offer, in addition to having answers and not having to go look up the things I had questions about.

We've always had prompt assistance when dealing with claims.

Johnny Beauchamp


Beauchamp Contracting, LLC

I have only been with you for about one year, but you appear to want to always stay in touch and also make yourself available. It's good to know that you will be there if and when I need your help. Thanks for reaching out!

Everything! Talbot was very easy to deal with! Very fast and easy process!

Talbot was professional, accurate with detail and prompt. Knowledgeable of products. Greatly appreciated!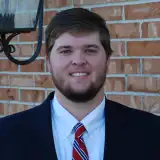 Contact Talbot
Call: (601) 636-5560
Please note: coverage cannot be bound or altered online. A service representative will need to contact you to finalize your request.
---
Office details
Contact
1001 Belmont St
Vicksburg, MS 39180
(601) 636-5560 - Office
General Office Hours
| Day | Time |
| --- | --- |
| Mon | 8:00 AM – 4:45 PM |
| Tue | 8:00 AM – 4:45 PM |
| Wed | 8:00 AM – 4:45 PM |
| Thr | 8:00 AM – 4:45 PM |
| Fri | 8:00 AM – 4:45 PM |
| Sat | Closed |
| Sun | Closed |
Please note that each staff members' office hours may differ from the hours listed above.