A great car insurance policy protects you and other drivers.
We can help you select the auto insurance policy and price that is right for you. We have access to all of the top insurance companies in the nation, giving you more options when choosing your car insurance.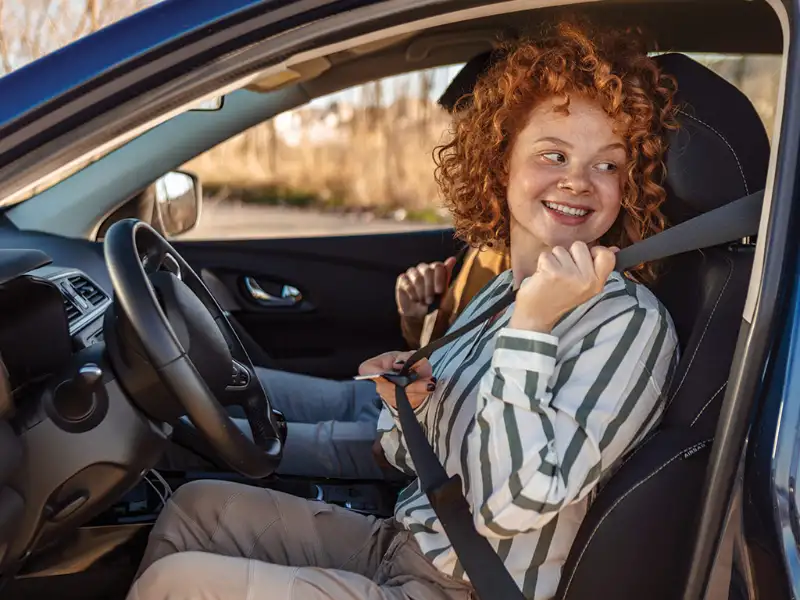 Contact us today
Call: (800) 525-2060
What You Need to Know About Car Insurance
A great car insurance policy protects you and other drivers. So how do you know that your policy is really going to do its job when you need it? How do you know you are getting the best value for your insurance dollar?
Our insurance professionals do things differently. We don't just represent one insurance company, but rather we have access to all of the top companies in the nation and can help you select the policy and price that is right for you.
How is it possible for every insurance company to save you hundreds of dollars on your auto insurance?
If everyone saved $500 every time they switched companies, car insurance would eventually be free. The reality is, rates do change—sometimes prices go down, sometimes up (and currently they are on the rise). But, the real secret here is that every insurance company has their own rating system. For example, one company may favor certain characteristics and thus rate them differently—from your age, to the make and model of your car, to your mileage, and so on. Every insurance company is a little different. So, those examples of a person saying "I saved $500 when I switched," doesn't mean everyone will save that much. Rather, that particular person's situation happened to be a better fit for that particular insurance company.
This is why using a Leavitt Recreation & Hospitality independent car insurance agent is so critical when selecting your auto insurance and other insurance products. A Leavitt Recreation & Hospitality agent represents more than just one local insurance company. We have the ability to comparison shop among different insurance companies until we find the one that favors your unique set of risks. The result? You get the most value for your insurance dollar.
Get better car insurance and save money by using a local Leavitt Recreation & Hospitality insurance agent.
We know cost is important, and so is your family's financial security. We all like a good deal, but a car insurance policy that fails to truly protect you is not worth the lower price you may have paid for it. Many states have "minimum" amounts of car insurance that a driver is required to have. Unfortunately, these policies are often simply not enough to protect your family's financial stability in the face of many types of car accidents (especially those involving multiple cars). Our local auto insurance agents near you will help you select the right amount of liability coverage, personal injury protection, medical expenses coverage, and uninsured and underinsured motorist coverage. Because of our ability to match your needs with the insurance company that is right for you, we are often able to provide our clients with car insurance policies that provide increased and much needed coverage without adding significantly to the cost. In fact, sometimes the cost has been the same, especially when we bundle your car insurance policy with your other insurance needs. Our professionals have the resources to deliver exceptional car insurance policies at extremely competitive prices.
You want to make sure when you hit the road that you have adequately covered your risks with a car insurance policy that is right for you. That doesn't mean you have to pay a lot to do it! Part of matching your situation with the right insurance company also means examining the many car insurance discounts available to get you a better car insurance price. Auto insurance discounts are available for a variety of factors. We will consult with you to make sure we maximize your car insurance discount opportunities, including good student and good driver discounts as well as discounts for multiple vehicles insured. You could qualify for additional discounts if your car has airbags, anti-theft devices, and/or automatic seat-belts. Discounts are also available if you insure both your home and your automobiles with the same company.
Here are some additional ways you can save on your car insurance:
Ask for a higher deductible
Check the cost of insurance on a vehicle before you buy
Bundle homeowners and car insurance
Maintain a good driving history
Reduce certain coverages on older cars
Drive fewer miles
Selecting the right car insurance coverage for your needs.
When it comes to car insurance, there are numerous options on the market. However, not all policies are created equal. While the insurance policy with the lowest price might be most attractive to you, selecting an option solely on price might end up costing you in the long run.
Leavitt Recreation & Hospitality near you is here to make sure your car insurance does its job: keeps you protected in case of an accident. As independent Leavitt Recreation & Hospitality agents, we can do the shopping for you, apply applicable discounts, and – most importantly – make sure you have the right car insurance coverage for your situation.
Contact Us Today
Some things to consider when choosing your car insurance
Here are a few tips for simplifying the insurance selection process and ensuring you have the right coverage:
Consider higher limits of coverage than the state-required limits.
If you choose the minimum coverage required by your state for car insurance, you may not be fully covered in an accident. For example, if your property damage coverage is $15,000 and you cause $25,000 worth of damage, you'll have to pay the remaining $10,000 out of your own wallet.
Tell it like it is.
Insurance companies do verify driving records before issuing a car insurance policy, and this can affect the price of your auto insurance. In order to obtain the most accurate quote and to make sure you are matched with the best car insurance company for your situation, let us know about any speeding tickets, moving violations, and past accidents.
Pay attention to the total package.
Consider price, coverage, convenience, and customer service. Since every insurance company is different, you'll want to decide what is most important to you, and communicate this to your Leavitt Recreation & Hospitality insurance agent so they can help you choose the company and the car insurance policy that meets your specific needs.