Contact us today
Call: (800) 525-2060
What You Need to Know About Haunted House Insurance
What is haunted house insurance?
Okay, so to no one's surprise, this answer is straightforward. Haunted house insurance is a unique policy designed for haunted attractions. However, a few things make haunted house insurance a little more unique than other business policies.
The biggest difference is that haunted house insurance is commonly considered a type of event insurance because haunted attractions usually only stay open for a small portion of the year. However, if you own the property, an annual policy with premise liability insurance will keep it protected year-round.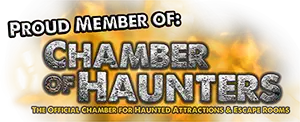 Who needs haunted house liability insurance?
Any attractions dedicated to sending shivers down people's spines should have an active haunted house general liability insurance policy while they're open for the season. These attractions aren't limited to houses either.
Haunts that can benefit from haunted house insurance include:
Haunted Houses
Haunted Hayrides
Drive-through Haunts
Haunted Mazes
Zombie Runs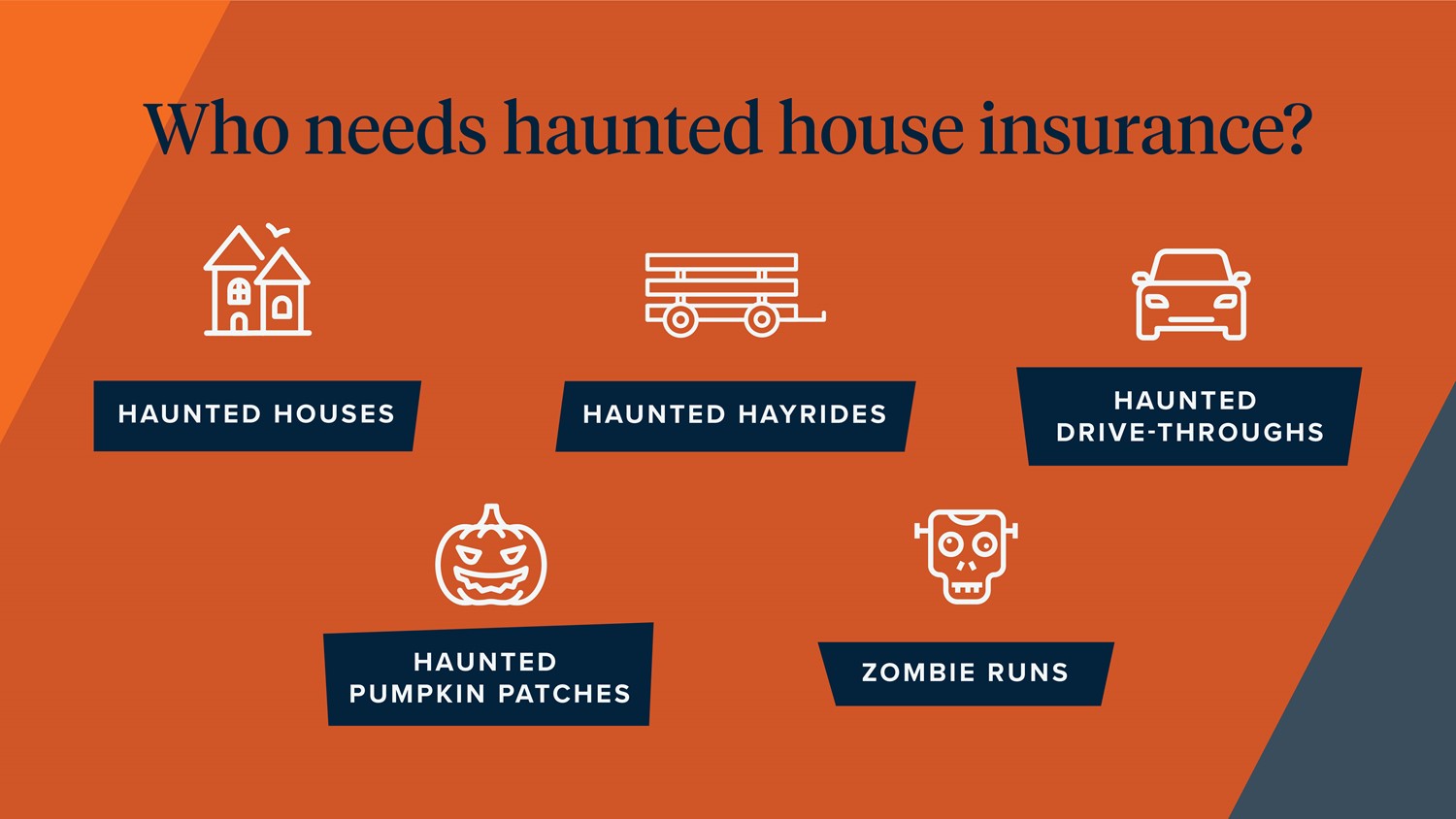 How much will haunted house insurance cost?
The best way to answer this question is, "It depends." Your premium will depend on how much risk you're willing to carry, combined with factors that determine how much risk your haunted house faces. Some of these risk-determining factors include:
How many attendees your haunted house has per day.
Estimated gross sales receipts.
Payroll.
Whether your haunted attraction is indoors, outdoors, or a combination of the two.
Staff and volunteers trained in first aid.
Location of the closest medical facility.
Number and type of special effects that are used throughout the haunt.
While some of these factors are out of your control, there are steps you can take to help manage your premiums.
Maintaining a safe environment is one of the best ways to control your haunted house insurance premiums. A well-planned haunted house creates the illusion of danger without posing any real harm or threats to safety.
Still, haunted house facilities are not immune to potential hazards and threats. Here are five physical risks that haunted house owners and operators must always be aware of.
Tripping and Slipping Hazards: You know that a badly injured visitor can deter business, or worse, lead to an injury-related lawsuit. By removing loose cords from walkways, putting down appropriate flooring, and providing mats in slippery areas, you can significantly decrease the chances of guest injuries.


Flammable Decorations: Smoke and flames in a haunted house add a rush of adrenaline. Unless they're real, then smoke and flames spell disaster. Ensure all your props, equipment, and decorations are kept clear of fire hazards. Fire extinguishers and alarms should also be appropriately mounted and visible.


Walkway Obstructions: Pillars and obstacles that break up a guest's line of sight keep visitors engaged and on-edge. However, obstructions shouldn't block exits and escape routes in an emergency. Make sure you frequently review your fire escape plan with volunteers and personnel to ensure guest safety.


Bodily Injuries: There are a lot of props and equipment in haunted attractions that can cause injuries. When paired with a dark environment, these hazards can cause guests to misstep, stumble, or fall. Search for nails, screws, or equipment that could snag on a person or injure a guest. Be sure to reinforce walls so they won't break or fall if people run into them.


Indoor Air Quality: Faux fog and compressed air are perfect tools for creating a hair-raising atmosphere, but the machines can also raise carbon monoxide levels in enclosed spaces. Ensure air is filtered adequately in your attraction to keep it safe. You want guests to be short of air because they're on edge, not because they've been poisoned.

What does haunted house insurance cover?
You can buy many types of haunt insurance, but what's included in your policy depends on what you need. Not every haunted house is the same, and your insurance is the same way.
General Liability — Protects your haunted attraction if a guest is injured or if your haunt accidentally causes property damage, product damage, copyright violation, and more.
Commercial Property — The true soul of your haunt is the property where you host all the fun. Commercial property insurance can offer you a financial safety net if disaster hits and your haunt's property is damaged by fire, weather, or smoke.
Inland Marine — How do you store your expensive props in the off-season? Do they stay onsite, or do they live in a trailer or storage container? For business property removed from the haunt location, you'll need separate inland marine coverage to keep it protected.
Commercial Auto — Maybe you have a zombie bus in your business plan. Way to diversify! However, you'll need protection for the bus, and your personal auto insurance policy won't cover it because you're using it for business purposes.
Workers Compensation — If one of your actors is injured, even if they're an unpaid volunteer, this insurance can cover the payment of their medical expenses, lost wages, and rehabilitation costs.
As haunt insurance professionals, we strive to know you and your worries. Damian Petty and Kim Ayers spend time listening and learning so they can help you find solutions and better serve you.
You've worked hard to build your haunt. The next step is to protect it. We'll assess your risks and help you tailor an insurance policy.
We'd love to chat with you. Contact us today!
Frequently Asked Questions