You've worked hard to build your grocery store. The next step is to protect it. Let Leavitt Central Coast Ins. Services tailor an insurance policy for you.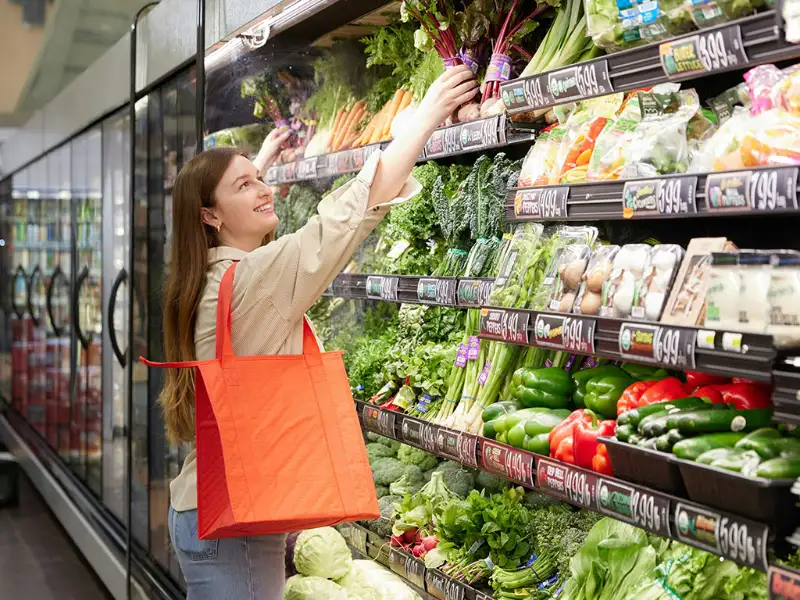 Contact us today
Call: (800) 631-1100
Please note: coverage cannot be bound or altered online. A service representative will need to contact you to finalize your request.
What You Need to Know About Grocery Store Insurance
Do grocery stores need insurance coverage?
While there are no legal insurance requirements specific to supermarkets, grocery store insurance is still strongly recommended. You can implement safety procedures and loss control measures, but accidents may still happen.
One way to tell if you need business insurance for your grocery store is to ask yourself the following two questions.
Would your store be able to pay out-of-pocket expenses if faced with a lawsuit for a substantial amount of money?
Does your supermarket have property you can't afford to replace if it's broken or damaged?
If your answer to either of these questions is yes, then you should consider protecting yourself and your store with grocery store insurance.
What kind of insurance does a grocery store need?
The exact type of grocery store insurance coverage you purchase will vary based on your store's particular needs. Some vital coverages unique to grocery stores and supermarkets include:
Druggist Liability — This coverage protects a pharmacy and its employees against lawsuits arising from filled prescriptions, misdelivery of drugs, and other operations.
Liquor Liability — Even though grocery stores don't sell liquor for immediate drinking (think bartenders), they may still be liable for bodily injury or property damage that occurs because of the alcohol they sold.
Food Spoilage — This coverage protects your store against the cost of spoiled food resulting from an accepted event, such as a prolonged power outage or the failure of food storage equipment.
Product Liability — If one of the foods or beverages your store sells causes a customer to fall ill, your store may be held accountable. In this case, product liability coverage offers your grocery store financial protection if a lawsuit arises.
These grocery store insurance coverages are not the only risks you should be aware of. There are other, more general coverages that any business owner, including grocery stores and supermarkets, should consider.
Workers Compensation — provides coverage for medical expenses, rehabilitation costs, and lost wages for employees who are injured or become ill at work. This coverage is required if you have any employees.
Commercial Auto — insures vehicles your supermarket owns, leases, hires, or borrows. Not all stores may need this coverage, but it is important if your store delivers or caters.
Property Insurance — offers financial protection against covered incidents, such as fire or theft, for your grocery store's building, its contents, and any equipment on the premises.
General Liability — covers the cost of property damage or bodily injury that occurs on your business property or as a result of your services or advertising.
Employee Dishonesty — protects against direct physical loss to your store originating from employee theft of money, securities, or property.
How do I get insurance for my grocery store?
Grocery store insurance is designed so you can tailor a policy that fits your store's needs. For example, you may not have a pharmacy, but do you sell liquor? It's also possible that your supermarket emphasizes delivery. Whatever your grocery store or supermarket looks like, you have insurance options.
If you need help building a policy that works for your supermarket, let us help ensure you have the coverage you need. As professionals in the field of supermarket insurance, we make it our business to know you and your concerns. We spend time learning and listening to better serve you, our clients.
You've worked hard to build your grocery store. The next step is to protect it. We'll assess what your risks are and help you tailor an insurance policy.
We'd love to chat with you. Contact us today!