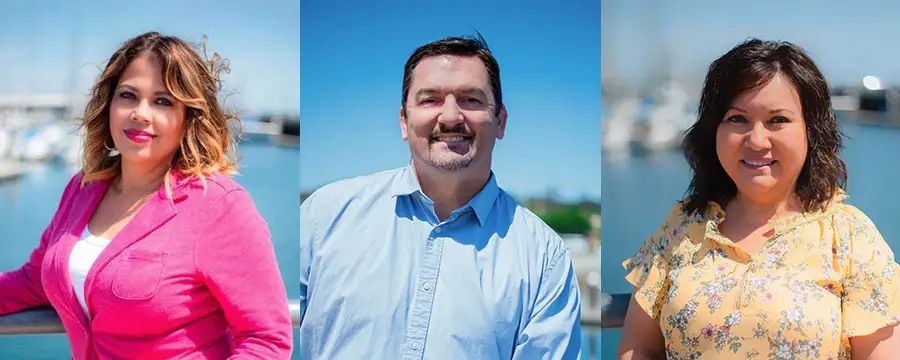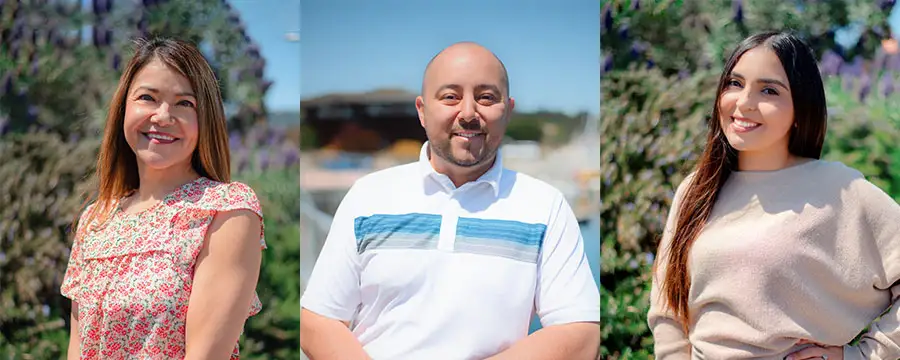 Why work for us?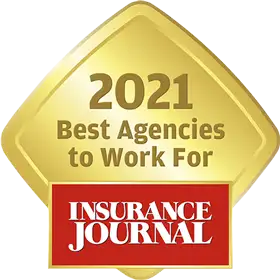 Leavitt Group named "2021 Best Agencies to Work For" by Insurance Journal
Read the article
Team Focused
We think of ourselves as a team—we have teammates, not employees. We strive to attract people who are competitive, driven, and disciplined.
Grow Together
Get the training, mentoring, and tools you need to succeed and enjoy a career with virtually unlimited possibilities. Our unique culture rewards self-starters and hard workers who join us in doing what is best for our clients.
Great People
Every successful team thrives on diversity of talent, experience, and character. Our continued success depends on the effective recruitment and enhancement of the most qualified teammates.
Now Hiring in the following departments
Commercial Insurance • Personal Insurance • Employee Benefits • Life Insurance
Open Positions
Commercial Lines Account Manager

Leavitt Central Coast Insurance Services in Salinas is looking for a motivated Commercial Lines Account Manager preferably with 3-5 years working with small to medium-sized accounts. We provide our clients with competitive, sophisticated insurance and risk management solutions. Our team of insurance professionals is made up of people with a wide range of experience, many of whom are considered regional and national leaders in their respective fields.

If you're confident in your customer service skills and the ability to communicate easily with a variety of clients, carriers, company personnel, and others, this opportunity could be a great fit for you. As a Commercial Lines Account Manager, in general, you will provide support to the customer and sales staff.

---

Essential Duties & Responsibilities

Accurately maintain customer information in the agency management system by properly documenting the file and making sure that the current applications reflect all changes made to a policy throughout the policy term. Information in the current application should be updated at the time the customer requests a change.
Understand and utilize the various company products, underwriting requirements, binding authority, policy forms, and rating software programs.
Service existing commercial lines accounts by:

Answering coverage questions, recommending coverages, processing policy changes, taking claim information, submitting the proper documents to the carrier, and verifying that documents received from the carrier are correct.
Issuing the proper insurance verification documents to the insured (auto ID cards, certificates of insurance, etc.).
Resolving customer problems and complaints (with assistance/direction from manager as needed).
Following up on policies that are pending cancellation.
Collecting agency billed premiums.

Market new and renewal business.
Complete underwriting information and applications (with assistance from the producer if needed). Present submissions to companies.
Compile company quotes.
Present quotes to producer, if account is assigned to producer, in an organized format.
Create accurate and professional looking insurance proposals.
Assist with the development of recommended coverages for customers.
Learn of new products or changes and convey them accurately to customers.
Assist with answering phones and other general office duties as required.

---

Qualifications

High school diploma or general education degree (GED)
California Property & Casualty Insurance license
3 to 5 years of insurance agency experience
Must be able to communicate information and respond to questions (both verbally and in written form) effectively with clients, carriers, company personnel, and others
Possesses the ability to perform work in a dependable, consistent, and timely manner
Demonstrates the ability to follow instructions, respond to management direction, and solicits feedback to improve performance
Proficient computer skills including Microsoft Office Suite

---

Benefits

Leavitt Central Coast offers a competitive hourly salary and an attractive benefits plan that includes a health plan and a 401k with company matching.

Competitive salary (50-70 K) plus ability to earn commission
Paid sick and generous vacation plan
Health insurance
Dental and vision insurance
401K with matching employer contributions
Flexible/Hybrid work schedules
Wellness program
Employee assistance program
Education and advancement opportunities
We believe in taking care of our people.
Our employees are the center of our company and treat them that way. Our customer service is extraordinary because our team knows we care deeply about their success. We treat each other like family.
We offer:
Employee Assistance Program
Access to local management
Education and advancement opportunities