About Our Agency
Our Purpose is to help our clients succeed.
Who We Are
Our Purpose is to help our clients succeed. We are passionately committed to enriching the lives of those we touch through services and products that reduce risk and increase assets, attract and retain key employees, and provide ongoing value to our clients, employees, and communities.
We are committed to you, your people, and your enterprise.
The values that we bring to each client relationship include:
Focus On Client Interests
Integrity
Creating a Unique Client Experience
Professionalism
Have Fun
Pursue Growth and Learning
Teamwork
Accountability
Community Involvement
Our Pledge
These principles, and a commitment to the highest personal standards, have allowed us to attract and retain some of the best and brightest professionals in our industry. Our commitment to clients is based upon a commitment to our employees, and this is what has historically distinguished us in a crowded marketplace – and it is an important part of what distinguishes us today. We are committed to providing exceptional long- term value to our clients through advice, creative solutions and uncommon service for their risk management, insurance and employee benefits needs.
Our Mission
Providing you with a full range of the highest quality insurance products and services at competitive pricing. Protecting your assets by addressing complex insurance needs through the development of innovative, customized, insurance programs.
Professional Service
Maintaining highly professional, highly motivated staff that is committed to serving your needs. Embracing client service, striving to exceed expectations while being sensitive and responsive to your needs is our highest concern.
Net Promoter Score®
We work hard to earn your respect and gain your trust.
What is the Net Promoter Score?
The Net Promoter Score (NPS) measures customer experience. The score is calculated using the answer to one key question: How likely are you to recommend our agency to a friend or associate?
Industry Net Promoter Scores according to questionpro.com
Leavitt Central Coast Ins. Services
Brokerage & Investment Firms
National products, resources, and local trust.
What does national resources mean for you? You'll have the wisdom of our far-reaching team and the support you need, such as loss control, training, negotiating power, underwriter relationships, claims management, employee benefits compliance, on-staff ERISA attorney, online enrollment and benefits management technology.
Privately held
We work to develop lasting client relationships and make long-term decisions with you rather than seeking only short-term results.
We bring together the best of both worlds.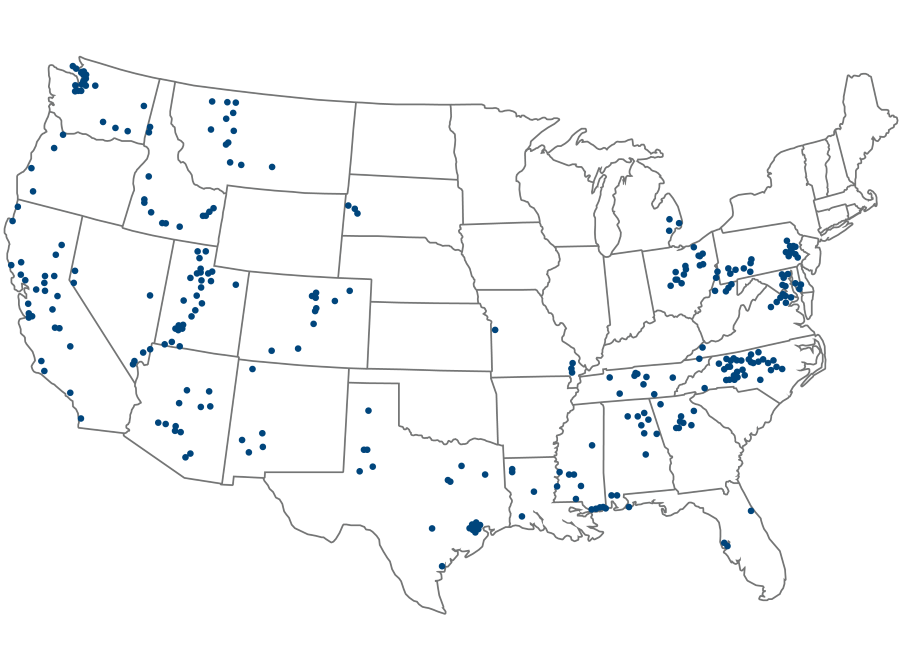 Leavitt Group at a glance
12th
Largest privately held insurance brokerage*
$312
Million in total revenue in 2020
*According to Insurance Journal, August 2020 issue.