About Our Agency
We help protect our neighbors from the risks of everyday life
We are an "Independent Agent" insurance agency with two locations in Macomb and Lapeer Counties. We represent more insurance carriers than most with a great variation of national, regional, and state based carriers providing us the ability to maintain our clients in the best possible position when it comes to pricing and coverage.
We differ from the direct writers such as State Farm, AAA in that we are not employed by an insurance company, we work for you! We are here to advise you when you have a concern about coverage or experiencing a claim and we place our focus on what your needs are. Our clients range from personal to large businesses across Southeast Michigan and provide them the expertise to acquire and maintain proper insurance protection at a reasonable cost. We provide a thorough review of your policies, whether you are seeking our offering for the first time, or if you are renewing a policy through us. Our agency promotes "relationship building" which presents a higher level of knowledge not only about products, but your long-term needs.
Our mission
To be trusted, local, community professionals helping protect our neighbors from the risks of everyday life.
You're our friends and neighbors
With our local ownership, decisions are made quickly and efficiently because we know you. We have a true stake in the success of our clients.
Net Promoter Score®
We work hard to earn your respect and gain your trust.
What is the Net Promoter Score?
The Net Promoter Score (NPS) measures customer experience. The score is calculated using the answer to one key question: How likely are you to recommend our agency to a friend or associate?
Industry Net Promoter Scores according to questionpro.com
Brokerage & Investment Firms
National products, resources, and local trust.
What does national resources mean for you? You'll have the wisdom of our far-reaching team and the support you need, such as loss control, training, negotiating power, underwriter relationships, claims management, employee benefits compliance, on-staff ERISA attorney, online enrollment and benefits management technology.
Privately held
We work to develop lasting client relationships and make long-term decisions with you rather than seeking only short-term results.
We bring together the best of both worlds.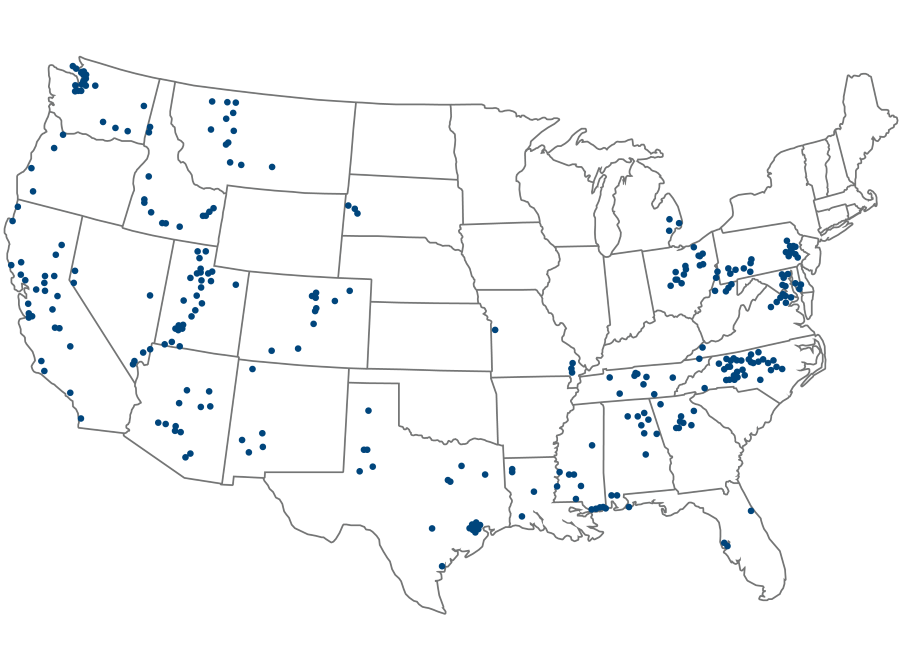 Leavitt Group at a glance
14th
Largest privately held insurance brokerage*
$320
Million in total revenue
*According to Insurance Journal, August 2021 issue.