Because your company is unique, you can tailor manufacturing insurance coverage to best fit your company's needs. Contact Van Nostran Young Coutts to learn more.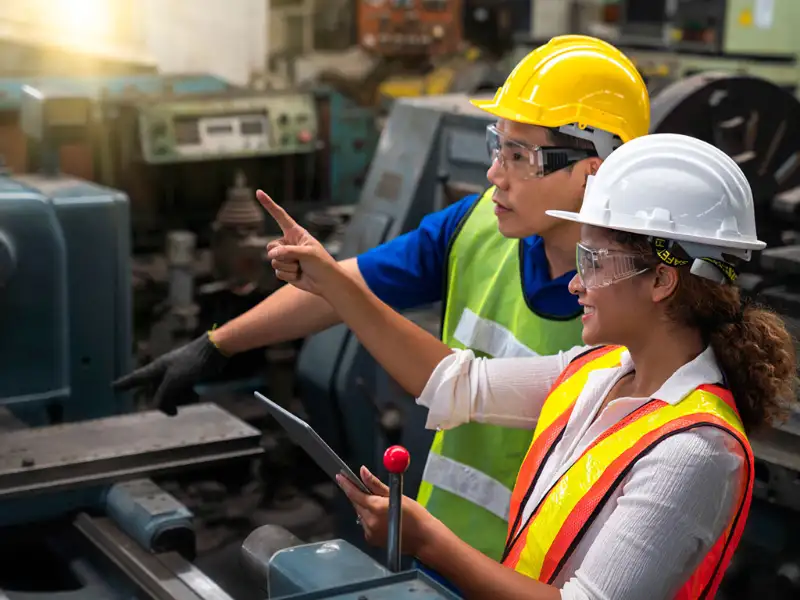 Contact us today
Call: (330) 497-1867
What You Need to Know About Manufacturing Insurance
What is manufacturing insurance?
The term manufacturing insurance covers a wide range of policies available for purchase by manufacturing companies. There isn't one, all-encompassing insurance policy for manufacturing that will cover your entire range of risks. However, there is an upside. Because your company is unique, you can tailor coverage to best fit your company's needs.
You can find coverage options for all types of manufacturing. Some examples of different manufacturers include:
Bottling and Canning
Clothing Manufacturers
Textile Creators
Electronics
Machinery
Forging
Casting
Meat Packing Plant
Printers
Furniture Manufacturers
Who needs manufacturing insurance?
This answer can vary from business to business, but a good rule of thumb is "anybody with a manufacturing company."
Consider doing a brief self-evaluation by asking yourself the following questions:
Does your company have the finances to survive a mass product recall?
Can your manufacturing facility afford excess downtime if a natural disaster happens?
Will you be able to repair or replace heavy machinery if it breaks down?
If your answer to any of these questions is yes, it is strongly recommended that you protect yourself and your business with manufacturing insurance.
What manufacturing insurance coverage do I need?
The exact coverage you choose will vary because your company and its risks are unique. However, there are some core policies we strongly recommend for all manufacturing company owners.
Workers Compensation
If you employ any number of workers who are not considered owners of the business, then you are legally required to maintain a workers compensation policy. You do your best to maintain a safe work environment, but if any of your employees are injured or become ill on the job, you are legally responsible. A workers compensation policy can cover the payment of your employee's medical expenses, lost wages, and rehabilitation costs.
Commercial Auto
Imagine you were involved in an accident in your personal vehicle while engaged in company business. Did you know your personal insurance may not cover you? What if you have employees on the road making service calls to customers? Commercial auto insurance provides valuable protection for your company-owned vehicles, leased or rented vehicles, and your employees' vehicles used for business purposes.
Professional Liability
Do you or your employees act as specialists providing custom design and manufacturing services that may cause a client financial damage through any errors or omissions? If so, then you should maintain a professional liability policy. You work hard to perform your duties and responsibilities to the best of your ability, but you may face a lawsuit if your customer isn't satisfied. Protect your employees, your business, and yourself with a professional liability policy.
Business Owners Policy (BOP)
As a business owner, you are potentially liable for every product, service, and operation relating to your business. You also have to take all the safety measures you can to protect your company's property from being damaged in the case of a fire or burglary. Choosing a BOP makes life easier for you by offering both commercial property and general liability coverages under a single policy.
The coverages listed above don't cover everything. Depending on your manufacturing company, you may also benefit from the following policies:
Earthquake
Umbrella
Equipment Breakdown
Manufacturers Errors and Omissions
Product Recall and Replacement
What affects manufacturing insurance premiums?
You run a unique company with unique factors and risks. Each factor and risk play a part in determining your company's manufacturing insurance premiums. Some of these risks and factors include:
Specific Industry
Your Recommended Insurance Limits
Use of Heavy-Duty Machinery
Presence of Hazardous Materials
Vehicles
Number of Employees
Claim History
As professionals in manufacturing insurance, we make it our business to know you and your concerns. We spend time learning and listening to better serve you, our clients.
You've worked hard to build your company. The next step is to protect it. We'll assess what your risks are and help you tailor an insurance policy for your company.
We'd love to chat with you. Contact us today!
Frequently Asked Questions