Your Future Is Our Focus
Whims Insurance & Financial Services
Our priority is to help you take care of you and your family.
We will understand your situation, identify your dreams, goals, and tolerance for risk. Our success is built on long-term relationships that encourage open and honest communication. We want you to be a part of the Whims Agency Family, request a quote below and we'll contact you.
Office locations
Bellevue, Burlington, Folsom, Lacey, Monroe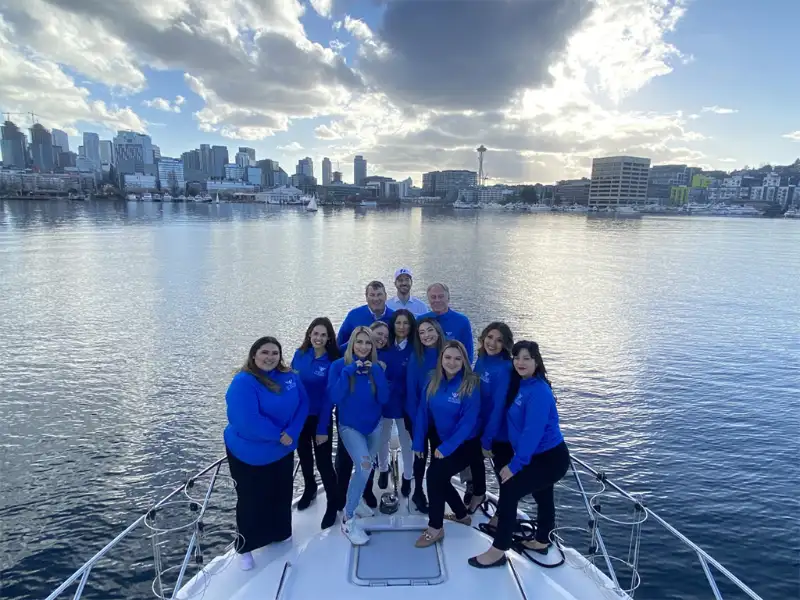 Trusted by our local friends
The staff here was beyond helpful and friendly.

I called and asked for a quote to see if the cost for my insurance would be less through Nationwide. To my surprise, I saved over $500 by switching! My deductibles were lower, I had higher coverages, and I was paying less. I was so glad I called. All of it it was done by phone and email, so I didn't even have to visit the establishment. They made it so easy and convenient. Do not hesitate to call and ask- you may be in for a big surprise. My agent was Irasema and she was great! She went above and beyond by getting me cards in the mail and by email, plus finding the best price possible. Highly recommend.

I have had the pleasure of working with Matt for nearly 10 years.

He handles all of my insurance needs, from our family vehicles to home owners to my recreational powersports. There has never been a time when he hasn't gone above and beyond to make sure I am completely taken care of!

I have had nothing but great experiences

with this insurance company and have been a client for 5 years. Matt Farmer has been my agent and I couldn't be happier to tell you that he has great information, customer service and knows exactly what each individual needs. He tailored my insurance for each of my vehicles and helped me choose the best policy that suits my families needs. I give this company a 10!!!

We have been with this agency for as long as I can remember

and couldn't imagine going anywhere else they treat you like best friends and family and we never have to worry about anything. I would recommend them 10 times out of 10 to anyone looking for someone who needs insurance products for financial or automotive or home, most knowledgeable in my opinion and worth every penny.

I appreciate Whims insurance. I highly recommend.

Shopping around for insurance can be intimidating, to say the least. Fortunately, I got lucky enough to come across Whims Insurance, they helped me out and made it super easy, very professional.

I'll never go to anyone else for my insurance.

I recommend them to anyone needing insurance, great deal, great people. EDIT- My family has been going through Matt Farmer for years now, he treats you like family. You leave feeling like you were just hanging out with a close friend instead of feeling like you were buying insurance. He has gone above and beyond any and all expectations in every instance of interaction we have had.

I have been with Nationwide for over 5 years.

They always take care of your vehicle and each person. I was rear ended a while ago and was immediately able to speak with my agent. They took care of me right away making the process hassle free. If I every have any questions or need to make changes, they are always responsive in a timely manner. Thank you Nationwide!

I've been with Nationwide for almost 11 years now.

And I can assure you that you will love this insurance! They are very helpful and respectful. Especially Irasema Dimas. She always greets us with a warm welcome. She's also understand. I highly recommend them.

This is the only place my family and I trust for our insurance needs.

We especially always look for Bertha when we need anything she is responsive, helpful, knowledgeable and reliable. We always get taken care of in a timely manner and need to look no further for top notch customer service for our insurance needs.

Great customer service, and they operate with the utmost integrity.

Highly recommend their agency if you are looking for any type of residential or commercial insurance. I switched over numerous accounts with them this past year and have been very happy.

Mrs Bertha Mata is the best in providing guidance & support.

Thank you Bertha for the time I have been with your company.
What type of insurance do you need?
Local, client-centered service
We are a local insurance office serving clients in western states. We find our clients the right car insurance, home insurance, business and life insurance protection they need.