Earthquake insurance is one way to protect your most valuable asset: your home.
Earthquake insurance provides coverage for damages caused by an earthquake's most damaging effects.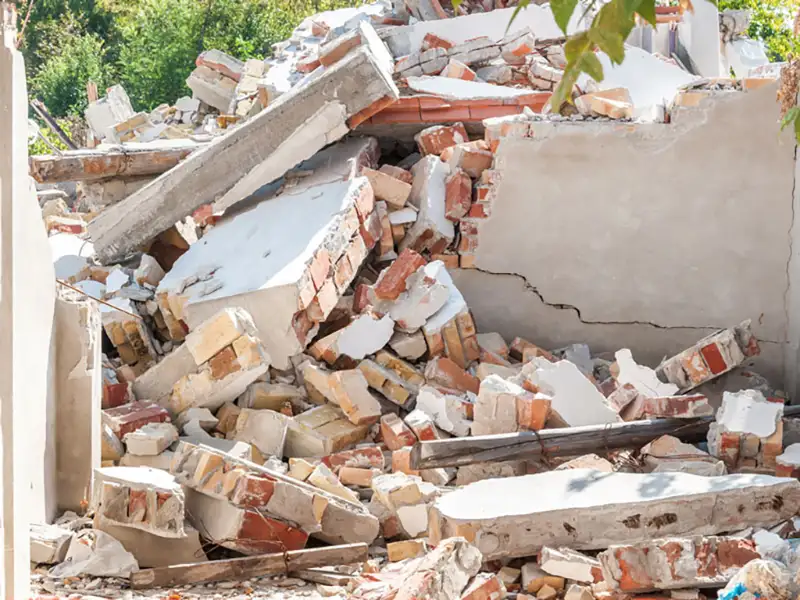 Request Quote or Contact Us
Please note: coverage cannot be bound or altered online. A service representative will need to contact you to finalize your request.
What You Need to Know About Earthquake Insurance
Impossible to predict, earthquakes can cause major damage to your personal property and home. It is a common assumption that homeowners insurance covers earthquakes and other natural disasters, but this isn't always the case.
Earthquake insurance is one way to protect your most valuable asset: your home.
Do I need earthquake insurance?
Although you may associate the risk of damage to your property from an earthquake to the proximity of an earthquake fault, remember earthquakes can cause damage to property that is located a great distance from the epicenter.
The amount of damage caused by an earthquake depends on your distance from the epicenter, the size of the earthquake, nearby bodies of water, and the type of sediment under your property. Earthquake insurance provides coverage for damages caused by an earthquake's most damaging effects, such as ground shaking, soil liquefaction, and slope failure.
Ground shaking
This happens when the ground moves both vertically and horizontally. Ground shaking typically causes extreme property damage. In general, unenforced brick or masonry homes will sustain more damage than more flexible wood-frame homes. If you have an older home that has not been retrofitted for earthquakes, the risk of damage is much greater. Ground shaking from a large earthquake can destroy buildings; seriously damage dikes and dams; and trigger large landslides.
Soil liquefaction
Earthquake insurance can also provide coverage for soil liquefaction caused by earthquakes. Soil liquefaction can induce different types of ground failure causing a house to settle or tip. It can also cause flow failures that may produce fast-moving debris flows.
Slope failure
An earthquake can cause a slope failure, particularly if the slope is wet. This usually occurs when the earthquake induces flooding along the shores of lakes and reservoirs, where the ground surface drops below the water table, and along altered stream courses, canals, sewer lines, or other gravity-flow systems where slope gradients are lessened or reversed.
How will earthquake insurance help?
Earthquake coverage will help pay for the costs associated with earthquake damage, such as repairing or replacing your home, replacing the contents of your home, temporary accommodations, and paying a mortgage, second mortgage, or line of credit on your home if your home is destroyed. If you have a typical home loan and deed of trust, you will remain responsible for the loan balance even if your home is damaged or destroyed by an earthquake, so being financially protected by earthquake insurance is critical. The deductible and amount of coverage available for earthquake damages vary by state.
How can I protect my family and home in the event of an earthquake?
Secure bookcases and shelves to prevent them from toppling over and causing injury or damage.
Do not place heavy unsecured items on shelves above beds, cribs, or couches.
Consider retrofitting your home to be sound, especially if it is an older home.
Securely anchor large appliances to the wall and brace your water heater.
Secure heavy equipment such as TVs and computers to the furniture on which they are placed.
Use closed screw eyes instead of traditional picture hangers to secure pictures and other valuable artwork to the walls.
Many insurance companies have specific enrollment periods for earthquake insurance coverage. If you choose not to add the coverage when you purchase a homeowners policy, you may need to wait until your policy renews to add the coverage.
Frequently Asked Questions