Protect your business with a cyber liability insurance policy.
As a critical partner for technology clients, we provide solutions for a wide range of risks.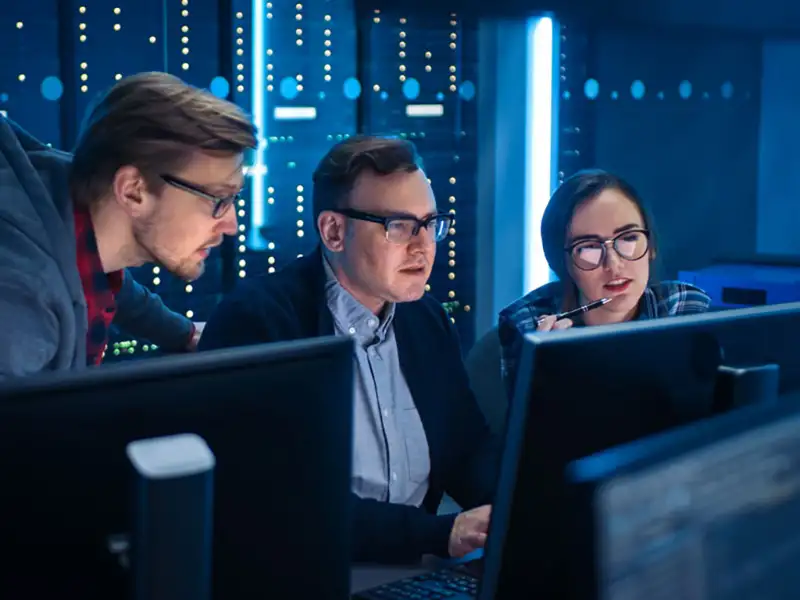 Please note: coverage cannot be bound or altered online. A service representative will need to contact you to finalize your request.
What You Need to Know About Cyber Crime Risks For Your Technology Company
You don't have to be a computer genius to see that cyber attacks are increasing. Anyone who pays attention to the news has heard about the numerous high-profile hacks that have compromised the personal data of millions of American consumers, leaving them vulnerable to identity theft, mortgage fraud, and other kinds of cyber crime. According to the most recent Internet Security Threat Report by Symantec, over 552 million identities were exposed last year through data breaches.
Protect Your Business
A critical component of combating the risks to your business represented by cyber crime and unintentional data breaches is to purchase a cyber liability insurance policy. Cyber coverage isn't exactly new, but the need for it is increasing as the rate of cyber crimes rises. Many business owners don't realize that cyber insurance often needs to be purchased as its own policy. As you begin looking into getting this crucial insurance for your company, it's important to note that pricing and coverage will depend in large part on the details of your business, your data, your security measures, and your online presence.
Cyber Crime and Liability
We work with technology companies at all stages, and our practice leaders have the ability to understand the intricate and emerging products and exposures tech firms face. As a critical partner for technology clients, we provide solutions for a wide range of risks, including specific needs such as professional liability and exposure to business interruption resulting from international manufacturing operations.
Policies and coverages vary, but a cyber liability insurance policy generally covers the following:
Coverage for actual costs associated with a data breach: these can include consumer notification, customer support, and contracted credit monitoring services for those affected.
Liability for security/privacy breaches: protection from lawsuits and other actions resulting from the exposure of confidential customer information.
Asset recovery and restoration: the cost to restore, update, and/or replace hardware, software, or data assets damaged through cyber crime or by an unintentional loss or release of data.
Business interruption costs: coverage for additional expenses incurred and losses sustained as a result of a data breach.
Reputation management: protection from liability related to slander, libel, copyright claims, and other harm to your reputation resulting from activity on a business website or in social media.
Some policies also cover additional items, such as cyber extortion, cyber terrorism, and the cost of regulatory penalties or sanctions that may result from a breach of data.
If you think your existing business liability policy will protect you in the event of a breach of your company's data, you'll want to think again. Many business policies specifically exclude this type of risk because of the extreme variability between different companies' risks and assets.
If you're not sure whether you're covered, schedule an appointment to talk to your insurance advisor so you can be protected in the likely case of your company suffering a data breach.