Insurance for Attorneys
Phoenix
We offer a menu of industry-related solutions specifically for attorneys, including errors & omissions insurance and legal malpractice insurance.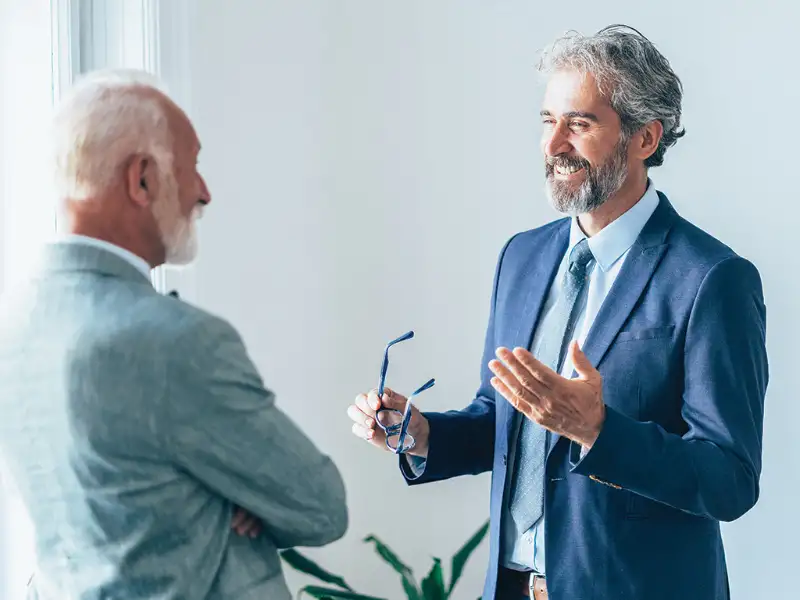 Request Quote or Contact Us
Call: (602) 264-0566
Please note: coverage cannot be bound or altered online. A service representative will need to contact you to finalize your request.
What You Need to Know About Insurance for Attorneys
What is lawyer malpractice insurance?
While there are different policies available for attorneys, lawyer malpractice insurance is often the most discussed. You may have also heard lawyer malpractice insurance referred to as legal professional liability insurance or legal errors and omissions insurance.
As a trained lawyer, you are legally responsible for providing your clients with trustworthy advice and service. You're good at what you do, but sometimes things go wrong, or someone is misrepresented. In these cases, you may face litigation. You could face a lawsuit any time a client thinks you've made a mistake — regardless of if you did or not.
Who needs lawyer insurance?
All lawyers can benefit from having insurance. Some lawyers need more insurance than others, and the type of insurance you have can vary, but insurance ultimately provides you with peace of mind and a financial safety net.
One of the most strongly recommended types of insurance for attorneys is legal malpractice insurance. In fact, in Oregon and Idaho, lawyers are required to maintain a professional liability insurance policy. Additionally, numerous other states require you to disclose whether you have insurance to your clients or your state bar association.
Some examples of those who can benefit from legal error and omissions insurance are:
Attorneys
Criminal Lawyers
Family Lawyers
Legal Aids
Solo Lawyers
Real Estate Lawyers
Law Firms
Pro Bono Lawyers
What insurance do attorneys need?
Like we mentioned before, all lawyers should at least consider legal malpractice insurance. From there, the coverage available is generally meant for owners or partners of law firms. Some policies your firm should consider are:
Cyber Liability – addresses prevention and reaction to data security breaches.
Business Owners Policy – a combination of general liability and commercial property insurance.
Workers Compensation – provides coverage for medical expenses, rehabilitation costs, and lost wages for employees who are injured or become ill at work.
Employment Practices – covers lawsuits or claims filed by prospective employees, current employees and contractors, and former employees.
Directors & Officers – protects those in leadership positions from allegations of wrongdoing brought against them regarding their role in the governing of the firm.
How does lawyer malpractice insurance work?
As a specialized lawyer, you have unique needs, and what works for one person may not work for you. Fortunately, not every lawyer liability insurance policy looks the same.
Claims-made and occurrence policies are the two most common coverage options. While both give you a second line of defense, they have fundamental differences.
Claims-made policies only cover a claim if both the service or advice was provided, and the lawsuit was filed while the policy was active.
Occurrence policies will cover claims that take place during the coverage period, even if the claim is filed after the policy is cancelled.
Your insurance will most likely require you to pay a monthly premium. However, your premium's cost can vary quite a bit. Factors that can impact your premium include:
Your area of expertise
Coverage amounts
How long you've practiced law
Number of employees
As professionals in the field of legal insurance, we make it our business to know you and your concerns. We spend time learning and listening to better serve you, our clients.
You've worked hard to build your business. The next step is to protect it. We'll assess what your risks are and help you tailor an insurance policy for your business.
We'd love to chat with you. Contact a Farmer Woods Group lawyer malpractice insurance agent near you today!