Jewelry Insurance
Phoenix
Are My Valuable Items Covered?
Your jewelry is meant to be worn, not gather dust in a jewelry box or safe because you're too afraid something will happen to it. With jewelry insurance, you can let your jewelry shine with the peace of mind that it's protected.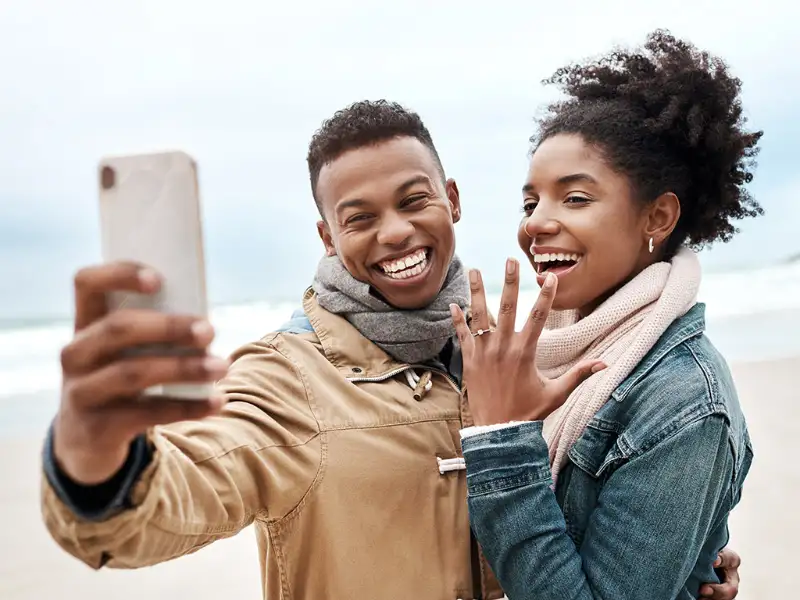 Request Quote or Contact Us
Call: (602) 264-0566
Please note: coverage cannot be bound or altered online. A service representative will need to contact you to finalize your request.
What You Need to Know About Jewelry Insurance
What does jewelry insurance cover?
You can find coverage for all your valuable jewelry – from rings and bands to watches, earrings, bracelets, and even loose stones before they're set. Jewelry insurance covers a variety of risks, including the following:
Loss — With insurance for expensive jewelry, you can rest easier the next time you can't find one of your misplaced or lost pieces.
Theft — While most of your possessions are protected against theft by your homeowner's policy, high-value jewelry, art, and other valuables aren't. With valuable items coverage, you can bridge the gap and protect the finer things in your life.
Damage — Accidents happen, and you can't always prevent them. If a stone cracks or a prong bends, you have the coverage you need to repair it.
Disappearance — Sometimes, things disappear, and you have no idea where they went. It happens with jewelry too. You don't need to worry if you can't explain what happened to your ring. Whether it's lost, stolen, or hiding in the garden — you're protected.
While you may not have to sweat the everyday risks, some things aren't covered.
War and Authority — It is uncommon, but loss or damage due to war, military action, nuclear hazard, or confiscation by civil authority isn't covered.
Deterioration — Even with the best care, damage can happen over the years. Things like scratches and tarnishes are expected and aren't covered.
Critters and Pests — If rodents or insects nibble on your heirloom jewelry, that's not covered.
When should I insure my jewelry?
Ultimately, whether you insure your jewelry or not, the decision is up to you. It may not be an easy decision to make, either.
One good way to decide whether you need jewelry insurance or not is to do a quick self-diagnostic by asking yourself the following questions.
Can you repair or replace the jewelry if it's stolen, lost, or damaged?
If you can repair or replace the jewelry, how much are you willing to pay out-of-pocket?
How much sentimental value does the jewelry have to you? Is it a family heirloom that's been passed down for generations? An engagement ring?
How do I insure my jewelry?
There are two ways for you to protect your jewelry and other valuables. One possibility is to purchase a personal articles floater (PAF) or a valuable items plus endorsement for your homeowner's policy.
Personal Articles Floater (PAF) — This add-on is good for items that are extremely valuable, rare, or irreplaceable, and it allows you to be reimbursed for the value of the item, based on a bill of sale or appraisal that's been approved by your insurer.
Valuable Items Plus Endorsement — This homeowner's extension is less comprehensive than a PAF due to the limits set in place by the insurer. However, your valuables remain protected against additional perils.
The second way to insure your jewelry is by purchasing a policy designed for it by an insurance group.
Other tips for insuring and protecting your jewelry include:
Photograph the insured jewelry and keep a copy of the photographs on hand.
Store the items securely when you're not wearing them.
Avoid traveling with irreplaceable or high-value pieces.
You can find even more tips about protecting your valuables at our news blog.
How often should jewelry be appraised for insurance?
There's a lot of contradicting information regarding jewelry appraisals for insurance reasons. Our advice is this: have your valuable jewelry appraised, even if your insurer doesn't require it. Doing so gives you a better idea of what your coverage should be. For less expensive pieces, an invoice or receipt is sufficient.
After the initial appraisal, some insurers suggest a reappraisal every two years. Reappraisals ensure your California insurance coverage accurately reflects the value of your jewelry.
How much does jewelry insurance cost?
Premiums for jewelry insurance vary based on a few different factors, including:
Where you live
Theft rates in your area
Value of the insured piece of jewelry
Whether or not you have a deductible
If you are looking for an estimate, there's a rule of thumb you can use. In general, your premium will be 1-3% of the value of your jewelry.
As professionals in jewelry insurance in California, we make it our business to know you and your concerns. We spend time listening and learning to better serve you, our clients. 
You take excellent care of your jewelry, and you shouldn't be afraid to wear it. We'll assess your risks and help you find insurance coverage for your valuable jewelry. 
We'd love to chat with you. Contact us today!