Commercial Marine Insurance
Phoenix
What You Need to Know
You know that using the seas to make a living isn't as much of a breeze as it may seem. Life is already hard enough between unpredictable weather, heavy-duty machinery, and unexpected disasters. Commercial marine insurance helps ease your mind and offers you a second line of defense during hard times.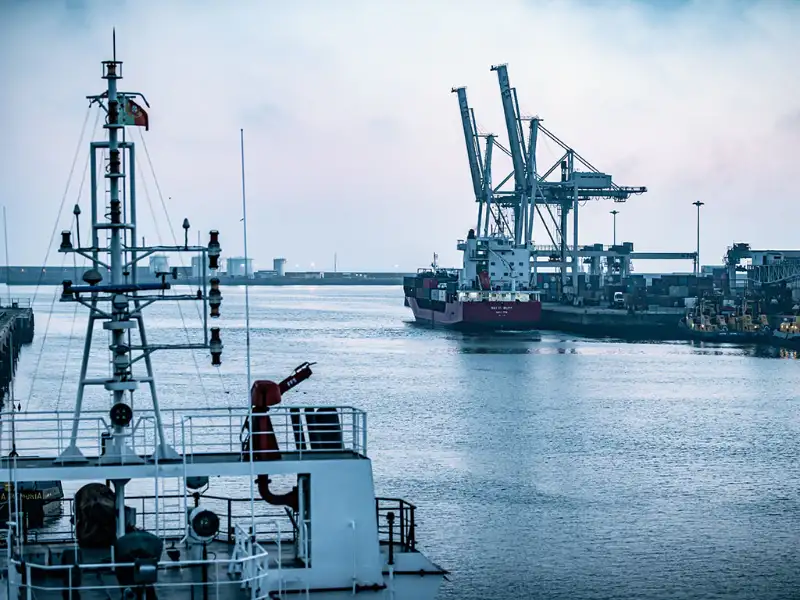 Request Quote or Contact Us
Call: (602) 264-0566
Please note: coverage cannot be bound or altered online. A service representative will need to contact you to finalize your request.
What You Need to Know About Commercial Marine Insurance
What is commercial vessel insurance?
Commercial vessel insurance, also known as commercial marine insurance, is a financial defense for any business whose operations are focused on the ocean. More specifically, this commercial marine insurance helps protect three vital things: the ship, people on the ship, and products on the ship.
Some companies that can benefit from commercial vessel insurance include:
Commercial fishing

Cruises

Fishing guides

Dredging

Supply and shipping

Tug & barge

Chartered trips
Do I need commercial marine insurance?
There are many reasons you should maintain an active policy. First, it protects you from severe financial losses and may even help you avoid losing your business in extreme circumstances.
You can also look at it like this: Do you have enough financial security to purchase a whole new boat if yours is lost in a disastrous storm? If your boat is used for fishing, can you pay legal fees if you're sued because your catch gives people food poisoning?
This commercial marine insurance can be essential for fishing vessels. Studies by the CDC have shown that commercial fishing has a fatality rate 29 times higher than the national average. With hazardous conditions and long hours of physically demanding work, it's a dangerous business. Profitable but dangerous. The television show "Deadliest Catch" has earned its name.
What does commercial marine insurance cover?
There are many different coverages you can include in your commercial vessel policy. It comes down to what your needs are. Some of the coverages available include:
Protection & Indemnity (P&I):

IRMI defines P&I insurance

as "liability insurance for all maritime liability risks associated with the operation of a vessel." It does exclude certain things typically covered by a workers compensation policy or the collision clause of a hull policy. Examples of items covered by P&I insurance include:

Removal of wreck

Damages to or loss of cargo

Stowaways and repatriation

Liability claims because of collision

Hull Coverage:

In broad terms, hull coverage covers damage to the hull, machinery, and equipment of an insured commercial marine vessel. Occasionally, you'll see hull coverage broken down into two categories — blue and brown water.

Blue water: Designed for ocean traveling ships used in international trade and shipping.

Brown water: Meant for vessels primarily used on or near coastal waterways.

Marine Liability:

This insurance is like a standard commercial general liability policy. It covers illnesses and injuries and can even provide peace of mind in incidences that lead to loss of life.

Uninsured Boaters:

Similar to uninsured motorist insurance, uninsured boaters insurance covers personal and passenger injuries if your boat is struck by a boater who has little to no liability insurance of their own.

Workers Compensation:

If any employees are injured or become ill on the job, this insurance can cover the payment of their medical expenses, lost wages, and rehabilitation costs.

Pollution Liability:

There is a chance your company's operations can lead to environmental pollution. You take all the possible precautions, but accidents can happen. Pollution liability insurance helps fill in gaps and can help cover bodily injury claims, cleanup, and property damage associated with your operations.
You can also find specialized insurance policies for specific marine industries like fishing and shipping. Some specialized policies include:
Crew Coverage:

Protects against liability claims associated with accidental death and dismemberment on the job.

Stock-transit or Cargo Coverage:

A second line of defense for the products you transport.

Nets and Gear Coverage:

Meant for commercial fishing businesses, nets and gear coverage insures all the crucial equipment necessary to do your job.
How much commercial vessel insurance coverage do I need?
Just like the type of coverage you choose, the amount you need depends on your business. There isn't a single average cost for commercial vessel insurance. However, some of the variables that influence commercial marine insurance are:
Your location

Areas you operate

Number of boats and vessels

Your business's operations

Claims history

Number of employees
Figuring out how much insurance your commercial vessels need can be tricky. That's where we come in. As professionals in commercial marine insurance, we make it our business to know you and your concerns. We spend time learning and listening to better serve you, our clients.
You've worked hard to build your marine-based business. The next step is to protect it. We'll assess what your risks are and help you tailor a commercial vessel insurance policy.
We'd love to chat with you. Contact us today!