Insurance for Assisted Living Facilities
Phoenix
There isn't a one-size-fits-all assisted living facility insurance policy able to cover all your risks, but this means we can tailor coverage to meet your needs.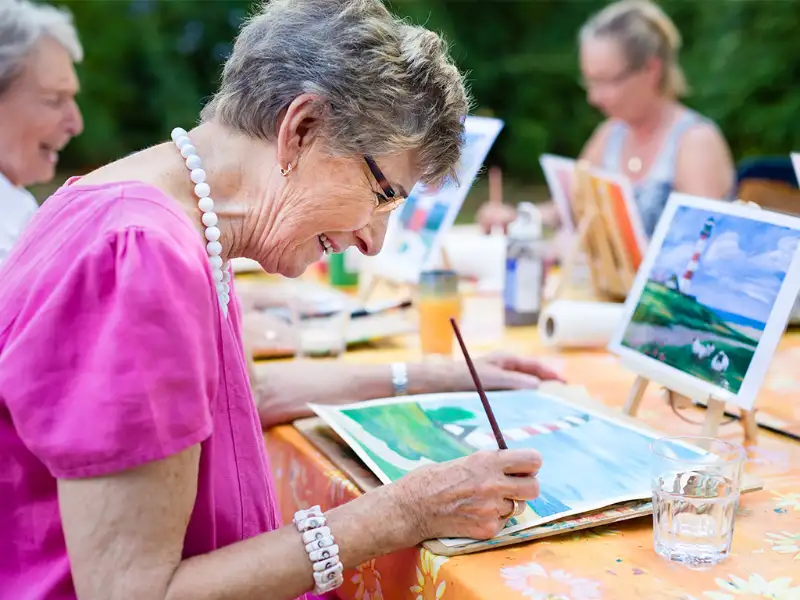 Request Quote or Contact Us
Call: (602) 264-0566
Please note: coverage cannot be bound or altered online. A service representative will need to contact you to finalize your request.
What You Need to Know About Insurance for Assisted Living Facilities
What is residential care insurance?
Assisted living facility insurance and residential care insurance are the same thing, just with two different names. Both coverages are tailored for elderly care facilities and can come in all shapes and sizes, depending on the business. There isn't a one-size-fits-all assisted living facility insurance policy able to cover all your risks, but this means you can tailor coverage to meet your needs.
Does my assisted living facility need business insurance?
While most states don't have any insurance requirements strictly for residential care facilities, many do require assisted living centers to maintain a couple of specific surety bonds, which you can find more information about in the next section.
Even though there aren't any requirements, a basic insurance policy bolsters any existing safety measures you have in place. If you cannot repair necessary equipment or handle any fees associated with unexpected litigation, you should consider assisted living facility insurance.
What type of insurance do assisted living facilities need?
Not every residential care facility looks and operates the same way, so insurance will also vary based on the facility. Key potential coverages you may consider for your assisted living home include:
Professional Liability — You and your employees are legally responsible for the care of your facility's residents. Often, this care includes giving residents their medication at certain times, helping with physical therapy, and general supervision and care. If something happens to one of your residents because you or an employee were inadvertently negligent or an accident occurred, then you can be faced with litigation. Professional liability insurance, also called errors and omissions insurance, offers you financial protection in cases like these.
Commercial Auto — If you transfer any residents from place to place using a facility-owned vehicle, you should have business auto coverage. Commercial auto insurance can offer your company financial protection for accidents involving company-owned vehicles.
Commercial Liability — Your assisted living home is potentially liable for every product, service, and operation related to your business. Even though you stress sound procedures throughout your business, the fact remains that no person is perfect. Despite your best efforts, if your business causes any property or physical damage to a third party, you and your business may face litigation. Commercial liability insurance is designed to protect business owners and assets from common business risks like injury or property damage.
Commercial Property — Imagine a fire breaks out, and you lose your entire inventory. Or your business is burglarized, causing physical damage and possibly lost assets. Your ability to recover from these incidents is dependent on your commercial property insurance.
Cyber Liability — In today's digital world, cybercrime runs rampant. Data breaches are an all-too-common occurrence and are commonly targeted towards small businesses. You probably store sensitive customer information, such as account numbers, insurance information, driver's license numbers, and credit card numbers. Suppose you are the victim of a data breach. In this case, you are liable for any damages caused by the breached information. Learn about the importance of cyber liability insurance and how to protect your business from cybercrime.
In the section above, we mentioned that most states require your facility to have a couple of surety bonds. While surety bonds aren't considered insurance, they are usually sold by insurance companies. So, here are the two most common surety bonds you'll need.
Patient Trust Bond/Nursing Home Care Bond — Put simply, this bond is a guarantee your facility will comply with all state and federal laws and use patients' trust funds in an ethical and financially responsible manner.
DMEPOS Bond/Medicare Bond — If you bill Medicare for durable medical equipment, prosthetics, or orthotics through your assisted living facility, then you need a DMEPOS bond.
How much does assisted living insurance cost?
This is a question we would love to answer, but there's not a single number we can give. Ultimately, your premiums will vary based on several factors, some of which are:
Your facility's location
Number of employees
Services provided
Number of beds
Employee payroll
Your chosen deductible
Per-occurrence limit
As professionals in assisted living facility insurance, we make it our business to know you and your concerns. We spend time listening and learning to better serve you, our clients. 
You've worked incredibly hard to build your business. The next step is to protect it. We'll assess your risks and help tailor an insurance policy for your residential care facility. 
We'd love to chat with you. Contact us today!