Even if your company is small, you can still offer Group Health insurance.
Employee Benefits are one of the most important aspects to your business. Don't leave benefits to chance, call Farmer Woods Group today.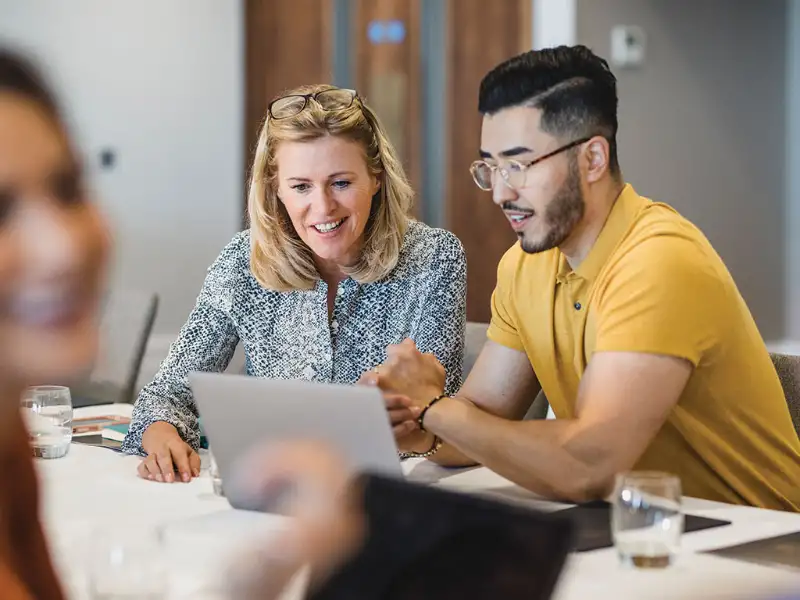 Request Quote or Contact Us
Call: (602) 264-0566
Please note: coverage cannot be bound or altered online. A service representative will need to contact you to finalize your request.
What You Need to Know About Group Health
Every business wants to attract high quality employees who will contribute to the growth and success of the company. In order to recruit and retain these people, many business owners offer Group Health insurance as an employee benefit. That same strategy may be right for you.
Even if your company is small, you can still offer Group Health insurance. In most states, insurance companies who offer small group health insurance plans are required to accept any employer group of 2 to 50 employees, provided the employer agrees to insure 100% of the eligible employees.
Before you can offer Group Health insurance, you must decide how much your employees will pay, as well as whether you want the plan to be managed care or fee-for-service.
Health insurance is expensive - who pays for it?
Most businesses that offer their employees Group Health insurance plans contribute towards the cost of the coverage. Some pay for all of the employees' premiums (for single coverage) and let the employees pay the premium if they need coverage for their families. Other businesses pay a percentage of the total cost.
The amount you choose to pay will depend on your own situation. First, think about how your contribution will affect your budget. Second, think about how it affects the desirability of your plan to your present and future employees.
Many businesses choose to have their employees make a contribution towards some of the cost, especially as health care costs and insurance premiums continue to increase.
There are two major types of health plans - managed care and fee-for-service. The plan that's best for your business is determined largely by your business location, the physicians and hospitals available through the plan, the options offered by insurance companies, and the constraints of your budget.
Managed care
These plans are agreements between certain doctors, hospitals, and health care providers, and are designed to offer a range of services to members at a reduced cost.
They go by many names, such as Health Maintenance Organization (HMO), Preferred Provider Organization (PPO), Individual Practice Association (IPA), or Point of Service (POS) plan.
Most HMOs minimize the out-of-pocket expenses members pay for medical care, as long as members use the HMO's preferred providers and facilities. If members go outside of the network, they may be responsible for paying the entire bill.
In addition, members must choose a primary care physician, and see that person first whenever they need medical attention. The primary care physician will make necessary referrals to professionals.
With HMOs, the per-visit or annual deductibles are usually lower than with other plans. PPOs usually charge members slightly more than HMOs to use providers and facilities outside of the PPO network, and do not require referrals to see professionals.
PPOs are generally more flexible than HMOs but tend to cost members slightly more. The per-visit or annual deductibles are usually higher than with HMO plans.
POS plans are a combination of the features of HMOs and PPOs. With a POS, members choose whether they want to pay a flat fee for a network provider, or whether they want to pay a deductible and/or coinsurance charge to see an out-of-network provider.
Fee-for-service
Fee-for-service plans, also known as indemnity plans, allow your employees to choose health care providers themselves. This gives them a wide range of options that includes specialists such as cardiologists and surgeons.