Risk Management and Captive Insurance
Phoenix
We have aligned ourselves with the leading captive brokers. We are prepared to help you undertake the alternative risk analysis journey.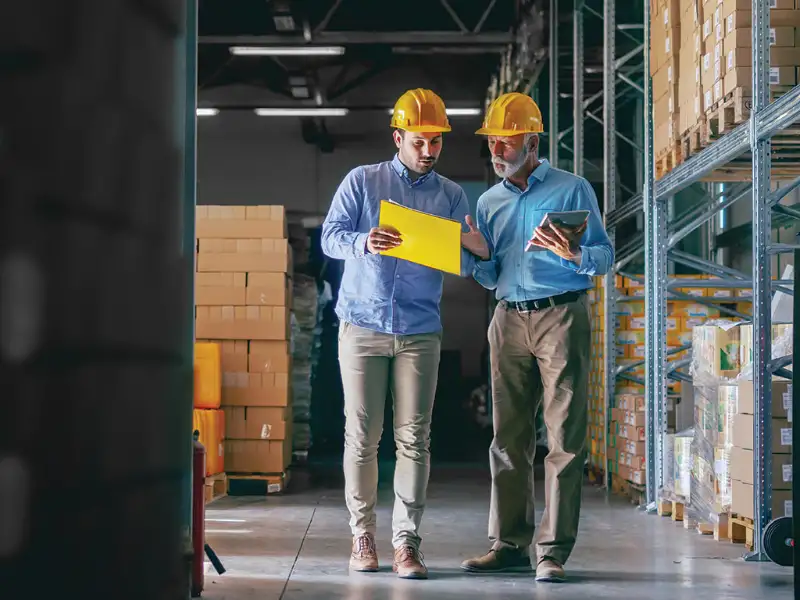 Request Quote or Contact Us
Call: (602) 264-0566
Please note: coverage cannot be bound or altered online. A service representative will need to contact you to finalize your request.
What is risk management in insurance?
Before jumping straight into what risk management is, let's break it down a little bit further. In insurance, a risk is something that can go wrong and lead to loss. Obviously, not all risks look the same. However, there are two broad types of risks:
Pure Risk — possible outcomes are "loss" and "no loss."
Speculative Risk — possible outcomes are "loss," "profit," and "status quo."
Regardless of whether it's a fire, a computer virus, equipment malfunction, or a lawsuit, many risks have the potential to bring your business grinding to a halt.
This is where risk management comes in.
Risk management consists of many steps and measures taken to minimize the likelihood of risk and control loss. Insurance is a critical type of risk management, but you can also implement other risk management strategies to back up an insurance policy.
Other effective risk management strategies include:
Avoidance – Avoid any products, activities, or industries carrying an unnecessary risk.
Mitigation – Mitigate as much uncertainty as possible in your business.
Transfer – If your business or employees are not prepared to take on a project or risk, it may be a good idea to transfer the responsibility to a different, more prepared party.
Read more information about the basics of risk management »
Why is risk management important?
Risk management is vital because you want to avoid risk and potential loss as much as possible. However, there are more benefits that you may not think of right away.
When you take the time to reduce the size and number of your losses, you can positively impact the availability and affordability of insurance. In addition, by implementing risk management strategies, your business can:
Protect against uncertainty
Reduce costs
Increase the likelihood of success
Protect its public image
Protect people and employees from harm
What is captive insurance?
An alternative way to manage risk is through captive insurance. To put it simply, a captive insurer offers insurance policies created explicitly for a specific industry by a specific industry. Captive insurance is unique because the companies are entirely owned and operated by the insureds.
Captive insurance agencies are organized and used by insureds when the standard products offered by traditional insurance companies don't meet the risk financing needs of the insureds. While it can be a good alternative insurance option, there are a couple of things to keep in mind.
Those who participate in captive insurance put their own capital at risk
Captive insurance works outside of the commercial insurance marketplace
Advantages of captive insurance
Captive insurance may sound excessively risky at first, but there are many benefits to opting in.
Coverage is often tailored to the exact needs of an industry.
Well-established captive insurers have a greater ability to retain risk and protect against rapid fluctuations occurring in the commercial market.
Participants have ownership of the company and have a say in business services and decisions.
You don't have to pay an overhead covering a commercial insurer's acquisition costs, admin, overhead, and profit.
Improve cash flow through reduced insurance costs, insulation from market fluctuations, and more time available for you to spend focused on your business.
Insurance programs and policies can be customizable.
What captive coverage options do I have?
Captive insurance coverage can include many, if not all, standard policies, such as:
Commercial Auto
Cyber Security and Terrorism
Employee Healthcare
Extended Warranty and Service Contracts
General Liability
Product Liability
Professional Liability
Workers Compensation
It can also provide industry-specific coverage and limits not available in the standard commercial market. These risks can include almost anything you can think of, ranging from credit risk to asbestos poisoning.
If your company has robust loss control, a great safety culture, and secure finances, you may benefit from a captive insurance policy.
As professionals in risk management and captive insurance alternatives, we make it our business to know you and your concerns. We spend time learning and listening to better serve you, our clients.
You've worked hard to build your business. The next step is to protect it. We'll assess what your risks are and help you tailor an insurance policy for your company.
We'd love to chat with you. Contact Farmer Woods Group today!