Landscaping Company Insurance
Phoenix
Every landscaping company is unique, and yours is no exception. However, this sense of individuality can feel frustrating when it comes to protecting your company with insurance. There are so many questions but trying to find answers to them is maddening. Fortunately, we have the answers.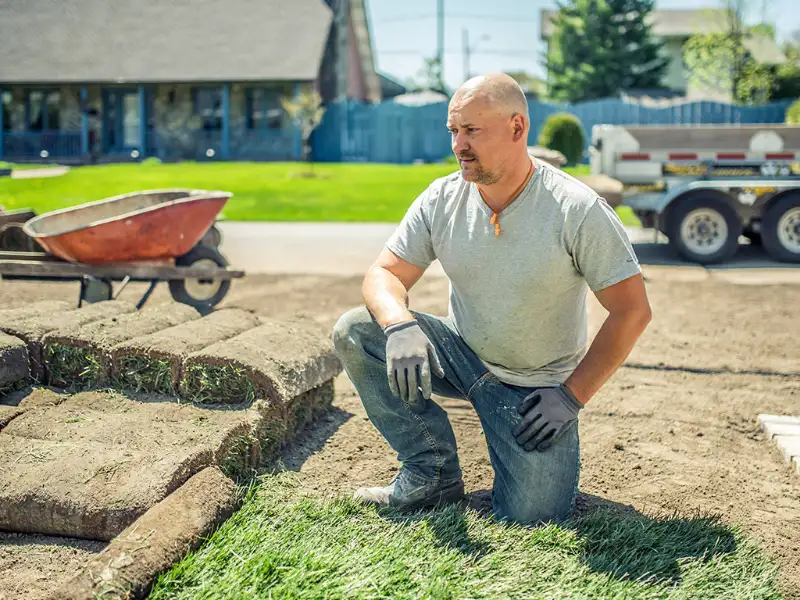 Request Quote or Contact Us
Call: (602) 264-0566
Please note: coverage cannot be bound or altered online. A service representative will need to contact you to finalize your request.
What kind of insurance do I need for my landscaping company?
One positive you probably didn't know about owning a landscaping company is that, for the most part, you don't need any specialized coverages. Your ideal policy is very similar to a standard business insurance policy. Coverages you should consider may include:
Commercial Liability
As a landscaping company owner, you are potentially liable for every product, service, and operation related to your business. Even though you stress sound procedures throughout your business, the fact remains that no person or machine is perfect. Despite your best efforts, if your business causes any property or physical damage to a third party, you and your business may face litigation. Commercial liability insurance is designed to protect business owners and assets from a variety of exposures.
Property Insurance
In a worst-case scenario, imagine a fire breaks out and you lose your entire inventory. Or your business is burglarized, causing physical damage and possibly lost assets. Your ability to recover from these incidents is dependent on your commercial property insurance. Any of your business' assets — like a storage space for equipment, lawnmowers, shears, edge trimmers, etc. — can be protected with a property insurance policy.
Business Auto
Imagine you were involved in an accident in your personal vehicle while engaged in company business. Did you know your personal insurance may not cover you? What if you have employees on the road making service calls to customers? Commercial auto insurance provides valuable protection for your company-owned vehicles, leased or rented vehicles, and your employees' vehicles used for business purposes.
Workers Compensation
If you employ any number of workers who are not considered owners of the business, you are legally required to maintain a workers compensation policy. You do your best to maintain a safe work environment, but if any of your employees are injured or become ill on the job, you are legally responsible. A workers compensation policy can cover the payment of your employee's medical expenses, lost wages, and rehabilitation costs.
Excess/Umbrella
Without an excess or umbrella policy, a catastrophic claim could deplete your future income and business assets. Every business is vulnerable to devastating losses and lawsuits that could exceed your primary insurance coverage. This is critical coverage —especially for small to mid-sized businesses.
Inland Marine
Do you have business equipment, materials, or supplies in transit? Do you store business property in an off-site location? Do you have lawncare equipment or heavy machinery staying at a job site overnight? If your equipment or materials are damaged in any of these situations, your standard property insurance policy wouldn't cover them. Protect your most valuable business property or equipment, wherever it may be, with inland marine coverage.
The downside of landscaping insurance is that there's not a one-size-fits-all solution. Instead, making sure you have the right coverage generally means stitching together different pieces to create a whole.
This is why a lot of small companies work with a broker. An insurance broker can analyze your landscaping company's risks, find the insurance "pieces" that will work best for you, and then put them together to create a tailored insurance bundle.
Who needs landscaping insurance?
There are many types of specialists whose work qualifies as lawncare or landscaping. Some examples of specialties that can benefit from landscaping insurance include:
Tree removal and pruning
Excavation
Land grading
Irrigation installation and maintenance
General lawncare
Pesticide application
Hardscape design
How much does landscape insurance cost?
Pricing for landscaping insurance varies a lot, but most businesses report paying between $400 and $800 per year. Here are some factors that may affect your business's premium:
Business size
Business location
Services your company offers
Number of employees
Revenue receipts
Value of business property
Types of vehicles used
As professionals in business and landscaping insurance, we make it our business to know you and your concerns. We spend time listening and learning to better serve you, our clients.
You've worked incredibly hard to build your landscaping business. The next step is to protect it. We'll assess your risks and help tailor an insurance policy for your lawncare and landscaping company.
We'd love to chat with you. Contact us today!