Protect your furry friend, your family and your liabilities
Pets are members of your family. If they get sick or hurt, you hurt too. If they cause a problem at home, you're in for a few headaches. With insurance, you can protect them, your family, and others in case of problems.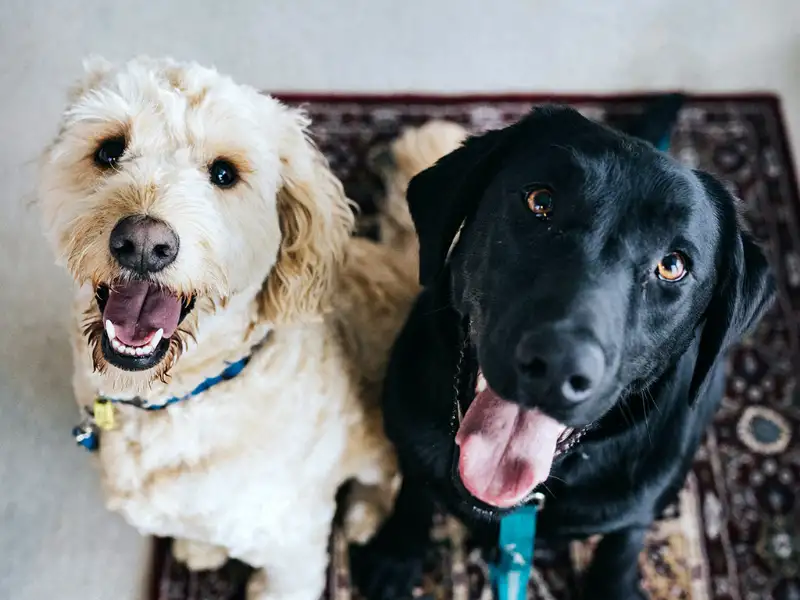 Request Quote or Contact Us
Call: (602) 264-0566
Please note: coverage cannot be bound or altered online. A service representative will need to contact you to finalize your request.
What You Need to Know About Pet Insurance
Understanding Pet Insurance Risks
You love your pets. But, they require maintenance. A pet in the house is still an animal. Therefore, they create risks for your home.
The pet might get hurt or sick. That could cost you a lot in vet bills and treatment costs.
Pets still have wild instincts. If triggered, they could hurt someone, even unintentionally.
Even while playing, pets are curious. They therefore could damage the property of others.
To safeguard your pet, you'll probably need a couple of types of pet insurance in Michigan. Check your homeowners insurance to see if it contains pet liability insurance. Then, consider a special pet insurance policy for the animal itself. Your best friend will have help in case they experience accidents.
Homeowners Pet Liability Insurance
If you own a home, you will probably have homeowners insurance, and it will probably include liability coverage. So, if a third-party experiences harm that is your fault, the coverage can help them pay for their own losses. The good news is that many homeowners liability insurance policies can cover pet risks. As a member of your family, the pet's actions might have coverage under liability insurance.
Most pet insurance policies will include:
Property damage liability insurance that pays for third-party property damage.
Bodily injury liability coverage to pay for the physical harm caused to others.
So, for example, if the pet bites a neighbor, or damages their property, you might have protection available. Ask one of our pet insurance agents in Michigan to verify if you policy includes this coverage.
What does pet insurance cover?
Pets are naturally rambunctious, curious and excitable. It might take only one wrong move for your beloved companion to get hurt.
With targeted pet insurance, you'll be able to pay the vet bill and get your buddy the help it needs. Coverage might help you pay for a variety of veterinary treatments, including:
Routine preventive care
Vaccines
Surgeries
Hospitalizations
Dental cleanings
Treatment of illnesses
Care for hereditary issues
Flea and tick treatments
Emergency treatment
Given that veterinary care has become very specialized, and therefore expensive, having this coverage can prove a great benefit both to your furry friend and your personal finances.
So, whether you have a pup that needs its regular shots, or a cat that is ready for spaying and neutering, pet insurance can usually help. Whether the visit is routine or an emergency, you won't have to choose how to treat your fur baby. Instead, you'll be able to get them the best possible care.
Get started today!
Don't deny your pet the care and assistance they might need following an accident. Contact us at (888) 513-8784 now to learn more about pet insurance in Michigan and how it can help with expensive veterinarian visits.