Liquor Liability Insurance
Phoenix
Liquor liability insurance helps protect businesses that sell, serve, or distribute alcohol.
Protect yourself with a liquor liability insurance policy from Farmer Woods Group.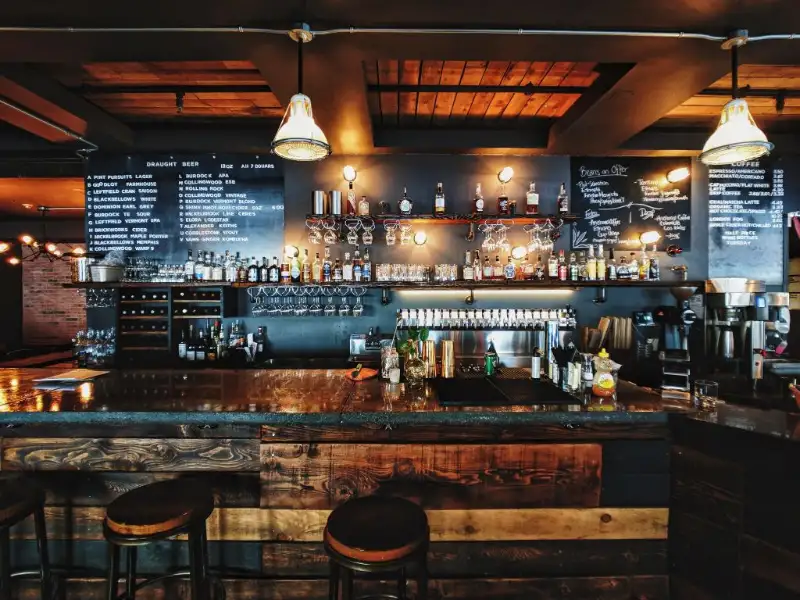 Request Quote or Contact Us
Call: (602) 264-0566
Please note: coverage cannot be bound or altered online. A service representative will need to contact you to finalize your request.
What You Need to Know About Liquor Liability Insurance
This type of business insurance provides coverage for claims of bodily injury or property damage that result from actions of an intoxicated customer after being served alcohol by the company. Liquor liability insurance can be obtained as a standalone policy or added as an endorsement to general liability insurance coverage.
If your business faces a lawsuit, liquor liability insurance serves as a safeguard by covering various expenses, including:
Legal costs: These can quickly add up in the event of a legal dispute, and liquor liability insurance can help mitigate these expenses.
Settlements or judgments: If your business is found liable for an incident involving an intoxicated customer, liquor liability insurance can cover the costs of settlements or court judgments.
Repair costs to fix property damage: In cases where an intoxicated customer causes damage to someone else's property, this insurance can help cover the repair expenses.
Medical bills to treat an injury: If an intoxicated customer injures someone else, the medical expenses arising from the injury can be covered by liquor liability insurance.
What Does Liquor Liability Insurance Cover?
Liquor liability insurance can help cover claims related to:
Assault and battery: This includes situations where a customer you served alcohol to physically harms another person while under the influence.
Drunk driving incidents: If an intoxicated person served alcohol by your business damages property or causes an accident that results in bodily injury to another driver, liquor liability insurance can provide coverage.
Property damage: If a customer under the influence of alcohol causes damage to another person's belongings, liquor liability insurance can help cover the costs of the damage.
How Much Does Liquor Liability Insurance Cost?
Liquor Liability Insurance Cost
The cost of liquor liability insurance is generally influenced by the percentage of your sales that come from selling alcohol. As a result, bars usually pay higher premiums for liquor liability coverage compared to restaurants or grocery stores.
To determine the cost of liquor liability insurance for your specific business, obtaining a quote is the best course of action. Insurance companies take various factors into consideration when calculating the cost of coverage, including:
Industry: Some industries face higher risks, leading to increased insurance rates.
Location: The state in which your business operates can also impact insurance costs.
Coverage limits: The higher the coverage limit of your policy, the more you can expect to pay for your insurance premium. Keep in mind that some states may require businesses to maintain a minimum amount of liquor liability coverage.
Liquor sales: The volume of alcohol sales your business conducts annually can also influence the insurance rate.
Ways To Save Money on Liquor Liability Insurance
Small business owners can implement strategies to save money on liquor liability insurance, such as:
Bundling insurance policies: Consider combining liquor liability insurance with other types of insurance, such as special event coverage, to potentially save on overall insurance costs.
Paying premiums upfront: Opting to pay premiums in a lump sum rather than on a monthly basis can lead to cost savings.
Managing risks: Training employees on responsible alcohol service and offering water alongside alcoholic beverages can help reduce the likelihood of incidents and may result in lower insurance premiums.
Do I Need Liquor Liability Insurance?
If your business is involved in making, selling, distributing, or serving alcohol to customers, obtaining liquor liability insurance is highly advisable. Some of the types of businesses that may require liquor liability coverage include:
Restaurants: Any establishment serving alcohol alongside meals should have liquor liability insurance in place.
Caterers: Businesses providing alcoholic beverages at events or functions should also consider this coverage.
Liquor stores: Shops selling alcoholic beverages directly to consumers should protect themselves with liquor liability insurance.
Grocery stores: Retailers that sell alcohol along with other products may also need this coverage.
Liquor liability insurance is particularly crucial if your business operates in a state with dram shop laws. These laws hold businesses liable for damages caused by intoxicated individuals to whom they served alcohol. As of now, forty-three states have dram shop laws in place, making liquor liability insurance even more essential for businesses in these states.