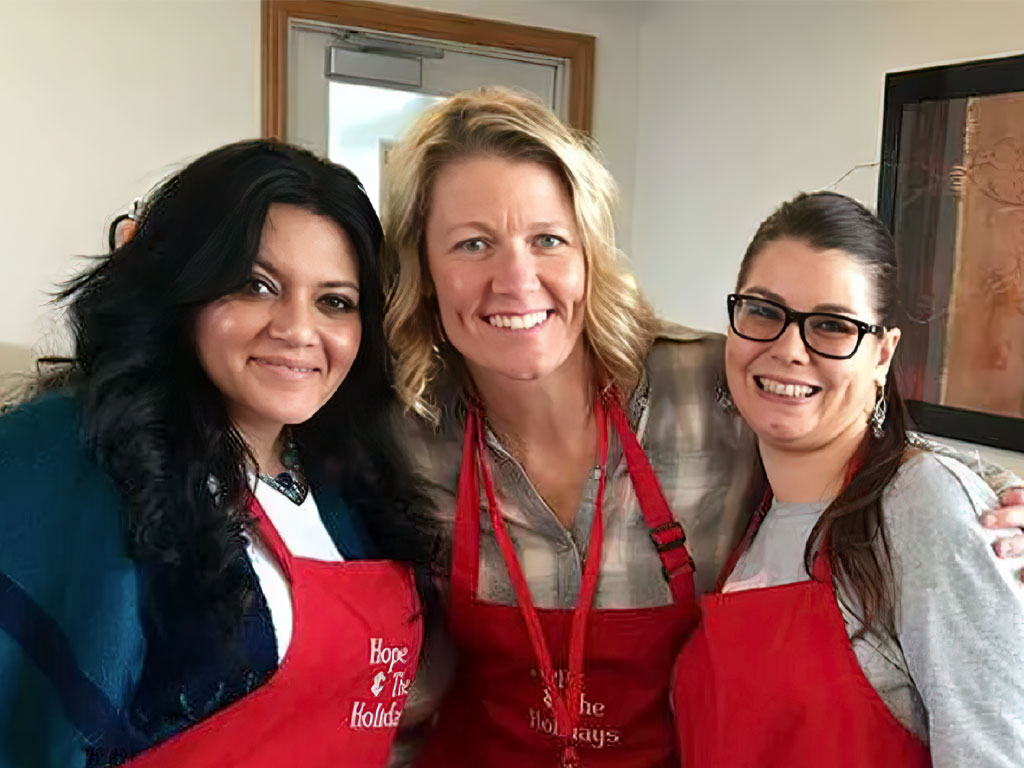 From gift wrapping to providing minor home repairs for local residents, Leavitt Great West was busy in 2016 providing support for their community. Here's a look at what they've been doing this season:
The Big Brothers Big Sisters of Gallatin County gift wrap booth.
The Marine Corps League, Lions, Kiwanis, and American Legion's "Hope & The Holidays" drive collecting toys, gifts, food, and clothing for families in need.
The Bozeman Fix-Up Festival providing minor repairs to low-income neighbors, making their homes safer, more accessible, and more energy efficient. In the spirit of neighbors helping neighbors, homeowners receive labor and materials at no cost through individual donors and volunteers, service and community organizations, and local businesses.
The Bozeman Help Center's "Run for your Life" run to benefit the Help Center's work for suicide prevention. Montana has the highest rate of suicide in the nation and the Help Center crisis hotline is available 24 hours a day 365 days a year.
Thank you to all of our team members at Leavitt Great West Insurance Services for taking time to make a difference in your community.