Identity Theft Insurance
Be proactive - protect your identity with Identity Theft Insurance
Taking action to safeguard your personal information will help decrease your risk of becoming a victim to identity theft.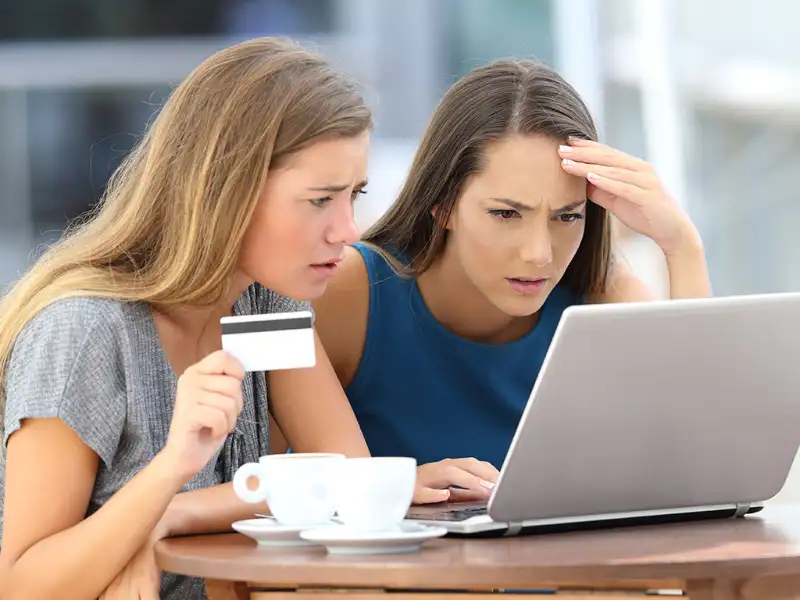 Request Quote or Contact Us
What You Need to Know About Identity Theft Insurance
Identity theft has been identified as the fastest-growing crime in the United States.* It occurs when your personal information (including your name, Social Security number, credit card number, etc.) is used without your permission.
If you fall victim to this crime, your reputation, credit history, and finances can be severely disrupted. Restoring your good name and identity is an expensive, time-consuming, and difficult process—which is why identity theft insurance is so important.
Identity theft insurance can help repair the damage sustained by this crime by providing reimbursement for costs incurred to reclaim your identity, such as:
Expenses for notarizing fraud affidavits and certified mail
Fees for reapplying for loans due to inaccurate credit information
Fees for new government IDs
Tax ID fraud-related expenses
Long-distance telephone calls and travel expenses incurred to report, discuss, or resolve the fraud
Lost income for time away from work for resolution
Pre-approved attorney's fees to defend against lawsuits and remove criminal or civil judgments
In addition to reimbursement of accumulated expenses, identity theft insurance often includes proactive fraud alerts to help prevent identity fraud from occurring. If fraud does occur, this insurance coverage will provide guidance from consumer fraud representatives to help reclaim your identity.
There are several ways you can purchase identity theft insurance. It can be purchased as part of your homeowners policy or added as an endorsement to a homeowners or renters insurance policy. This coverage is also available as a stand-alone policy.
Please contact your Leavitt Group insurance advisor to learn more about the options available to you.
Be Proactive – Protect Your Information
Taking action to safeguard your personal information will help decrease your risk of becoming a victim to identity theft. Here are a few suggestions for protecting your information:
Be selective with the personal information you share and who you share it with on social media networks. Openly sharing information such as your birthday, high school name, phone number, and pet's name on these networks may increase your risk of becoming a victim to identity theft.
Cut down on the amount of personal information you carry in your purse or wallet on a day-to-day basis. Unless absolutely necessary, don't carry your Social Security card or passport. Refrain from carrying unnecessary credit cards in your wallet.
Don't leave credit card and ATM receipts in shopping bags, on the store counter, or in public garbage cans where they could easily fall out or get stolen. Take the receipts at the point of purchase and dispose of them appropriately.
Know what is on your credit report. You have a right to obtain a free credit report once per year from each of the three credit reporting agencies. Visit

www.annualcreditreport.com or call 877-322-8228 to obtain your report.
Review your bank, credit card, and account statements as well as the explanation of medical benefits from your health insurance provider. If you find mistakes or a statement doesn't show up on time, contact the business providing the statement immediately.
Shred all documents that display any of your personal, financial, or medical information.
Do not respond to any emails, phone, or text messages requesting personal information. Delete these messages immediately. Legitimate companies will not request your personal information in this way.
Be aware of phishing and pharming scams. These scams involve criminals using fake emails and websites to impersonate legitimate organizations.
Use passwords that include a combination of letters, numbers, and special characters. Do not use the same password for more than one account. Avoid using easily available personal information in your passwords such as your Social Security number, phone number, birth date, or mother's maiden name.
Change your passwords often.
If you shop or bank online, make sure the websites employ encryption to protect your financial information. An encrypted site has "https" at the beginning of the site URL – "s" is for "secure."
When using public wireless networks, do not send information to any website that isn't fully encrypted (look for "https" in the URL).
Keep your computer's anti-virus and anti-spyware software up-to-date and the firewall activated.
Set your computer's operating system, web browser, and security system to update automatically.
For information regarding what to do if you become a victim of identity theft, visit www.FTC.gov/IDtheft. Identity theft can happen to anyone. Make sure you have the protection you need to get your identity back with identity theft insurance.
*According to the Federal Trade Commission (FTC)