Property Manager Insurance
Commercial and residential property managers can protect their rental business, assets, and themselves with property manager insurance. Contact us today to get started.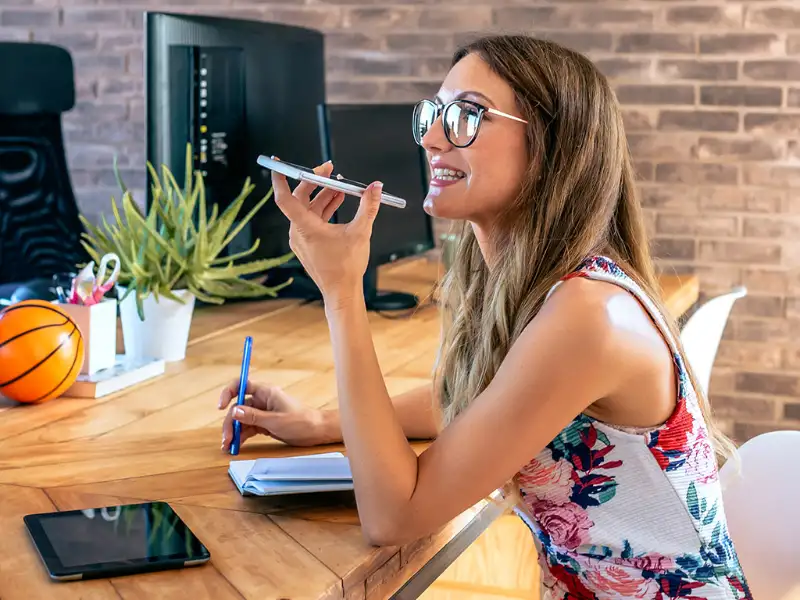 Request Quote or Contact Us
What You Need to Know About Property Manager Insurance
What is property manager insurance?
Property manager insurance is a grouping of coverages tailored for property managers. It comes in all shapes and sizes too. You can purchase property managers insurance on an individual basis, or you can buy it for an entire property management company. It's available for commercial and residential property managers, as well as long and short-term rental managers.
Since there isn't a single property management insurance policy, you can tailor coverage to fit all your needs. However, it is vital to know this coverage is specifically for property managers and is not the same as landlord insurance.
What kind of insurance does my property management company need?
Your property management company is like no other, which means the coverage you need is also like no other. Ultimately, your policy will vary depending on the services you provide and whether you're purchasing insurance for yourself or your business. Potential coverages you should consider may include:
Professional Liability/Errors & Omissions — This insurance covers damages or harm that arise from your direct actions. You work hard to perform your duties and responsibilities to the best of your ability, but if your customer isn't satisfied, you may face a lawsuit. Protect your employees, your business, and yourself with a professional liability policy.
Cyber Liability — In today's digital world, cybercrime runs rampant. Data breaches are an all-too-common occurrence and are commonly targeted towards small to medium-sized businesses like yours. As a property manager, you probably digitally store sensitive customer information, such as account numbers, driver's license numbers, and credit card numbers, and you are the victim of a data breach. If the data is breached, you are liable for any damages caused by the breached information. Learn about the importance of cyber liability insurance and how to protect your business from cybercrime.
Commercial Liability — As a property manager, you are potentially liable for every product, service, and operation related to your business. Even though you stress sound procedures throughout your business, the fact remains that no person is perfect. If your business causes any property or physical damage to a third party despite your best efforts, you and your company may face litigation. Commercial liability insurance is designed to protect business owners and assets from common business risks like injury or property damage.
Business Auto — If your business has any company-owned cars for work-related transportation, then you will need business auto coverage. Because the vehicles help keep your business running, a personal vehicle insurance policy can't cover them. Business auto insurance, also known as commercial auto insurance, provides you financial protection and peace of mind if one of your company vehicles is involved in an accident.
Hired & Non-Owned Auto — While this coverage sounds similar to business auto, they are not the same. Hired & non-owned auto insurance protects against liability expenses arising from vehicles not owned by your company. These vehicles include rentals, as well as your employees' personal vehicles they are using for work.
Workers Compensation — If you employ any number of workers who are not considered owners of the business, you are legally required to maintain a workers compensation policy. You do your best to maintain a safe work environment, but if any of your employees are injured or become ill on the job, you are legally responsible. A workers compensation policy can cover the payment of your employee's medical expenses, lost wages, and rehabilitation costs.
What is covered by errors and omissions insurance?
Some risks where your professional liability insurance can cover any legal or associated costs include:
Wrongful or negligent eviction
Discrimination claim
Faulty maintenance done by you
Break of contract
Failure to protect property
Subcontractor errors
Should property managers be additionally insured?
In recent years, errors and omissions claims have been increasing as lawsuits against property managers grow more and more common. Ultimately, it's in the eye of the beholder — or law in this case — whether a true violation has occurred. However, reaching a final legal decision is still costly. So, with professional liability claims rising in frequency and cost, many property managers have opted for extra errors and omissions insurance.
It is important you aren't over-insured either. Too much insurance is expensive and ultimately goes to waste. This is why many property managers choose to work with independent insurance brokers who can help them analyze their risks and select coverage that fits just right.
How much does property management insurance cost?
On average, smaller property management companies pay $395 a year for basic insurance coverage. This estimate increases when you add in property managers liability insurance. Other factors that affect the cost of property management insurance are:
The amount of coverage you have
Business size
Business location
Claims history
Number of employees
As professionals in property managers insurance, we make it our business to know you and your concerns. We spend time listening and learning to better serve you, our clients.
You've worked incredibly hard to build your property management business. The next step is to protect it. We'll assess your risks and help tailor an insurance policy for your property management business.